Critical Linking: October 8th, 2014
After the jump, find out which books your favorite cultural icons, from Bill Murray to Joan Didion to Nas, love best — and get to padding that reading list.
Since reading is largely a private act, it's hard to remember that there are way more book-lovers out there than it seems. This list of super-famous people and their favorite books is just a reminder of that.
____________________
The "Avengers" and "Lucy" actress will star in a limited series for Sony Pictures TV based on the 1913 Edith Wharton novel "The Custom of the Country," sources confirm. Johansson will also executive produce the eight-episode series, which is about to hit the market, from Charles Finch's Pink Sands.
Whenever I see a big time actor/actress take on a  project like this, I think of that scene in Notting Hill where Hugh Grant convinces Julia Roberts to do a Henry James adaptation.
____________________
Two novels have sold to U.S. editors, for a rumored seven figures each, just before the Frankfurt Book Fair, which kicks off on Wednesday. The first novel, The Girls, seems primed to become one of the most talked-about projects at the fair; it was nabbed in a 12-publisher auction, and has already been acquired for film. The second book, The Longings of Jende Jonga, is by a 33-year-old Cameroon-born newcomer.
Well, not sure if big dollar book deals are a great indication, but there is money being thrown around in the publishing world still.
____________________
Did you know that Book Riot has a YouTube channel? We do. It's new and we are having fun with it. Check it out here.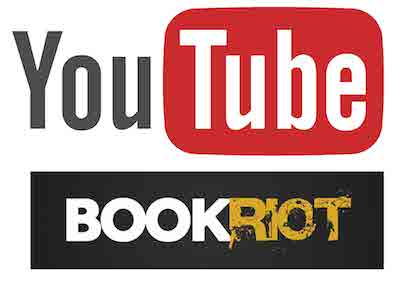 Sign up for "Today in Books" and stay up to date with the most interesting news in the world of books and reading!
You have a favorite bookstore.
We want to give you $500 to spend at your favorite bookstore
. Click
here to enter
, or click the image below.