#

Book Fetish

Bookish things for those with a fetish for books. Follow us on Pinterest for even more goodness.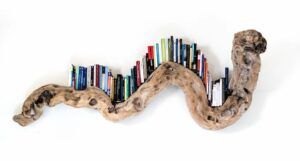 Driftwood Bookshelves That Bring the Beach Reading Experience Home
June 18, 2021
If you want to bring the beach reading experience home with you, store your summer reading on these driftwood bookshelves.