#

Book Fetish

Bookish things for those with a fetish for books. Follow us on Pinterest for even more goodness.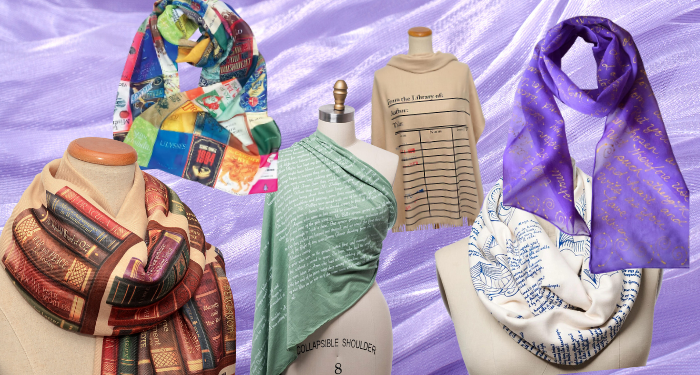 Bookish Scarves To Delight Your Heart
March 29, 2023
These bookish scarves have all kinds of beautiful nods to literature, from Maya Angelou's poetry to the letter Darcy wrote to Elizabeth.