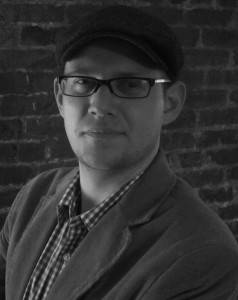 Jeff O'Neal, CEO & Co-founder, reads books and writes about them. Before he did this, he taught writing and literature at a large East Coast university. He has the great good fortune of living with his favorite person in the world and their two bright, beautiful children in Portland, OR.
His tweets can be found @thejeffoneal.
Rebecca Joines Schinsky, Executive Director, Product & eCommerce, loves books, bourbon, and the kinds of pop culture you're supposed to call guilty pleasures. She co-hosts the Book Riot Podcast and All the Books, and is also passionate about travel, cooking, and yoga. She serves on the board of directors for Project Yoga Richmond in her adopted hometown, Richmond, VA.
Her tweets can be found @RebeccaSchinsky.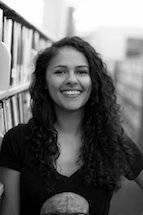 Amanda Nelson, Executive Editor, can usually be found romping along the river in Richmond, Virginia, with her twin boys and foster children. Amanda also serves on the Young Professionals Council of the Virginia League of Planned Parenthood, and puts her former-indie-bookseller skills to use as the co-host of the Get Booked podcast.
Her tweets can be found @ImAmandaNelson.

Kelly Jensen, Editor, blogs at STACKED. She's a feminist killjoy, pernicious influence, and former librarian who loves black licorice, debating genre, and reading dark YA fiction. Here We Are: Feminism For The Real World is her most recent book.
Find her on Instagram @veronikellymars.
S. Zainab Williams, Managing Editor, is a writer, cartoonist, former Birutė Galdikas wannabe, and hedge witch. Cursed with rampant wanderlust, she lives for travel, and doesn't know what life even means without writing, books, and drag clubs. You can occasionally find her at her website, or hiding under a wig hissing at joggers from her basement window.
Find her on Instagram @szainabwilliams.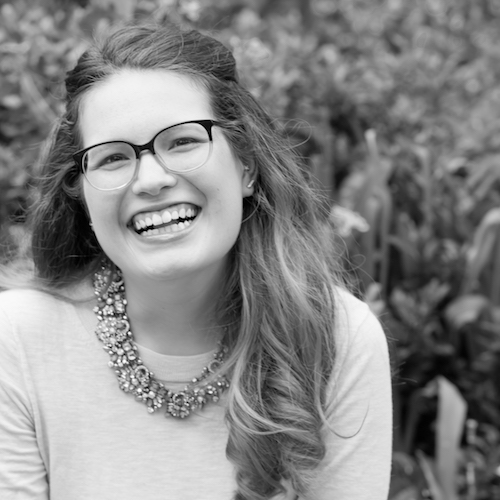 María Cristina García Lynch, Assistant Editor, lives in New York with her favorite spouse, her favorite toddler, her favorite cat, and her second-favorite cat. When not ranking members of her household, she's catching up on Supergirl, strumming her mandolin, or trying to beat the clock on her library loans.
Find her on Twitter: @MeowyCristina.
See all Riot New Media Group staff.
Senior Contributing Editors
Contributing Editors
Alice Burton
Annika Barranti Klein
Eric Smith
Jamie Canaves
Jessica Plummer
Jessica Pryde
Josh Corman
Karina Glaser
Katie McLain
Kim Ukura
Matthew Winner
Nikki VanRy
Rincey Abraham
Tirzah Price
Trisha Brown
Vanessa Diaz
Wallace Yovetich
Contributors
Abby Hargreaves
Abigail Clarkin
Adiba Jaigirdar
Aimee Miles
Aisling Twomey
A.J. O'Connell
Alex Acks
Alex DiFrancesco
Alex Luppens-Dale
Alice Nuttall
Alison Doherty
Alya Hameed
Alysia Stevenson
Alyssa Eleanor Ross
Amanda Diehl
Amanda Kay Oaks
Amy Diegelman
Angel Cruz
Anna Gooding-Call
Ann Foster
Ann-Marie Cahill
Anthony Karcz
Asher Guthertz
Ashley Holstrom
Ashlie Swicker
Bee Oder
Beulah Devaney
Beth O'Brien
Blaga Atanassova
Bob Batson
Brandie DeRusha
Brenna Clarke Gray
Carina Pereira
Carolina Ciucci
Casey Stepaniuk
Cassandra Neace
Cassie Gutman
Cecilia Lyra
Celine Low
Charlotte Reber
Chelsea Hensley
Christina Orlando
Christina M. Rau
Christine Hoxmeier
Christine Ro
Christy Childers
Cindy Butor
Claire Handscombe
Connie Pan
Corin Balkovek
Courtney Rodgers
Dana Lee
Dana Staves
D.R. Baker
Danielle Bourgon
Danika Ellis
Deepali Agarwal
Derek Attig
Erika Harlitz-Kern
Eileen Gonzalez
Elinor Swift
Elisa Shoenberger
Elizabeth Allen
Elizabeth Bastos
Emily Martin
Emily Polson
Emily Wenstrom
Emma Nichols
Erin McCoy
Erin Mayer
Etinosa Uwadiae
Feliza Casano
Grace Lapointe
Gretchen Lida
Hattie Kennedy
Heather Bottoms
Holly Genovese
Jaime Herndon
Jen Sherman
Jennifer Marer
Jesse Doogan
Jessica Avery
Jessica Yang
Jess Tierney
Julia Rittenberg
Kamrun Nesa
Kareem Shaheen
Karissa Knox Sorrell
Kate Krug
Kate Scott
Katherine Marciniak
Katherine Willoughby
Kathleen Keenan
Katie MacBride
Katisha Smith
Kristen Kwisnek
Kristen McDeavitt
Kristina Pino
Laura Diaz de Arce
Laura Marie 
Laura Melgão
Laura Oosterbeek
Laura Ojeda Melchor
Laura Sackton
Leah Rachel von Essen
LH Johnson
Linh Anh Cat
Lucas Maxwell
M. Lynx Qualey
Margaret Kingsbury
Mary Kay McBrayer
Matt Coleman
Matt Grant
Melissa Baron
Melody Schreiber
Michael Herrington
Michelle Anne Schingler
Michelle Regalado
Mya Nunnally
Namera Tanjeem
Nancy Snyder
Natalya Muncuff
Nicole Froio
Nicole Mulhausen
Nikki DeMarco
Nina Grauer
Olivia Paez
Patricia Elzie-Tuttle
Patricia Thang
Pierce Alquist
Priya Sridhar
Rabeea Saleem
Rachel Brittain
Rachel Cordasco
Rachel Manwill
Rachel Rosenberg
Rah Carter
Raych Krueger
Rebecca Hussey
Rebecca Renner
Rebecca Wei Hsieh
Remeres Jacobs
Rita Meade
Romeo Rosales
Sarah Smeltzer
S.W. Sondheimer
Sam Burt
Sarah Davis
Sarah Nicolas
Sarah Ullery
Selina Falcon
Silvana Reyes Lopez
Simone Jung
Sonja Palmer
Sophia LeFevre
Stacy Pratt
Steph Auteri
Susie Dumond
Susie Rodarme
Tajja Isen
Tasha Brandstatter
Teresa Preston
Tiffani Willis
Tracy Shapley
Vernieda Vergara
Veronica Vivona
Vivienne Woodward
Yaasmeen Piper
Yaika Sabat
Yash Kesanakurthy
Save