Buy, Borrow, Bypass: November 19, 2012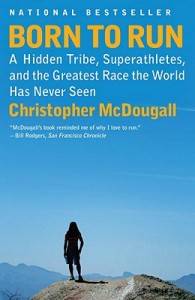 Born to Run by Christopher McDougall
Deep in Mexico's Copper Canyon — an inhospitable section of Mexico's Sierra Madre — an ancient tribe of super runners provide a link to humans' ancient past as endurance athletes. In Born to Run, often-injured runner Christopher McDougall tells the story of the Tarahumara Indians and other insane distance runners (we're talking races of more than 50 miles), and explores how our bodies may have been designed to be runners. This book is a fascinating and fun mix of anthropology, science, history and memoir that I highly recommend.
Verdict: Buy
The novelist Alexandre Dumas has written books on some of the most memorable characters in tales of high adventure like The Count of Monte Cristo and The Three Musketeers. But many of the scenes in these books are not fiction — they're based on the life of Dumas' father, Alex Dumas, a swashbuckling, mixed-race army general who helped lead Napoleon's campaign to Egypt around 1800. In The Black Count, Tom Reiss tells the story of Dumas the father and how the son of a slave and French expatriate could come to power at that time. The Black Count is a really engaging tale, especially if you enjoy new stories about history you thought you knew.
Verdict: Buy (if you like hardcovers and history), Borrow (if you prefer to buy paperbacks)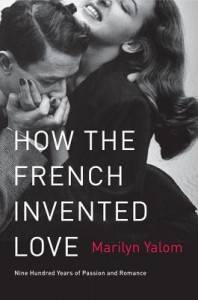 How the French Invented Love by Marilyn Yalom
 Although some segments of America like to look down on the French, it's hard to deny that they are a culture of great romance. In How the French Invented Love, author Marilyn Yalom explores the history of French romance through engaging literary and cultural criticism. This is a perfect book for readers who think they're not smart enough to read literary criticism or think criticism is boring — Yalom writes clearly and with enough fun to keep the book interesting. This one didn't blow me away, but I liked the time I spent with it.
Verdict: Borrow
The Passages of H.M. by Jay Parini
Poet and author Jay Parini is probably better known for his 1990 biographical novel The Last Station, a look at the last year of Leo Tolstoy's life that was made into a 2009 movie starring Christopher Plummer and Helen Mirren. The Passages of H.M. is his most recent novel, a fictional look at the life of Herman Melville. The book alternates between sections narrated by Melville's wife, Lizzie, set near the end of Melville's life, and passages about some of Melville's adventures in the tropics on a whaling ship (and time marooned on an island with bisexual cannibals). You'd think a book with bisexual cannibals would be a hoot, but somehow Parini manages to make even the most exciting parts of this book feel like a plodding mess, getting too sucked into Melville's religion and philosophy to leave space for any fun. This one was a huge disappointment.
Verdict: Bypass (but think about borrowing The Last Station, which was a pretty good read)
By signing up you agree to our Terms of Service
We have 10 copies of
A Gentleman in Moscow
by Amor Towles to give away to Book Riot readers!
Go here to enter for a chance to win
, or just click the image below. Good luck!