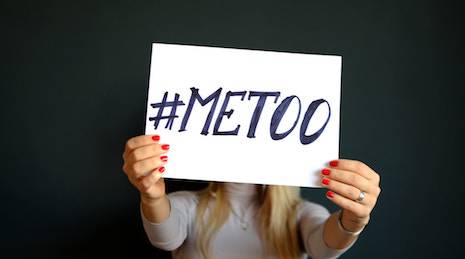 #MeToo is Coming to the Publishing Industry: Critical Linking, December 9
Sponsored by Penguin Random House Audio

---
Paris Review editor and Farrar, Straus and Giroux editor Lorin Stein has stepped down amid charges of harassment. "At times in the past, I blurred the personal and the professional in ways that were, I now recognize, disrespectful of my colleagues and our contributors, and that made them feel uncomfortable or demeaned," the New York Times reports Stein wrote in his resignation letter from the Paris Review.
#MeToo is coming to publishing.
---
Whitmore gingerly turned the pages of a Latin translation of Herodotus printed in 1494, just 46 years after Gutenberg invented the printing press. He lingered on a page framed by an intricate woodcut border, pilasters and vines unspooling in white relief on an inky black background. The book is unequivocally noble, a piece of art.
A rare book provides an answer to the familiar quandary: What do you get someone who's already got everything?
Don't know what to get a book lover? Try a rare book.
---
While they are growing up, the family's maid and cook, Hannah Mullet, makes cooking an occasional hobby for the sisters, rather than a daily necessity. But after she marries, Meg has to learn to cook herself. When her jelly goes wrong, she sits down in the kitchen and weeps, and it's at this point in the story that I most identify with her. Arrriving at home with a friend in tow, John Brooke finds everything in chaos: