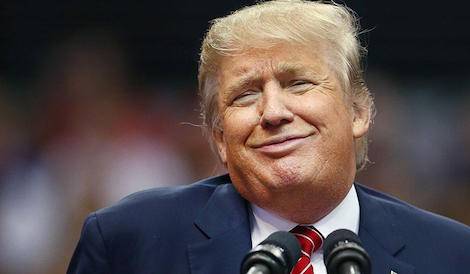 Sales of 1984 Surge After Trump's Inauguration: Critical Linking, January 25, 2017
Today's Critical Linking is sponsored by It's All Absolutely Fine by Rudy Elliot.

---
George Orwell's dystopian novel "1984" is surging in popularity in the days since President Trump's inauguration.
The iconic book, published nearly 70 years ago, is the sixth best-selling book on Amazon as of Tuesday morning.
Hey Conway, 2+2 doesn't equal 5.
---
The Bell Jar by Sylvia Plath
Plath's classic novel follows a young woman navigating her collegiate and professional life while struggling with mental illness and the societal pressures placed on women in 1950s America. Your bookish guy will read a few sentences and say, "This feels really dramatic" before cracking open his dog-eared collection of Charles Bukowski's poems because those are good and that is bad.
This hilarious list of books by female authors your boyfriend will claim he "just can't get into" will feel…familiar to a lot of you.
---
In a letter to concerned authors, Simon & Schuster CEO Carolyn Reidy explained the decision to publish Yiannopoulos's book and promised it will not "incite hatred, discrimination or bullying."
Hey S&S, the point is, like, wayyyyyy over there. No, keep going. You'll find it.