Inbox/Outbox: October 9, 2015
Inbox (Books Acquired)
Fuck This Book by Bodhi Oser – This book has been out since 2005, and it is such a travesty that I spent a decade without in my life. Beautiful genius Bodhi Oser searched high and low for signs that would be greatly improved by changing one word to the sweariest of swear words, and then he did it. This book collects photos of his handiwork and gave me a delightfully juvenile giggling fit.
The Claiming of Sleeping Beauty by A.N. Roquelaure– Look, when you're wandering the basement of Pike Place Market and you find a used bookstore with initials that stand for "books like a motherfucker" (yes, I asked, and yes, I wanted to kiss the owner for that answer), you buy some books. I've been meaning to read Anne Rice's erotica trilogy about Sleeping Beauty for ages because so many of the contemporary writers I adore refer to her work as formative. Lucky for me, BLMF had all three!
Outbox (Books Finished)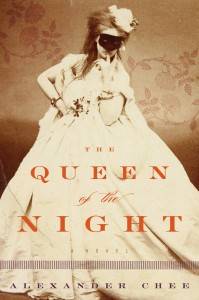 The Queen of the Night by Alexander Chee (Houghton Mifflin Harcourt, February 2, 2016)– A famous soprano is approached by a stranger who wants her to originate the lead in a new opera, the highest honor a performer can receive. She is intrigued, and then she discovers that the story he is writing is the story of her life. But does he know? And who told him? Only four people know the truth about her mysterious life, and now she must figure out who has betrayed her.
This. Book. Has. Everything. There's history, romance, intrigue, misdirection, music, art, scheming, and some of the most gorgeous writing I've read in a long. Alexander Chee has written a masterpiece, and I'm calling it now: this will be one of the best books, and my favorite book, of 2016
In the Queue (What I'm Reading Next)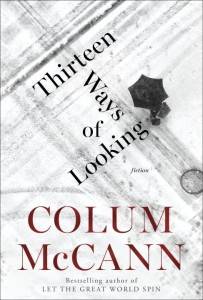 Thirteen Ways of Looking: Fiction by Colum McCann (Random House, October 13) – I came late to the Colum McCann party–I just read Dancer this summer–and I am READY to make up for lost time. Short fiction from multiple perspectives that revolve around shared themes? Here for that.