Inbox/Outbox: July 17, 2015
Oh, you know, just another quiet week on the bookish internet. 🙂 Let's do it.
Inbox (Books Acquired)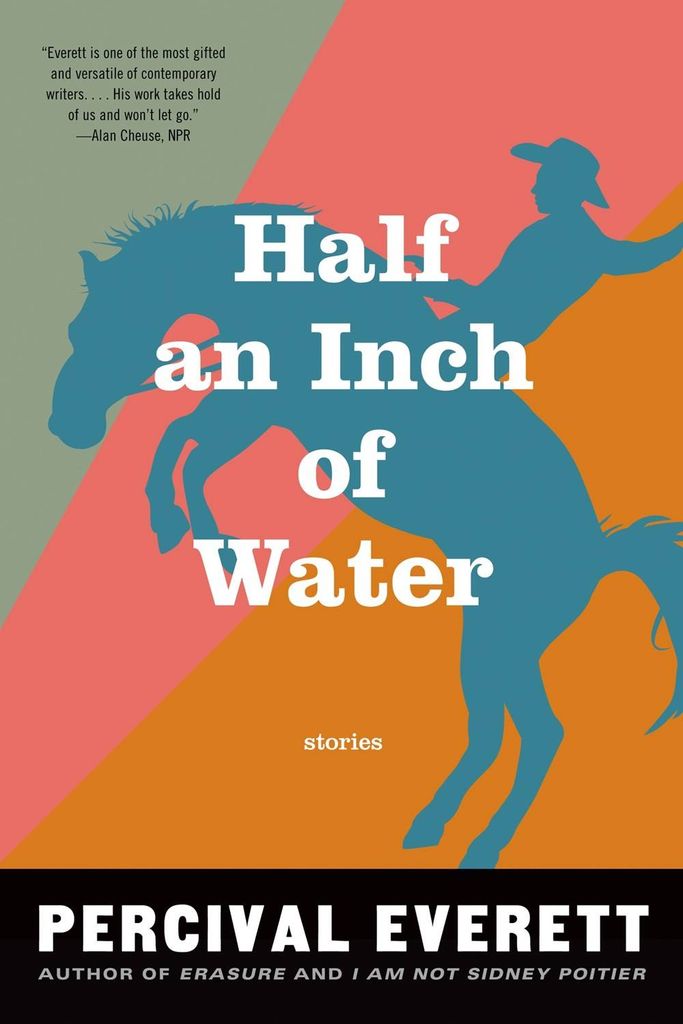 Half an Inch of Water: Stories by Percival Everett (Graywolf Press, September 15)– A few trusted reader friends have pointed me in the direction of Percival Everett over the years, and I'm finally going to read him! These short stories are set in the American West, and I'm kinda-sorta hoping they'll scratch the itch I've had for that setting since Claire Vaye Watkins's Battleborn in 2012.
The Social Sex: A History of Female Friendship by Marilyn Yalom with Theresa Donovan Brown (HarperPerennial, September 22)– Did you know that until a few centuries ago, it was widely thought that only men had the intellectual and emotional capacity to develop and sustain meaningful friendships? NEITHER DID I. This history of female friendship promises to look at literature, philosophy, religion, and pop culture to examine how women's friendships, once thought improbably, have become a given. It doesn't get any more in my wheelhouse than this.
Outbox (Books Finished)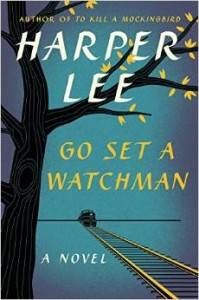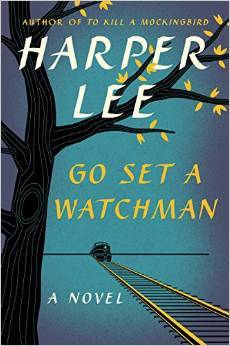 Go Set a Watchman by Harper Lee– Okay. First things first, it's not a sequel. This is the mostly unedited manuscript Lee turned in back in the 50s, which ultimately became–after a whoooooole lot of editing–To Kill a Mockingbird. As a study in the power of editing and as a rare opportunity to see how a beloved classic book began, it is utterly fascinating. As a novel meant to stand on its own, however, Go Set a Watchman is a mess of poor pacing, downright strange characters, states' rights apologia, and tangled emotional logic which suggests that judging bigots makes a person just as bad as the bigots. If you're interested in the publishing phenomenon, definitely read it. If Mockingbird is a sacred text for you, you should probably read it too, but know that it will be rough going to see Atticus in a completely different light. If you don't care much about Mockingbird or The Year's Big Story, you can safely sit this one out.
In the Queue (What I'm Reading Next)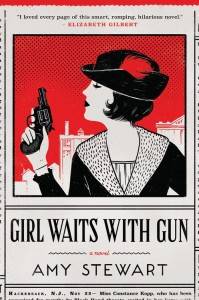 Girl Waits With Gun by Amy Stewart (Houghton Mifflin Harcourt, September 1)– Go ahead and try to tell me you don't want to read a novel based on one of America's first female sheriffs. I double dog dare you. This looks so great, and I can't wait to dive.
That does it for me, friends. What are you into this week?
In a book lover's life, there's nothing as magical as a perfect, surprising recommendation from someone who just
gets
you. But finding those people can be tough! That's where
TBR
comes in. Go here to find out more, or just click the image below: