Buy Borrow Bypass: Orson Welles on His 100th Birthday
In this weekly feature, Book Riot contributors give brief reviews of their recent reads and advise whether you should buy, borrow, or bypass them.
His fame and success came early and hard, and his fall from those heights was long and slow. He spent decades in apparent decline, struggling to create art according to his personal vision while becoming ever more of a parody of himself in the public eye. And yet we're still talking about him. In a year that marks the 100th anniversary of his birth and the 30th anniversary of his death, Orson Welles remains as relevant as ever.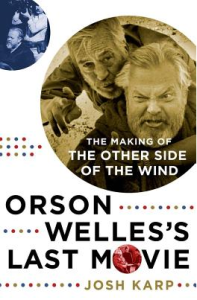 Orson Welles's Last Movie: The Making of The Other Side of the Wind by Josh Karp
Starting in the mid-1970s and continuing until his death in 1985, Welles was cobbling together a script, a cast, a crew, and equipment for what he hoped would be a landmark film, one that portrayed an aging director coping with modern trends in culture and cinema, and also with his personal demons. The Other Side of the Wind was to star fellow directing titan John Huston, and was destined to be by far the most meta movie yet attempted on celluloid. Hours of footage exist, but the movie was never completed except in Welles's mind–and maybe not even there. In the years since, many legends have grown about the ill-fated production, but the real story of it hasn't been told until now. It's a little off-putting when author Karp mixes up "infer" and "imply" in the early going, but his book winds up being thoroughly researched and thoroughly fascinating. The anecdote about Welles being upstaged by a local kid's TV show host and mistaken for Burl Ives is a highlight, as is the almost unbelievable (but true!) explanation of how Ayatollah Ruhollah Khomeini and the revolutionary government in Iran came to have a stake in the film's success.
Verdict: Buy
Orson Welles: Power, Heart, and Soul by F.X. Feeney
Welles lived many lives in his 70 years on earth, and accomplished enough to fill dozens of biographies. Too many of them have focused on what he didn't do, like shoot more money-making studio movies. Feeney's isn't one of those, fortunately. He covers Welles's eccentric upbringing, one that featured multiple father figures but no mother, and surveys all the lesser-known aspects of his public career, including his work in theater and radio. The man was on the cover of Time magazine before he'd ever held a movie camera, so that's only fair. A few sympathetic biographers have managed this before, but what Feeney adds to the discussion is a considered analysis of the political Welles, the one who stumped for civil rights and FDR's New Deal, and who almost became an office-seeker himself. If you're one of those who's never read a Welles bio before, or who's a big enough fan to read more than one, by all means, buy it. Otherwise …
Verdict: Borrow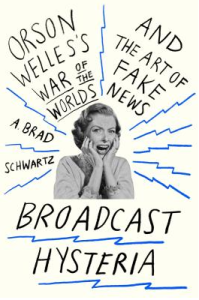 Broadcast Hysteria: Orson Welles's War of the Worlds and the Art of Fake News by A. Brad Schwartz
If he'd never gone to Hollywood at all, Welles would still be famous for his radio broadcast on October 30th, 1938, in which he led his Mercury Theater troupe in a version of the alien invasion from H.G. Wells's War of the Worlds. He updated the references, reset the action in New Jersey, and played it as a real-time experience that uncannily mimicked real-life reportage of actual disasters. A trusting national audience of tens of millions, already made nervous by the impending world war in Europe, was sent into panic, fleeing their homes, crashing their cars, and causing uncountable damage. Or did they? The incident definitely provoked pockets of fear and an intense reaction in the media, but most reports were wildly exaggerated. While the effects of the show weren't exactly what they were made out to be, they were still widespread and are still being felt today. Did the broadcast help usher in or forestall our current age of docudrama and celebretainment news? Is Welles the godfather of Jon Stewart and Stephen Colbert? Schwartz has the answers. Whether you're a cinephile or not, this is a book you'll be glad you read.
Verdict: Buy

____________________
Book Riot Live is coming! Join us for a two-day event full of books, authors, and an all around good time. It's the convention for book lovers that we've always wanted to attend. So we are doing it ourselves.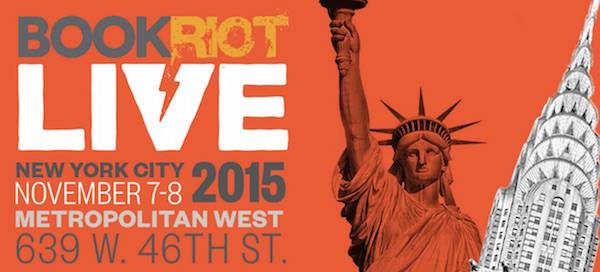 We have a $100 e-gift card to the country's only romance-only bookstore, The Ripped Bodice!
Go here to enter for a chance to win
, or just click the image below. Good luck!