The Week's Most Popular Posts: March 30 – April 3, 2015
Let's take a look back at this week's most popular posts, here on Book Riot: 
We asked our contributors to share the best book they read this month. We've got fiction, nonfiction, YA, and much, much more- there are book recommendations for everyone here! Some are old, some are new, and some aren't even out yet. Enjoy and tell us about the highlight of your reading month in the comments. 
from Riot Round-Up: The Best Books We Read In March by Morgan Jerkins
____________________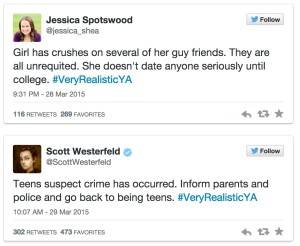 from The Very Best of #VeryRealisticYA by Eric Smith
____________________
So you've been doing some cleaning, and you have a stack of books to purge so you can make room for all the shiny new books in your life. There's no better home for your gently loved books than your public library. But where do your books go after you donate them?
Here's a behind-the-scenes look into the life of a book after it goes into the library donation box. Every library is a little different, of course, but this will give you an idea of what the journey might be like. Here we go!
from What Happens To A Book After You Donate It To The Library? by Rachel Smalter Hall
____________________
[youtube]https://www.youtube.com/watch?v=zbdvogFyZZM[/youtube]
from 10 Awesome Harry Potter Parodies by Cassandra Neace
____________________
April always feels like a month full of promise. The weather is finally starting to turn a corner away from winter in the Northern Hemisphere, and everything begins feeling green and fresh again.
While you're enjoying the start of spring, here are 5 books to make sure you have on your to-be-read pile for this month. There's something here for every type of reader.
from 5 Books to Watch For in April by Kelly Jensen
____________________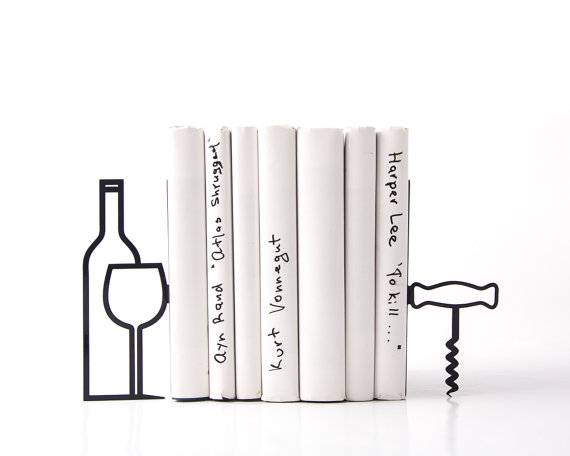 from Books Uncorked: Literary Swag for Wine Lovers by Nikki Steele
____________________
But beyond being aware of these books and reading them, what can you do to better support them? As consumers and readers, we hold a surprising amount of power in making change in the industry, even if it doesn't feel like it. We are the ones the industry is trying to reach; if we behave in ways that support and speak out about our wants and desires when it comes to books and reading, we are on the ground level of creating change. Our money speaks.
In honor of Women's History Month, as well as the on-going conversations on social media about sexism, feminism, and the importance of elevating and listening to women's voices, Preeti and I have put together a list of tangible things you can do to support rad lady authors. And this isn't about excluding men, this is about celebrating women.
from How to Support Rad Lady Authors by Kelly Jensen and Preeti Chhibber
____________________
Book Riot Live is coming! Join us for a two-day event full of books, authors, and an all around good time.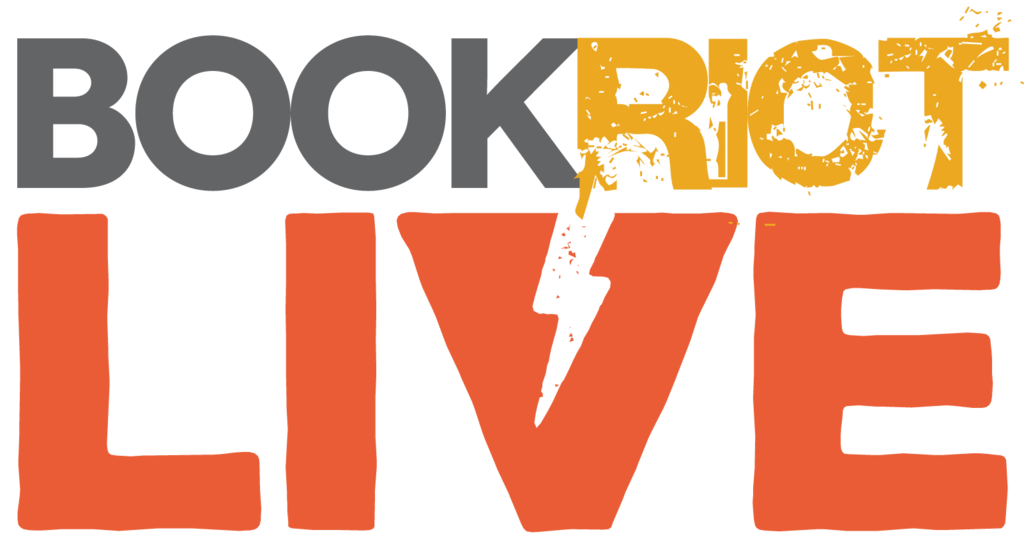 We have 10 copies of
An Anonymous Girl by Greer Hendricks & Sarah Pekkanen
to give away to Book Riot readers! Go
here
to enter for a chance to win, or just click the image below. Good luck!