Critical Linking: March 16th, 2015
The struggle is very, very real.
As these 23 struggles only book nerds understand show, it's hard out there for a reader.
___________________
She gave me literary shelter and pointed me toward the poetry in my geographical space. She taught me to pay attention to everything without prejudice, for beauty can be found in the "ginger sugar" smell rising from a polluted lake, and the fate of an empire can rest on the curve of an eyebrow. Her work has accompanied me through my years of honing myself as a writer and a woman. How desolate that journey would have been without Milkman and First Corinthians, or Flores or the intrepid Sula; without Toni's wry humor and chastening gaze, her laughter that seems to come straight up from the middle of the earth!
Rita Dove's introduction of Toni Morrison at the National Book Critics Circle Award is well worth your time.
____________________
An actor and stage manager turned Episcopal monk who pledged last year to give away much of his $153 million Powerball jackpot to support the performing arts has made his first grant — to a theatrical production as improbable as his own story.
The Goodman Theater in Chicago announced last week that its 2015-16 season would include a five-hour adaptation of Roberto Bolaño's 900-page novel, "2666," underwritten by a grant from the Roy Cockrum Foundation. The foundation was established to support projects at nonprofit theaters that "reach beyond their normal scope of activities and undertake ambitious and creative productions."
If you had "stage manager winning the Powerball" in your "What Would It Take for 2666 to Get Turned Into a Play," please collect your winnings.
______________________
We run a pretty sweet little bookish Instagram account, if we do say so ourselves (and we do). Come check it out.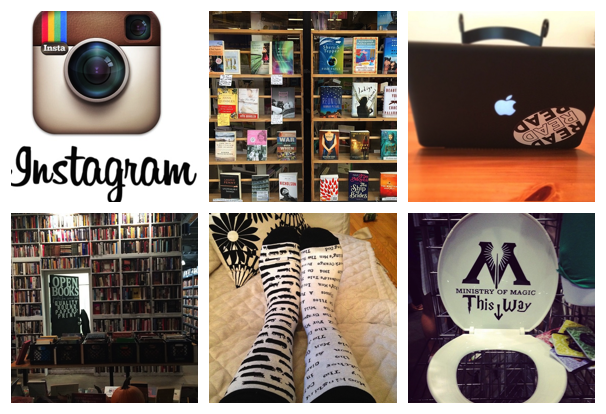 By signing up you agree to our Terms of Service
In a book lover's life, there's nothing as magical as a perfect, surprising recommendation from someone who just
gets
you. But finding those people can be tough! That's where
TBR
comes in. Go here to find out more, or just click the image below: