Inbox/Outbox: December 19, 2014
It's the last Inbox/Outbox of 2014, friends! Let's make it a good one. Here are my highlights.
Inbox (Books Acquired)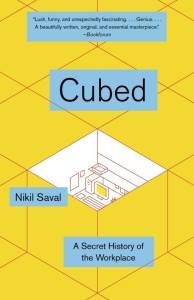 Cubed: The Secret History of the Workplace by Nikil Saval – I'm not sure what it says about me that I've become super into books about working and how workplaces are structured, but I'm gonna ride this train all the way into the station. This is a history of the workplace that traces the origins and evolution of the office and the way work has changed as culture has shifted from focusing on agriculture to industry to information. The introduction has screenshots from Office Space, and the first chapter is heavy on Bartleby analysis, so I think Mr. Saval and I are going to get along just fine.
I Am Malala by Malala Yousafzai – The end of the year always brings me around to thinking about the books that got away. This is one I've been meaning to read for a while, and I'm looking forward to settling down with it very soon.
Outbox (Books Finished)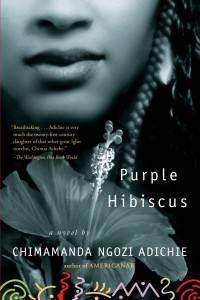 Purple Hibiscus by Chimamanda Ngozi Adichie – My official end-of-year project is reading backlist from authors I just fell in love with this year, and Adichie's stunning debut novel got me off to a fantastic start. This is the story of 15-year-old Kambili and her brother Jaja. Their father is a Big Man in their Nigerian community. He is a devout Christian, and keeping his family on the narrow path of the faithful is his primary focus in life, no matter what it takes. He is verbally and physically abusive, and his family lives in fear of him. When Kambili and Jaja go to spend a week with their aunt and her children, they begin to see their father for what he is, and everything changes.
Adichie's writing is engaging from the very first page, and as Kambili and Jaja's story goes on, it becomes difficult to watch but impossible to look away. I can't recall the last time I felt such a knot in my stomach as I read a book. This is the kind of book any writer would be proud to claim at any point in their career. That it was a debut is simply incredible.
In the Queue (What I'm Reading Next)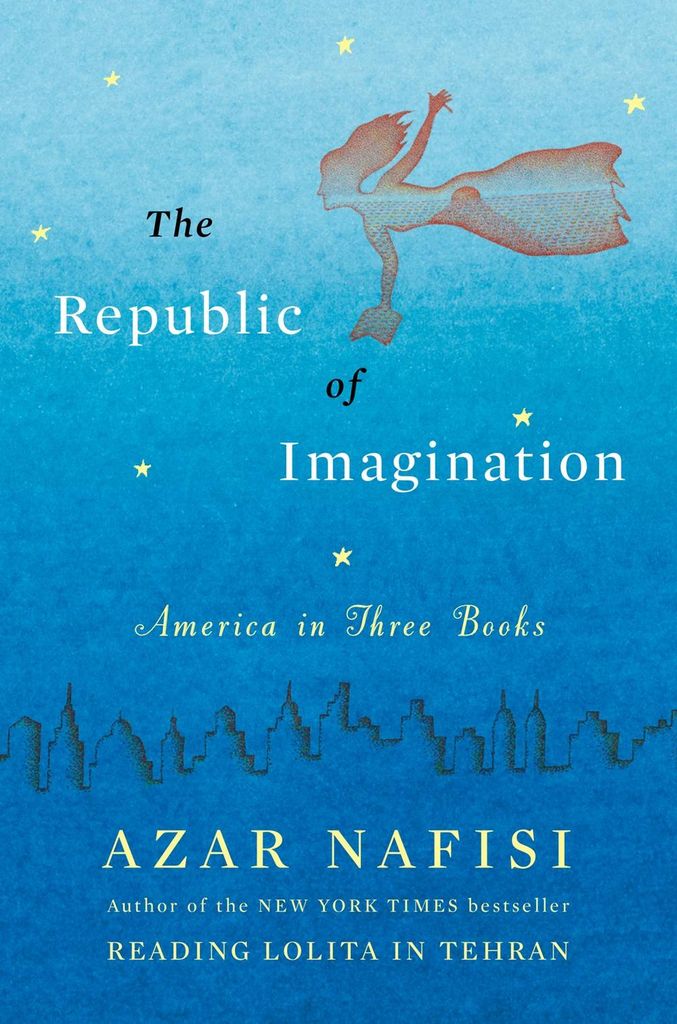 The Republic of Imagination by Azar Nafisi – The story behind this book is the coolest. At a reading in Seattle, someone told Azar Nafisi (whose previous work Reading Lolita in Tehran might be familiar to you) that they didn't think literature was still important to Americans the way it was in Iran. Nafisi disagreed, and she wrote this book–a mix of memoir and argument–to examine what fiction teaches us about American culture through the lens of three of her favorite American novels. I've heard nothing but good things about this and am so looking forward to putting the audiobooks in my ears during holiday travel.
Oranges Are Not the Only Fruit by Jeanette Winterson – Another one from the been-meaning-to-read-it-forever pile! I've just started reading this in Oyster, and I'm loving it so far. It's also a story about a teenager with a parent who is a religious fanatic, so a nice dovetail from Purple Hibiscus, and Winterson is just as awesome as you all said she was.
Okay, readers. Before we put a bow on 2014, tell me about what you've been reading and what's on tap for the next few weeks!
____________________
Get four of the best books of the year, plus four awesome bookish goodies in our exclusive Best of 2014 Box! Order yours now at the Book Riot Store.
Follow Book Riot on Instagram
for books. Obviously.