The Week's Most Popular Posts: August 11 – 15, 2014
Here's a look back at the week that was, here at Book Riot: 
When the previous Outlander book came out, it was a Big Thing among me and a few of my friends. We would gather in our social media spaces and chatter, fangirl over Jamie, predict events and outcomes.
This time, I did not so much do that. In fact, I haven't even picked up Written In My Own Heart's Blood, nor watched the premiere of the show (though I probably wouldn't have anyway, but my feelings about adaptations are another post).
What changed between the last book and this one? Mostly, I followed Diana Gabaldon on Facebook. She would occasionally post messages to her fans that I didn't . . . totally love.
from Authors and Social Media, Or: Why I Haven't Read The New Outlander Yet by Susie Rodarme
____________________
Facebook. Perhaps a writer's worst enemy. The procrastination. The temptation. The incessant feed of information.
But need it all be bad? Make your Facebook visits feed your writing by following these great Facebook pages for writers.
from 13 Great Facebook Pages for Writers by Dana Staves
____________________
In 2014, there are still people who are fine with women's success as long as it's not too successful. But once they hit a certain level of success, they should step back and allow others to move forward. While women can be successful within established constraints, they better not reach beyond that. Success must be met with grace – being thankful for what one has rather than striving for more – as well as the understanding that it was luck rather than hard work, drive, dedication, or, god forbid, ambition, that drove their success.
from Girls Ruin Everything: Stephenie Meyer, Lois Duncan, and Childhood Nostalgia by Kelly Jensen
____________________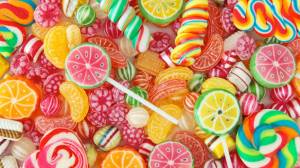 I understand that the feel for this cover was meant to be slightly unsettling, but this cover feels more Toddlers & Tiaras than Charlie and the Chocolate Factory. To be honest, I am still not completely sure if that is an image of an actual person or a doll.
I am guessing that the image on the cover is meant to be Veruca Salt, but, as another Rioter put it, that is kind of like putting an image of Draco Malfoy on an anniversary cover of a Harry Potter book.
from Alternatives to the New (Not Great) Charlie and the Chocolate Factory Cover by Rincey Abraham
____________________
My first reaction to a new Pride and Prejudice spinoff is usually to roll my eyes. Does the world really need another "Mr. Darcy and the Muddy Petticoats"?
But our appetite for Jane Austen-ish stories is insatiable, and – correct me if I'm wrong here – there has been a rash of Pride and Prejudice books lately that actually look really good. I think I'm ready to get on board with this whole Jane-Austen-for-the-modern-world thing.
from What To Read If You Want More Pride and Prejudice by Christy Childers
____________________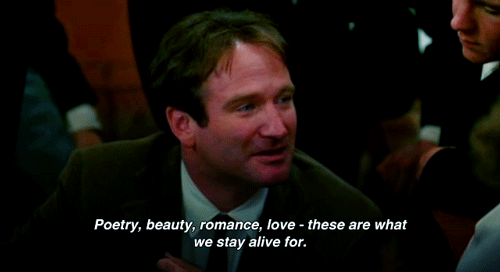 from We Remember Robin Williams' Most Bangarang Bookish Movie Roles by Becky Cole
Bundle (up) with 
bookish leggings + 2 pairs of socks for $30
and spend the snuggly season in literary style.