Inbox/Outbox: January 31, 2014
I spent last week on a snow-covered mountain in West Virginia, skiing during the day and curling up by the fire with a book and a couple shots of bourbon in the evening, and I got some fantastic reading done. Excited to be back in the saddle this week and to hear about what you've been up to as well!
Inbox (Books Acquired)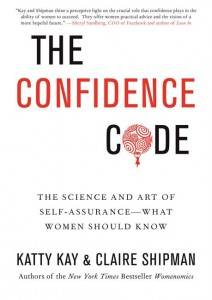 The Confidence Code by Katty Kay and Claire Shipman (HarperBusiness, April 15)–Fellow Rioter Sarah mentioned this to me on Twitter last week, and I knew as soon as I read the synopsis that I had to request a galley. Combining years of in-the-field research data with dozens of expert interviews, Kay and Shipman explore the definition of confidence and how it impacts women's lives, particularly in the workplace. I'm a couple chapters in and completely fascinated. Pair this with Lean In and Daring Greatly, and know that its ideas are applicable to and useful for everyone, not just women.
The Noble Hustle by Colson Whitehead (Doubleday, May 6)–In 2011, Grantland staked novelist Colson Whitehead in the World Series of Poker. This is his account of his training for and participation in the tournament and his experiences as a resident of Anhedonia, a place where happiness is not allowed. The wit and self-deprecating humor that make Whitehead's Twitter feed and occasional online writing such a delight are on full display here. You'll be giggling by the third paragraph, and, bonus, you don't even need to care about poker to get what's going on.
Outbox (Books Finished)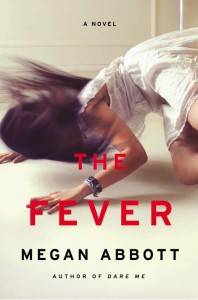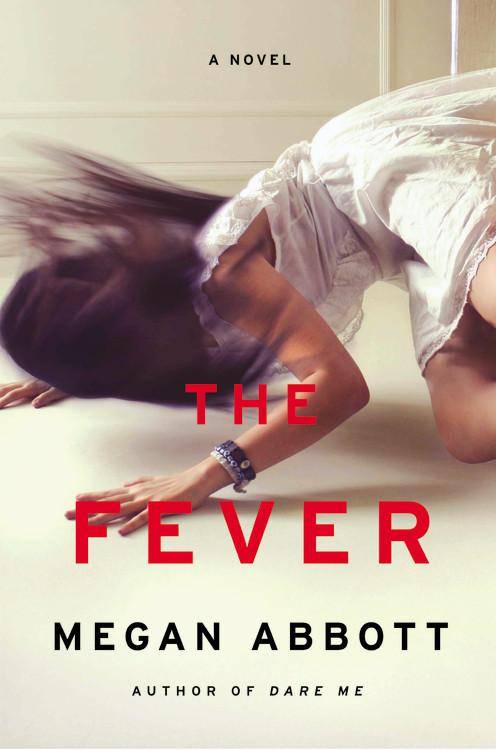 The Fever by Megan Abbott (Little, Brown and Company, June 17)–Nobody does creepy Mean-Girls-but-actually-evil like Megan Abbott does. And man, does she make me glad I'm not in high school anymore. After a popular girl has what appears to be a seizure in class and comes down with a truly bizarre, unexplainable cluster of symptoms, other girls start falling like dominos. Many parents are quick to blame the HPV vaccines the girls received recently, but others suspect something more sinister is at work. Abbott reveals the twisty-turny sleep-with-all-the-lights-on story through the eyes of several characters, all deftly handled and fully realized, and the ending, as usual, is a knockout.
Tenth of December by George Saunders–I have to tell you, friends, I am sincerely befuddled by the fact that no one shoved me toward George Saunders years ago. Hell, I hadn't even heard of him until the buzz for this book started early last year. This book is so perfect for me that it's like it was factory ordered to my taste. Weird, darkly funny short stories packed with social satire and so much heart and some really wicked smart sentences. George, I'm sorry it's taken me so long to find you. I swear I'll never let go now.
How to Tell Toledo From the Night Sky by Lydia Netzer (St. Martin's Press, July 1)–Two women who are best friends orchestrate it so that they give birth to their children on the same day, then raise them apart from each other, giving them experiences strategically designed to make them fall in love when they meet as adults. And it works! Kind of. I mean, it's complicated. Irene and George are both brilliant physicists, and their love for science infuses Netzer's brilliant novel with intelligence and warmth. Like her 2012 debut Shine Shine Shine, this is a strange story with a quirky voice, and the fact that it not only works but works extremely well confirms Netzer's reputation as a breakout novelist to watch.
In the Queue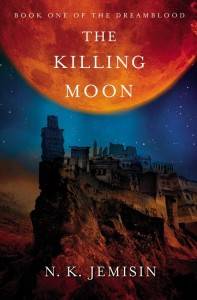 The Killing Moon by N.K. Jemisin–All I know about this book is that it's a big, epic kind of fantasy that my dear friend and fellow Rioter Jenn loves and thinks I might love too. I have been slow to come around to the Big Fantasy Novel (I'm not a very visual thinker, and I have trouble building these super-involved worlds in my head), but I trust Jenn, and I'm gonna give it a shot. Also, there's only one book after it in the series instead of the usual eleventy billion in a fantasy series, so I'm not staring down a monster commitment if I do love it.
Did you read or acquire something you're dying to talk about this week? Tell me tell me tell me!
_________________________
Sign up for our newsletter to have the best of Book Riot delivered straight to your inbox every week. No spam. We promise.
To keep up with Book Riot on a daily basis, follow us on Twitter, like us on Facebook, , and subscribe to the Book Riot podcast in iTunes or via RSS. So much bookish goodness–all day, every day.
Follow Book Riot on Instagram
for books. Obviously.