Inbox/Outbox: November 29, 2013
I'm in the midwest for a few days of uber-lazy family time, and I've been reading all the books! Here's hoping you've had an equally wonderful week.
Inbox (Books Acquired)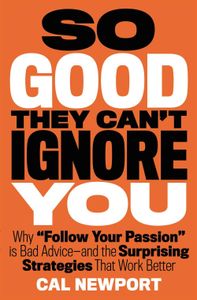 So Good They Can't Ignore You by Cal Newport–"Follow your passion" is perhaps the most frequently given career advice, and it's also perhaps the most wrong. Newport draws on extensive research and fascinating case studies to argue that passion for one's work follows ability, and not the other way around. Basically, before you can have a job you love, you've gotta get really, really good at something. And that often means pushing through the difficult or boring stuff first. This book should be required reading for all soon-to-be college graduates and anyone thinking of making a career change. It would have been life-changing for me if I'd come across it a few years ago, and now that I'm lucky enough to do work I love every day and to know that the path to it was far from orderly, I can attest to the truth in Newport's thesis.
Pilgrim at Tinker Creek by Annie Dillard–It's funny how we find our way to certain books and authors. I've been hearing about Annie Dillard for years but never felt compelled to pick up her books. And then Jeff recommended this one to me on our recent holiday gift guide podcast episode, saying it would ring all my When Women Were Birds-loving bells, and I HAD TO HAVE IT IMMEDIATELY.
Outbox (Books Finished)
By Blood We Live by Glen Duncan (Knopf, February 2014)–These are not your mother's werewolf stories, folks. The third and final book in Duncan's Last Werewolf saga brings the swagger back with a rotating cast of narrative voices, more literary allusions than you can shake a stick (or a wooden stake) at, and several millennia of mythology and folklore. If you like your werewolf and vampire stories on the dirty side, you're gonna eat this one right up.
Blood, Bones & Butter by Gabrielle Hamilton–If you love food writing, stop what you are doing right now and go buy this book. Hamilton was a writer long before she was a chef, and her chops are on full display in this gritty, gorgeous memoir. (And speaking of people who took the long way around to finding a job they are passionate about….) Tony Bourdain has called this the best food memoir ever written, and while I wouldn't go that far, it's definitely up there with the best.
In the Queue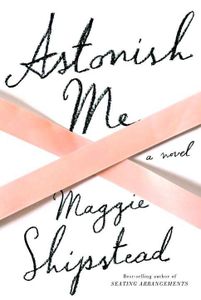 Astonish Me by Maggie Shipstead–You know that little thrill that runs up your spine when you discover that a writer you love has a new book coming out? I got that last week when I stumbled across this listing in Edelweiss. I adoooooored Maggie Shipstead's debut novel Seating Arrangements last year, and I can't wait to read this. I'm so excited that I haven't even read a synopsis yet. It's Maggie, and I'm in.
We have 5 copies of
The Library Book by Susan Orlean
to give away!
Go here to enter for a chance to win
, or just click the image below. Good luck!