Buy, Borrow, Bypass: Alice Retellings Edition
Charles Dodgson, a.k.a Lewis Carroll, immortalized his young friend (we won't go into whether that was creepy or not; there are good arguments on both sides), Alice Liddell, in Alice's Adventures in Wonderland and Through the Looking-Glass. Since Dodgson was a well-known mathematician, the Wonderland Alice encounters is full of logical conundrums and mathematical satire I can't even pretend to understand, despite having written my thesis on Carroll, Alice, and Wonderland.

Because I spent so much time with the original stories during my research semester, I also became fascinated with any and all retellings or adaptations of them.
The Looking Glass Wars trilogy by Frank Beddor
One of the most hotly debated topics in Alice scholarship is what, exactly, Dodgson's relationship was with the real Alice. There are pages missing from his journal that indicate that something scandalous went down. I love the theory these books put forward: that Alice was actually Alyss, a princess from another universe, who told Dodgson the truth of her experiences being dethroned and threatened by her evil aunt, the Queen of Hearts (or Redd), only to have him turn the whole thing into a big, fat, fictionalized lie. I loved these books. They're full of badasses. There's a war. Beddor's story is a loving tribute to the originals.

Verdict: Buy.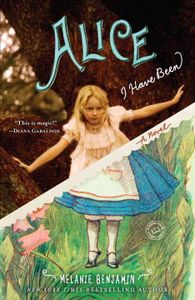 Alice I Have Been by Melanie Benjamin
An older Alice looks back on her life as Dodgson's muse and paints a pretty tidy picture of the whole thing. The writing is okay, the story becomes predictable, and I don't have much to say about it beyond that. Well, except that it would be very hard not to be bitter about being seen as a fictional character forever, with your real self always on the back burner.
Verdict: Borrow because even if I didn't like that much, lots of people loved it.
Alice in Zombieland / Through the Zombie Glass by Gena Showalter (September 25, Harlequin Teen)
I just received copies of these books, and I'm very intrigued by them. Alice (Ali) must learn to fight the undead to avenge her family, and she has to learn from a super bad boy with secrets. I haven't gotten very far into the first book yet, since I just got it a few days ago, but I'm looking forward to diving into what will no doubt be some dark, grisly fun.
Verdict: Hinges on your feelings about zombies, but I'll probably Buy because there will be a long wait at the library for this one when it comes out and it'll be excellent reading for those (let's hope!) last hot days of Southern summer.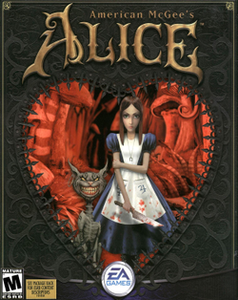 American McGee's Alice / Alice: Madness Returns video games
These games have wonderful soundtracks and incorporate the darker aspects of Wonderland into a creepy world that Alice must navigate to learn about herself and her past. My favorite quote is from the first game: "When is a croquet mallet like a billy club? Whenever you want it to be."
Verdict: Buy if you like this kind of crossover, because when you buy Madness Returns, you get a download code for the original PC game so you can play it on your console of choice.
Do you have favorites to recommend or least-favorites to dis? Bring it on in the comments.
_________________________
Sign up for our newsletter to have the best of Book Riot delivered straight to your inbox every two weeks. No spam. We promise.
To keep up with Book Riot on a daily basis, follow us on Twitter, like us on Facebook, , and subscribe to the Book Riot podcast in iTunes or via RSS. So much bookish goodness–all day, every day.
We're giving away five copies of Leslie Jamison's new essay collection
Make it Scream, Make it Burn
.
Click here to enter
, or click the image below!