Name That Author!: The Answer for October 11, 2012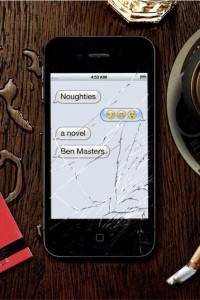 This round of Name That Author! is sponsored by Noughties by Ben Masters.
Eliot Lamb has had countless nights like this before. He's out with his mates, pint in hand, shots at the ready. They're at the King's Arms and will soon be making their familiar descent: pub, bar, club. But this time it's different. When the night ends and tomorrow begins, he'll graduate from Oxford and head reluctantly into adulthood. As he stares into the foam of his first beer, he knows it won't be easy. He'll have to confront his feelings for Ella, an Oxford classmate whose passion for literature matches his own, as well as Lucy, his first love, whose ominous phone calls and text messages are threatening to unravel him. And then there's the tragic secret he's been hiding all this time, which is about to find its way out and send his night into serious turmoil.
_________________________
It's time to reveal the answer to last week's Name That Author! But first, let's recap the clues:
1. My father worked for General Motors.
2. I started out writing westerns, but have since dabbled in nearly every other kind of genre fiction.
3. More films have been made of my novels than any living author. Ok, except for Stephen King, but that dude is a machine.
4. Quentin Tarantino has made only one movie not based on his own material, and it was based on one of my novels.
So, did you get it right?
We have 5 copies of 
the
Forbidden Hearts series
by Alisha Rai to give away to Book Riot readers!
Go here to enter for a chance to win
, or just click the image below. Good luck!