The Week's Most Popular Posts: August 12-17, 2012
Our most popular posts from the week that was…
Let's be clear: there is no official definition of a teen novel, just as there is no official definition of literature itself. It is what we say it is. If enough of us think of Ender's Game as a teen novel, well, then it is.
from These Are the 100 Best Teen Novels…Or Are They? by Jeff O'Neal
_________________________
THE NIGHT CIRCUS
"It's the most romantic story ever. It makes The Notebook look like Saw V."
from If Leslie Knope Blurbed Books by Amanda Nelson
_________________________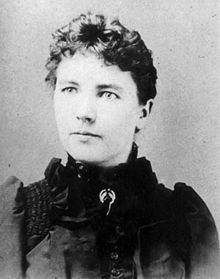 Laura Ingalls Wilder (1867-1957)
 Hemingway spent his entire life trying to be as rough-hewn as Wilder HAD to be. Born in Wisconsin, and later moving to the plains of Kansas, Wilder based her most famous series of books on her real life experiences growing up in the American wilderness, most famously inLittle House On The Prairie. And even though she eventually became a best-selling novelist, she had to scrape and toil to earn a living before she would become a member of middle class society. She's the real deal, and she makes Hemingway look like a studio gangster.
from Five Women Writers Tougher Than Hemingway by Scott Beauchamp
_________________________
Upcycle plain metal bookends into magic floating bookshelves. (via Upcycle Us)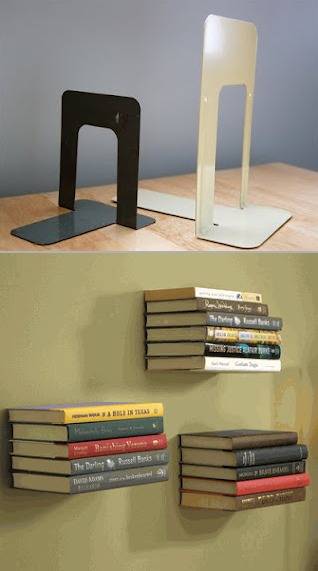 from 8 Awesome DIY Bookshelves by Rebecca Joines Schinsky
_________________________
Great Drinkers Shot Glasses – Author Edition: This set of shot glasses celebrates the great literary figures who knew how to throw down the booze.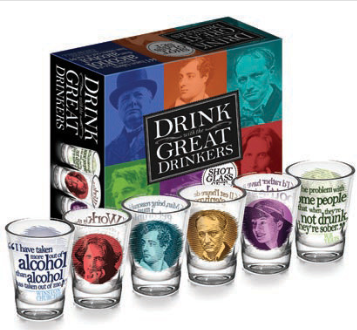 from Book Fetish: Volume XLII by Brenna Kalmer
By signing up you agree to our Terms of Service
We're giving away a $500 gift card to the bookstore of your choice.
Click here to enter
, or click the image below: