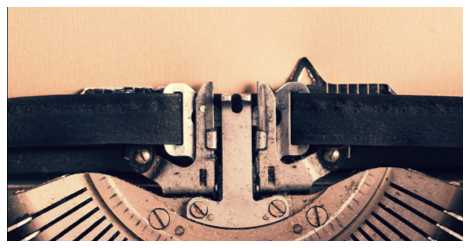 This post is part of our International Women's Day celebration. See all the posts here.
---
I am a woman. I am also a writer. Some may call me a woman writer for that reason. If I write mainstream novels or attempt to, people will view my writing as written by a woman. But what does that mean?
Women's writing can refer to an academic specialty. It can be an English literature course, a shelf at Barnes and Noble with a large printed label, or simply books written by women. It can also be a multifaceted, controversial social media discussion and exploration.
Ultimately, however, the mainstream media defines women's writing as written by women. This offers no aid when a man decides to add his spin to a woman's work, such as when Seth Grahame Smith decided to remake Jane Austen's classic Pride & Prejudice with zombies. We have to ask what women's writing means. In addition, we have to explore what the women authors mean to our past, present and future.
Predecessors
When I grew up, I believed that only women could be doctors, because my mom was a pediatrician. While my dad was also a doctor, his work was confined to his office, where he treated patients for cancer. When he took my brother or me to his office, we mainly noticed the computer. My mom in took us to her office all the time. We could see all the implements used for checkups.
Being a writer seemed like being a unisex position, in contrast to the gendered doctor roles; I enjoyed R.L. Stine's works that were ghostwritten by a fair amount of male and female authors, and I hope nonbinary authors as well. In time I started writing after reading Harriet the Spy and realizing that unlike figure skating, I could write anywhere. I only needed notebook and a pen, or a computer with a Word program.
In time, however, I realized that while I harbor lifelong admiration for many writers, women spoke differently to me. Their memoirs and blog entries told an alternative perspective on the genders.
Differences with women writers
Stephen King wrote about raising two kids on a gas pump attendant and Dunkin Donuts employee's salary. In On Writing, he discusses the despair that comes when boiling maggots alive in a laundry machine, or letting a day job drain his energy. He also mentions that his wife Tabitha tried to publish as well, but lacked the time to get to the acceptance letters and checks. She also supported his writing endeavors, and if not for Tabitha we wouldn't have Carrie, King's first novel.
Women writers in their memoirs have more concern with balance. Agatha Christie discussed the perils of selling a novel after a war. She also talked of the pain of her first husband cheating on her. Shannon Hale has dozens of online essays about writing when mothering, and through a work layoff. Daphne du Maurier chronicles her struggles to find a space where she could write seriously, rather than become a debutante like her sisters. Cressida Cowell only toured the United States last year because she wanted to wait for her children to enter college before making the trip.
Women sacrifice for their loved ones. I've seen this play out with my mother, and with Tabitha King taking time off from writing after a truck hit her husband. Society expects this sacrifice. Current events reinforce it. When a woman deviates from the mold, as Agatha Christie did when she vanished and probably suffered a minor breakdown, the media doesn't respond well. Christie was suffering from an unfaithful husband and disintegrating marriage. Despite this context, she still received flak for an alleged publicity stunt.
Compared to my mother, and women authors with children, I don't sacrifice a lot. Even so, I think Daphne du Maurier had the right idea in taking advantage of her privilege. She asked her family for a space to write. Once she got that space, she wrote for years before settling down. It helped that the house she rented for her family had inspired bestselling Rebecca. I want to find that headspace as well, and daily routine.
With that said, times change. Neil Gaiman has posted lovely photos of his son Ash. He makes it clear he and Amanda Palmer, his wife, share the creativity and childcare. With luck we can push back against women sacrificing to the point where they can't write. Books can occasionally pay the bills.
The Future
As of now, writing as a woman for me means seeking beta readers and anthology prompts. I follow book news on Twitter, as well as literature arguments with wide eyes. When not doing that, I research work-life balance once in a while to predict what lies ahead.
What legacy will I leave? I have no idea. Hamilton has pointed out that "You have no control who lives, who dies, who tells your story." Maybe I'll be seen as one of the Book Riot columnists that wrote about women writers. Maybe I'll make a few people happy. I know I am a woman, and I am a writer. For today, that is enough.