Inbox/Outbox: January 30, 2015
There's nothing like a week of uber-cold weather to reinforce my belief that winter is the best season for reading. Light a fire, grab a blanket, pour some bourbon into whatever you're drinking, and snuggle in with a book. This is how we do. Or, at least, this is how I do, and it's how I did last week during a ski trip, which led to some truly great book time. Let's break it down!
Inbox (Books Acquired)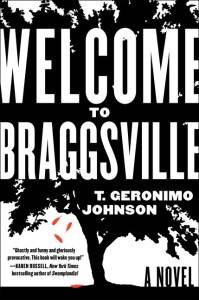 Welcome to Braggsville by T. Geronimo Johnson (William Morrow, February 17) – From the Dept of Books I Didn't Know I Needed Until They Showed Up at My Door comes a novel about four UC Berkley students who stage a performance art-inspired protest during a Civil War reenactment. This one comes with a blurb from Karen Russell and the words "Southern-fried comedy" in the jacket copy, and if you'll please excuse me, I'm going to rebuild my wheelhouse around it. Can't wait to dive in.
The World Between Two Covers by Ann Morgan (Liveright, May 4) – I've been waiting for a reading memoir that wasn't the same old "here's my life through the idiosyncratic list of books I love," and friends, this is it. Ann Morgan spent a year trying to read one book from every country of the world, and this book documents the challenges, lessons, and unforgettable reading moments of her quest. In it to win it.
Outbox (Books Finished)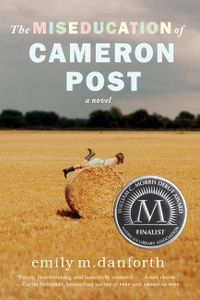 The Miseducation of Cameron Post by emily m. danforth – Cameron Post is just a girl growing up in a small town in Montana and figuring out that she's gay. When her parents are killed in a car crash, her grandmother and recently born-again aunt assume her care, and when they find out about why they consider to be her sinful desires, they send her away to a religious camp/school that promises to "fix" her sexuality and convert her to being straight. Through her experiences with the well-meaning-but-really pretty-terrible adults who run the camp and her fellow outcasts, Cameron faces the choice between between accepting the truth about herself, or denying herself so her family will accept her. This is a novel about sexuality and religion and family, and the tensions that exist between them, and it is about the costs and rewards of being real and genuine. It's a hell of a book, packed with insight and empathy for readers of all ages, and one that shouldn't be missed.
Blue Plate Special: An Autobiography of My Appetites by Kate Christensen – As food memoirs go, this one is much more memoir than it is food. I was a bit disappointed by the initial discovery–I like my food memoirs heavy on the food stuff–but Christensen quickly charmed me with her remarkable candor about her unusual-in-some-ways and totally-normal-in-others life. There are adorable stories from childhood, cringe-worthy ones from adolescence, romance, heartbreak, love, and hope between these pages. And there are some delicious recipes to boot! Blue Plate Special isn't quite up there with, say, Tender at the Bone, in my book, but it was a wonderfully warm companion on a chilly winter day.
In the Queue (What I'm Reading Next)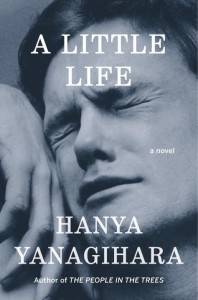 A Little Life by Hanya Yanagihara (Doubleday, March 10) – This book! I'm reading it right now, and I both don't want to put it down ever but also have to put it down frequently because my heart cannot take it. It is so beautifully written, and about such terrible and emotionally difficult things, that I just know it's going to end with me sobbing in bed in the middle of the night and loving every minute. A singular reading experience, and undoubtedly one of the best books I'll read this year.
That sums up my highlight reel. What have you been reading lately?
____________________
Get your Read Harder mug on.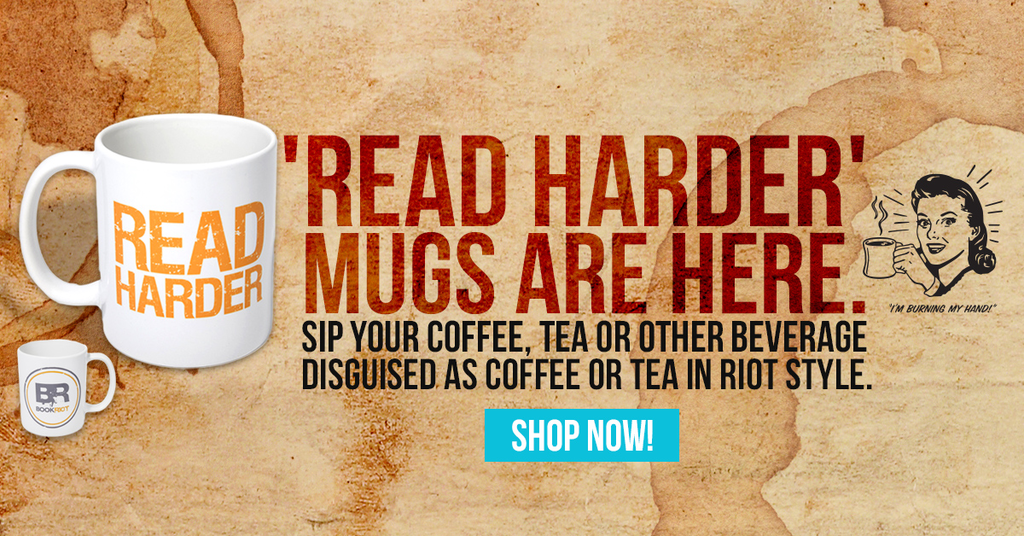 Get the New Release Index, our curated calendar of upcoming new books, with
Book Riot Insiders
: