Critical Linking: September 18th, 2014
What Type Of Book Are You? You are what you read.
Look sometimes you are in the mood for a completely arbitrary quiz. This is one of those times.
_________________________
"We are confident that you, as an Amazon board member, prize books and freedom of expression as much as we do. Since its founding, Amazon has been a highly regarded and progressive brand. But if this is how Amazon continues to treat the literary community, how long will the company's fine reputation last?" The letter also contains this question, in boldface: "Do you as an Amazon director approve of this policy of sanctioning books?"
A group of authors is now appealing to Amazon's Board of Directors to square this Hachette dispute. Good luck with that.
_______________________
The cartoonist and graphic memoirist Alison Bechdel was in a castle in Umbria as part of an artist's residency in Italy when she learned that she had been selected as one of 21 MacArthur "genius" grant recipients this year. She bought a case of prosecco to share with the other artists in residence.
Huge congrats to Bechdel, but the most exciting news in this story for her fans is the news that she has a new graphic memoir in the works.
_______________________
Amazon released six new devices today with an eye on shipping them before the holiday season. The collection, which ranges from a new e-ink tablet called the Voyage to an 8.9-inch tablet that is lighter than the iPad Air and features Fire OS 4.0, an OS based on KitKat, is designed for reading, work and play. There's also a new Kindle for kids that includes a $25 case and free parental control software and apps.
Not much to get excited about here, but the Kindle for Kids is kinda interesting.
_______________________
Did you know that Book Riot has a YouTube channel? We do. It's new and we are having fun with it. Check it out here.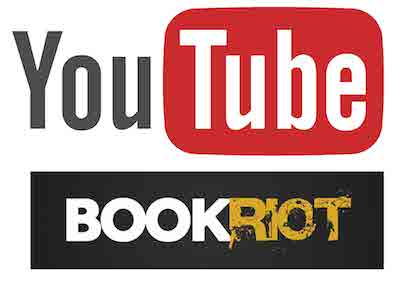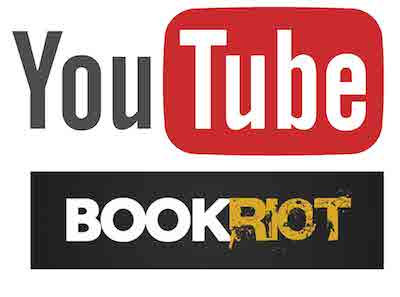 By signing up you agree to our Terms of Service
We have a $100 e-gift card to the country's only romance-only bookstore, The Ripped Bodice!
Go here to enter for a chance to win
, or just click the image below. Good luck!