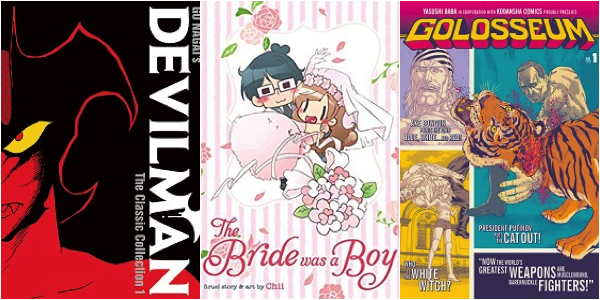 This content contains affiliate links. When you buy through these links, we may earn an affiliate commission.
Today's Free Comic Book Day coverage is sponsored by All Summer Long by Hope Larson, published by First Second.
Thirteen-year-old Bina has a long summer ahead of her. She and her best friend, Austin, usually do everything together, but he's off to soccer camp for a month, and he's been acting kind of weird lately anyway. So it's up to Bina to see how much fun she can have on her own. At first it's a lot of guitar playing, boredom, and bad TV, but things look up when she finds an unlikely companion in Austin's older sister, who enjoys music just as much as Bina. But then Austin comes home from camp, and he's acting even weirder than when he left. How Bina and Austin rise above their growing pains and reestablish their friendship and respect for their differences makes for a touching and funny coming-of-age story.
---
Can you believe it's already May? We're deep into spring, and it looks like winter has finally relinquished its chilly claws in the Northern hemisphere. What a relief. I don't know about you, but I love reading in the sun. And for me, nothing beats inhaling new manga while soaking up some rays. So here are some upcoming manga releases to keep on your radar.
I hope you're in the mood for a sci-fi political parody! In Golosseum, a mysterious substance renders people immune to all existing weapons. But rather than achieving world peace, all this does is cause world wars to be waged by martial arts melees instead. Brace yourselves for characters with names like Russian President Putinov and American President Billary Quintone. Gee, I wonder what current political figures those characters are based on?
This autobiographical manga follows the life of a woman who was assigned male at birth. It covers her childhood, her transition, and her romance with a man who wants to marry her. This manga will also give insight into current LGBTQ laws in Japan, and how the issues facing trans people compare to those in other parts of the world. I also want to make a special note about the title because I know it'll raise some questions. That is the title the author chose and the publisher, Seven Seas, has opted to respect her wishes.
Kohei Horikoshi's My Hero Academia is one of the most popular ongoing manga series today. This spin-off explores what happens when you don't make the cut to become a professional hero. After all, in the world of My Hero Academia, most of the population has a Quirk—or superpower. Surely it's enough to use your special abilities to do good deeds. But what if you want to fight evil? Is it enough to be brave when you're not sanctioned and don't have the proper training?
Do you remember how Devilman Crybaby took over comics and animation circles on social media in early 2018? Now's your chance to read the original manga that inspired the Netflix series. This influential horror manga tells the story of a kind-hearted young man named Akira who gains the power of a devil and uses it to fight demons hellbent on taking over the world. I'm not going to lie. I like how so many upcoming manga releases are classic manga. It's about time the foundational titles become available in English.
If you're one of the people who's been waiting (and waiting) for the English adaptation of Rose of Versailles, maybe this classic manga by Riyoko Ikeda can tide you over for a little bit longer. Claudine follows a man who was assigned female at birth through his life and loves in early twentieth century France.
A high school romance between two very different boys, That Blue Sky Feeling follows the evolution of their relationship. When a boy used to being popular transfers to a new school, he's intrigued by the quiet loner in their class. When his classmates tell him that the other boy is secretly gay, this encourages him to seek out a friendship. But as their friendship blossoms, his feelings begins to feel like something else entirely.
Have you been reading new manga series in 2018? Are there any other upcoming manga releases you're excited for? If you want more, check out this other list of anticipated 2018 manga releases.