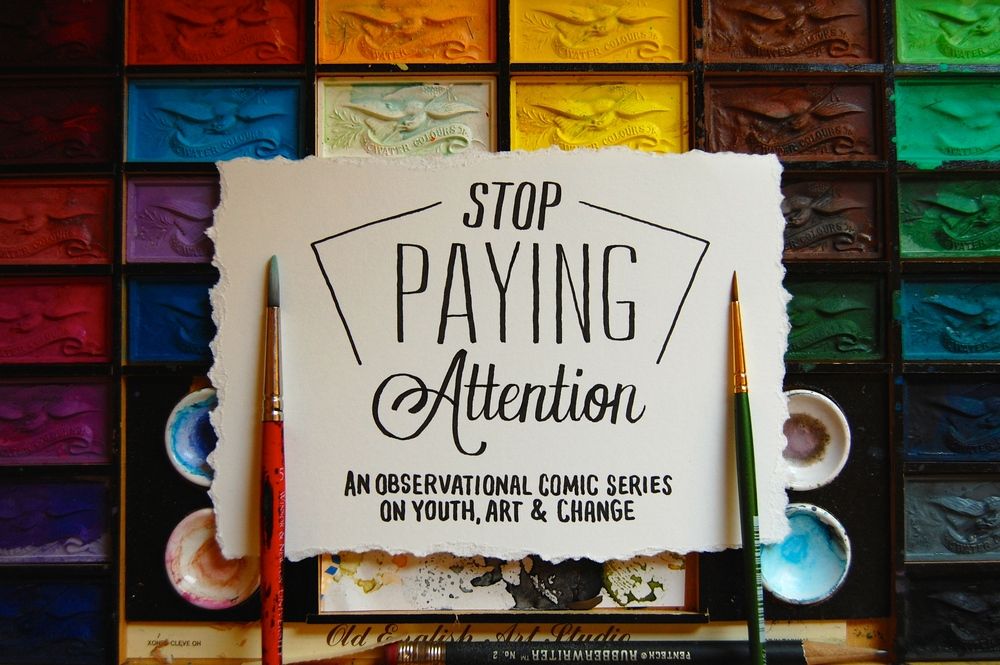 This content contains affiliate links. When you buy through these links, we may earn an affiliate commission.
Today's Free Comic Book Day coverage is sponsored by All Summer Long by Hope Larson, published by First Second.
Thirteen-year-old Bina has a long summer ahead of her. She and her best friend, Austin, usually do everything together, but he's off to soccer camp for a month, and he's been acting kind of weird lately anyway. So it's up to Bina to see how much fun she can have on her own. At first it's a lot of guitar playing, boredom, and bad TV, but things look up when she finds an unlikely companion in Austin's older sister, who enjoys music just as much as Bina. But then Austin comes home from camp, and he's acting even weirder than when he left. How Bina and Austin rise above their growing pains and reestablish their friendship and respect for their differences makes for a touching and funny coming-of-age story.
---
Maybe it started during high school, the golden age of IMing late into the night with the kind of nerds who exchanged xkcd and a softer world links. Or maybe it happened that lonely year in college when I was getting through academic assignments by promising myself ten more pages of Questionable Content for every sentence I wrote. But sometime around then, sometime between learning creative insults from Calvin and Hobbes and learning I was a queer anxiety hotbed from Fun Home, I fell in love with webcomics.
Free Comic Books Day (FCBD) is this weekend, and for me, this bookish holiday is an opportunity not only to join fellow readers in joyfully scoring free comics, but also to remember and celebrate the free comics that captured my heart by the solitary glow of my laptop. It's a comic lover's Valentine's Day: the literary equivalent of taking someone whom you got to know over private OKCupid messages out on the town. When the big date is over, here are four webcomics to snuggle up with at home—and some ways you can support their creators during Saturday's festivities, too!
Author: Lucy Knisley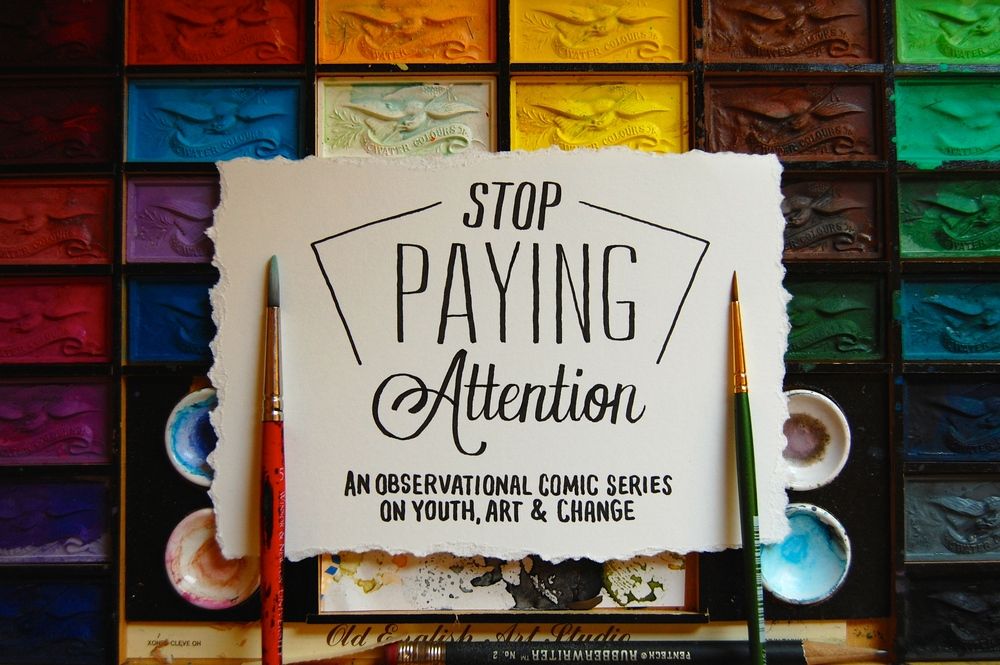 Why it's Rad: In Stop Paying Attention, Lucy Knisley uses brave pastel tones and gentle humor to take a compassionately introspective look at her life as a woman, a girl, and an artist. She'll illustrate herself literally conversing with younger versions of herself, or draw inanimate objects in ways that show how—and why—she tends to anthropomorphize them. The result is an intimately personal but deeply relatable comic—the kind of art that makes you feel less alone.
Support creators: When you visit comic book stores this weekend, look for Knisley's published books! I have a special place in my heart for Relish, her graphic memoir of growing up in a family of foodies (illustrated recipes included!).
Authors: Suzanne Walker and Wendy Xu
Why it's Rad: If you like paranormal romance but wish it were less heteronormative and more racially diverse, look no further. Mooncakes is the tale of a nonbinary werewolf, Tam, and their love interest, a young witch named Nova being raised by two grandmothers. When a demonic presence only Tam can take down appears in the woods, adventure ensues!
Support creators: Come 2019, Mooncakes will be a print comic as well as a webcomic! Prepare for this joyous occasion by keeping an eye on the webcomic—it will continue to update between now and the publication of the book.
Author: Sarah Becan
Why it's Rad: Sauceome began when Sarah Becan decided to use her skill as an artist to heal her relationship with food and her weight. Spoiler alert: it worked. Over the years, Sauceome has grown from a reflection on what life is like when you don't feel beautiful in your own body to an empowering, insightful story about what becomes possible when you do. If you've ever struggled to love your body and love feeding it well, I can't recommend Sauceome highly enough.
Support creators: Becan's books The Complete Ouija Interviews and Shuteye are tricky to track down, but keep an eye out for them this weekend! She also sells prints of her food art on her website—the "How to Poach an Egg" one hangs proudly beside my stove.
Author: Shauna Grant
Why it's Rad: Princess LovePon is a classic magical girl story starring a black protagonist, Lia Sagamore. What's singular about Lia is that her adoration of all things traditionally "girly"—bunny cartoons, the color pink, and the cute boy who works at the bookstore—is the source of her strength, never a weakness. She fights darkness back into the shadows without ever losing a modicum of her own brightness.
Support creators: No sign of bound books from Grant…yet…but in the meantime, you can get her a cup of coffee. Once you've read Princess LovePon, I guarantee you'll want to.