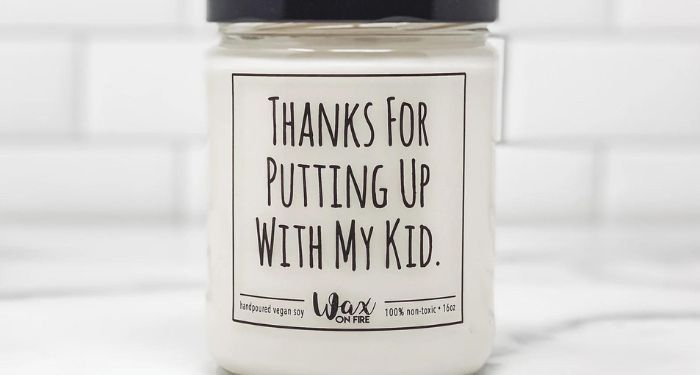 This content contains affiliate links. When you buy through these links, we may earn an affiliate commission.
Teachers. They do so much. Whether they've been teaching for two years or 20, it's not an easy job. Each day brings its own challenges, delights, and surprises. From personal growth to sweet anecdotes, the profession can bring many rewards. No day is the same. No class is either. Teachers are creators, organizers, mentors, and leaders. Sometimes they are therapists and peacekeepers. With busy days, we can forget how much of an impact they have. We can forget about all the things they do.
As a teacher, I hope you don't forget. I hope you see all the things they do and how it affects you, your kid's, or your family's life. I hope you see the impact and honor it. It can be hard voicing your appreciation, but you don't always have to use words. A thoughtful gift can help you say what you want to say.
I put together a list of goodies that can help you do that this holiday season. This list is for those who work with a teacher or want to show their appreciation for their teacher or their child's teacher. When it comes to this profession, it's hard for things not to get personal. Teachers spend countless hours with your kids! Whether they teach little ones or big ones, they have weathered every storm and still remain soft to nurture the curiosity and wonder in their students. Because of this, I wanted to pick gifts that were more personalized. Etsy still is my go-to for quirky items that have a personal touch. With that in mind, take a look at what the teacher in your life might like, want, or need for this holiday season!
I hope you got a few ideas for the teachers in your life. Show your appreciation this season!