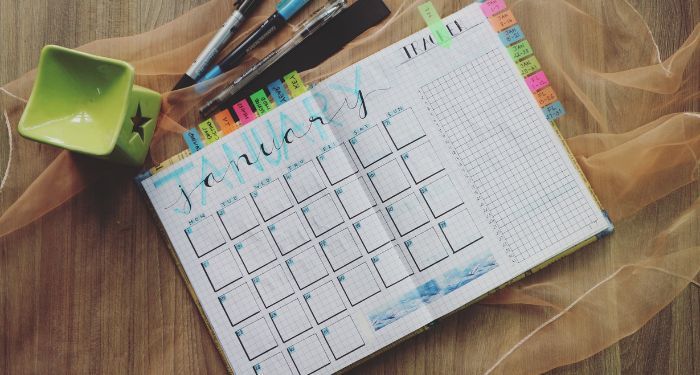 This content contains affiliate links. When you buy through these links, we may earn an affiliate commission.
Now that 2023 has arrived, you know what that means: it's time to pick your 2023 planner or reading tracker! I personally still really enjoy (and rely on) a good planner to keep my work tasks, events, and personal goals organized and front of mind. I have a terrible memory, and the act of writing down what I need to do in a planner helps keep it in my brain longer.
The first half of this list will provide you with a handful of bookish 2023 planners to get your year started right, with some boasting some gorgeous bookish illustrations, stickers, and everything you'll need to stay on top of your monthly, weekly, and daily tasks and plans for the new year.
This will be the first year I keep a reading tracker to log all of the books I read, and if you're also just getting started or want to pick up a new reading journal this year, the second half of this list has got you covered. Reading trackers are an excellent way to take note of what genres you read the most during a given year, set monthly reading goals, collect your favorite quotes, and reflect on each book. Some of the reading trackers in this collection give you space to leave reviews, provide writing prompts for each book you read, give you reading challenges, and include a calendar so you can pencil in which new releases are coming out soon.
Finally, we've included a list of accessories at the end to help make your bookish planner or reading tracker experience that much more fun.
May your calendar organizing and your reading journaling be productive and enjoyable!
---