My absolute favorite part of high school was being in the school orchestra. Music in various forms has always been an incredibly important part of my life, and being able to create it with some 20 or so of my friends and classmates was an experience I continue to treasure to this day. There's something really special about all these different people with their different instruments and different parts coming together and working toward a big performance to make something that is beautiful but impermanent. Plus, it was simply a ton of fun. Even though I no longer play music myself, it continues to be an integral part of my everyday life, and I seek it out in any shape that I can. I'm always drawn to stories that center music, whether that be in books, television, movies, and of course, manga! So I'm here today to share with you some great manga about music that capture its magic.
Though my own personal experience with playing music is primarily in the classical genre, the manga in this list cover a range of musical genres, hopefully providing a good sampling of series for readers with varying musical tastes. You'll find examples of manga featuring rock, jazz, pop, and even traditional Japanese music, as well as classical. Just be warned — get ready to find yourself needing to curate your own personal playlists to accompany your manga-reading!
Manga About Music and Musicians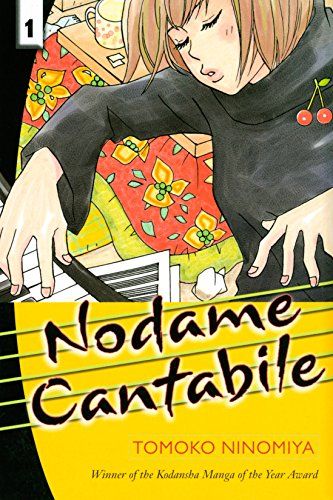 Nodame Cantabile by Tomoko Ninomiya
When talking about music-themed manga, I can't not start here, with the series I read and loved as a teenager, right in the midst of my high school orchestra days. A family friend gave me the recommendation knowing my love of both books and classical music, and I was hooked! At the time, I had never really seen or read anything that portrayed orchestras or classical musicians, so it was very exciting to find something that did. The story follows the budding romance between Shinichi Chiaki, a cocky and fastidious student who dreams of being a conductor, and Megumi Noda, a quirky pianist, as well as their day-to-day lives as university students studying classical music.
Beck by Harold Sakuishi
Yukio Tanaka is a middle schooler with no hobbies or passions, and leads a pretty boring, run-of-the-mill life. But then one day, he meets Ryusuke Minami, a cool high schooler who has just returned to Japan after living in New York for many years. Ryusuke turns out to be a talented guitarist, and he soon inspires Yukio to take up the guitar as well, and then to eventually join his rock band, Beck. The series follows Yukio through his journey growing not just as a musician, but as a person as well through his relationships with Ryusuke and the other band members.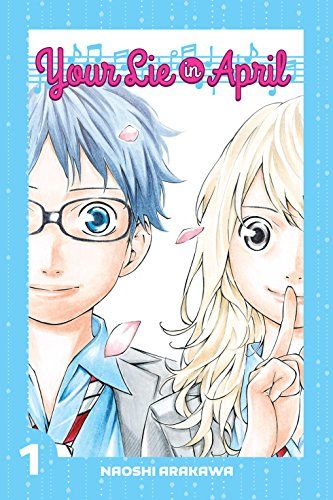 Your Lie in April by Naoshi Arakawa
After the death of his beloved mother, teenage piano prodigy Kōsei Arima stops playing music and instead spends all his time simply being with his friends and not focusing his energy on anything in particular. But after meeting Kaori Miyazono, a daring young violinist, Kōsei begins to open his heart to music again. I can't give you too many more details for fear of spoilers, but just be forewarned that this one's a major tearjerker!
Blue Giant by Shinichi Ishizuka
Dai is a pretty typical high school student — he's trying to balance his classes, basketball, and part-time jobs. But his real passion is jazz. Ever since he saw a jazz concert a few years back, Dai has been enamored with the genre and has vowed to become the greatest saxophone player, practicing alone every day along the riverbank on his way home from school. Will Dai's passion and doggedness lead him to achieve his dreams? An extremely well-received anime movie adaption of Blue Giant was just released in February of this year in Japan, and hopefully it will be receiving an international release soon!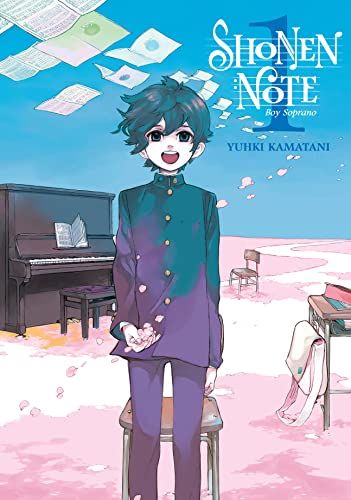 Shonen Note by Yuhki Kamatani
Yutaka Aoi, a talented boy soprano who has just entered middle school, joins the school choir after being moved to tears hearing them rehearse. He begins to form friendships with his fellow choir members as they practice and participate in competitions. But not all is smooth, as many of the choir members face various challenges, including Yutaka, who must navigate puberty and his voice changing. By the same creator behind Our Dreams at Dusk, this series is a wonderful coming-of-age story highlighting how it feels to be in a transitional stage in life.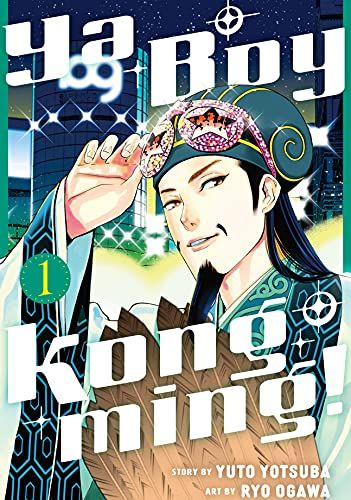 Ya Boy Kongming! by Yuto Yotsuba and Ryo Ogawa
Zhuge Liang Kongming was a skilled military strategist in ancient China. In real life, Zhuge Liang passed away after falling ill at camp while on a military expedition. In this quirky manga series, his final moments on his deathbed are reimagined and he prays to be reborn in a peaceful world. And, incredibly, he suddenly finds himself, with his youth regained, in the middle of a Halloween parade in modern Japan! He meets an aspiring singer named Eiko Tsukimi, and quickly adapts to his new life, finds his existing tactical skills to continue to be of use as he takes on the role of Eiko's strategist.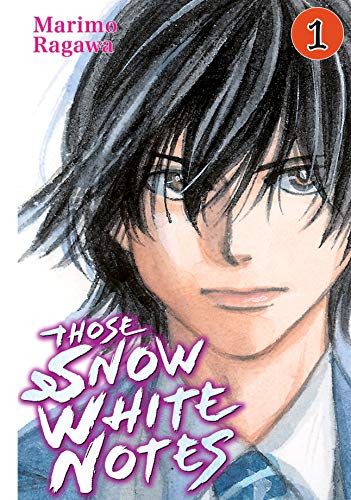 Those Snow White Notes by Marimo Ragawa
Setsu, a teenager from Aomori, decides to drop out of high school and move to the big city of Tokyo after the death of his grandfather leaves him feeling empty. He brings along his shamisen, a traditional Japanese string instrument, which his grandfather, a famous shamisen player himself, had taught him to play. A chance meeting with Yuna, a young woman who is trying to achieve her dream of becoming an actress, helps put Setsu in a position to continue living in and attend school in Tokyo, and further develop his skill with the shamisen. This is an excellent manga to give readers a taste of a type of music they may be less familiar with.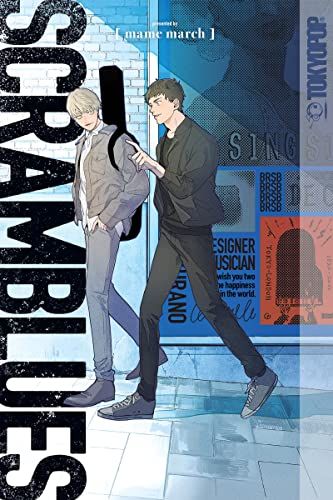 SCRAMBLUES by mame march
Haru is a graphic designer who has been assigned to design the CD jacket for Eddie Astley, a popular musician. As Haru and Eddie begin to get to know each other from spending time together for the project, Haru gradually develops a better understanding of who Eddie really is underneath his haughty exterior. This charming BL story is a standalone, so it's a perfect pick for those looking for something short and sweet. Additionally, the creator mame march has experience in art direction for the music industry, so the depiction of Haru's job comes from a place of authenticity, as well as love for that world.
---
For even more manga goodness, make sure to check out these other lists of recommendations you might be interested in: