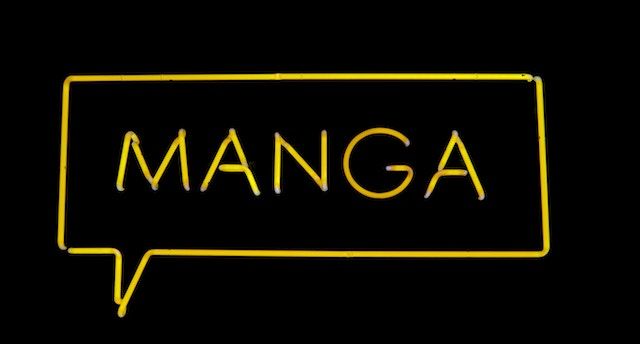 This content contains affiliate links. When you buy through these links, we may earn an affiliate commission.
When we think of manga, we picture action-packed fantasy stories that feature young teens. But a closer look at the format will reveal there are many types of stories, including manga for readers in their 20s and older, manga about cats, and culinary manga. In fact, one of the biggest manga sub-genres is the slice-of-life manga.
Like other manga sub-genres, however, navigating series and selecting one to read can be intimidating. To that end, I've put together a list of the best slice-of-life manga. I made a point to include manga featuring characters at different life stages and in varying situations. The one thing that unifies these selections is they'll leave you feeling good and refreshed about life. I made sure not to include stories that are downers. Nothing wrong with those kind of stories! (You're talking to someone who loves horror manga, after all.) But exploring the hopelessness of life isn't why I pick up a slice-of-life manga, and I imagine there are many other readers like me.
Although Arakawa is best known for the action adventure series Fullmetal Alchemist, she also created this coming of age story about a teenage boy named Yuugo who fails his high school entrance exam and escapes the demands of his strict family by attending a faraway high school. What's more, it's an agricultural high school. It turns out Yuugo mistakenly believes that an agriculture-focused curriculum will be easy. Don't worry. He learns otherwise quickly.
If you read manga regularly, you're probably familiar with the geeky otaku life. Whether you're an otaku yourself or you've seen it referenced, you've likely seen it in action one way or another. Genshiken follows the members of a university otaku club and their evolving relationships with each other.
Barakamon by Satsuki Yoshino
What happens when you punch someone? Typically, you're punished. And that's what happens to master calligrapher Seishu Handa, who decided the best way to respond to criticism is physical assault. Not cool, not cool. As punishment, his father banishes him to a remote island. So where does the slice-of-life part come in? Handa's interactions with the island's residents.
Bet you didn't expect to find a series about Buddha and Jesus Christ in a list of the best slice-of-life manga, did you? I don't blame you. This is the kind of premise that could only come out of Japan. In this manga, Buddha and Jesus Christ take a vacation from their existence as religious figures and live together as roommates in Tokyo. While there, they use the opportunity to learn about modern society. All while also making sure to hide their identities, of course! Can you imagine the chaos that would ensue if people found out who they truly are?
Teacher and single father Kohei Inuzuka has raised his daughter by himself since the death of his wife. Unfortunately, this means they live off ready-made meals. But a chance encounter with one of his students—who just so happens to be the daughter of a celebrity chef—leads him to take up cooking after he realizes how much his daughter loves home-cooked meals.
Horimiya by HERO and Daisuke Hagiwara
Maybe you like a little romance with your slice-of-life? If so, Horimiya should be right up your alley. Kyoko is a popular high school student who dresses down outside of school and focuses on taking care of her little brother. Izumi looks like a nerdy otaku loner, but is, in reality, a tattooed, stylish guy when not in school. When they cross paths outside of school, they swear to keep their non-student identities a secret.
Revolving around a young girl named Yotsuba, this manga follows her everyday life as she learns about everyday things. If you want to read a manga that's funny and charming, this one is absolutely for you.
Do you like cats? Do you like cute cats? Konami is the master of drawing adorable cats. In Chi's Sweet Home, a family takes in a lost kitten after she becomes separated from her mother. The manga follows the kitten, Chi, as she adjusts to her new life and meets new people and animals.
Mushishi by Yuki Urushibara
At first glance, this doesn't seem like a slice-of-life story. It's about a man who travels from place to place, researching supernatural creatures known as Mushi as well as the people afflicted by them. But that's all the manga is about. There's no overarching storyline. There's no intricate plot. The protagonist isn't trying to eradicate all Mushi from the face of the earth. Each chapter stands alone. If we can have slice-of-life manga about office workers and college students, we can have slice of life manga about a supernatural expert and the cases he encounters over the course of his occupation.
---
And there you have it! Some of the best slice-of-life manga available to read today. If slice-of-life stories aren't your thing but you'd like some manga recommendations, here's a list of the best manga you can read right now.