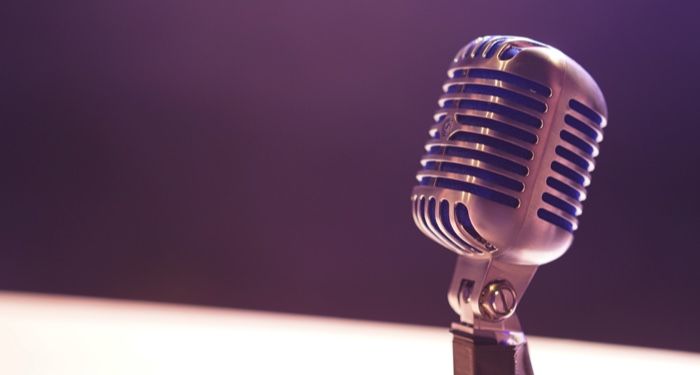 Lists
Cover-to-Cover Songs: 10 Nonfiction Books about a Single Song
I'm always a fan of books that go deep on a very specific topic. When it comes to music nonfiction, there are plenty of books that cover one band, one artist, or one album. Rarer are the books that can expand on a single song. Songs are compact works of art, but they can hold incredible power. Union songs and protest songs help unify people for a cause. Other songs take on an unexpected life of their own. For example, The White Stripes' "Seven Nation Army" has essentially become a folk song of the sports area. Songs often arise from a very specific inspiration but end up with a meaning that expands to universal proportions.
The books on the list below investigate these very ideas and more. Some of the songs with an entire book devoted to them are familiar to music lovers the world over. Others are a little more obscure, but still have fascinating stories attached. There are books aimed at a range of audiences, so you can introduce a young reader to an important song or go deep on a song you're curious about. And if you make a playlist from these songs, the cumulative power and pathos collected might grant you some superpowers, who knows? In any case, listen up and check out these fascinating books.
Children's Nonfiction Books about a Single Song
Sing, Aretha, Sing!: Aretha Franklin, "Respect", and the Civil Rights Movement by Hanif Abdurraqib, illustrated by Ashley Evans
Hanif Abdurraqib's music writing is hard to beat. While he's written book-length works on Black performance (A Little Devil in America) and A Tribe Called Quest (Go Ahead in the Rain), among other music, he's only written one book devoted to a single song (so far). And it's a picture book covering Aretha Franklin's monumental cover song of Otis Redding's "Respect." Not only is "Respect" widely recognized as one of the greatest cover songs of all time, the song has a larger meaning when Abdurraqib situates it in the context of the Civil Rights Movement.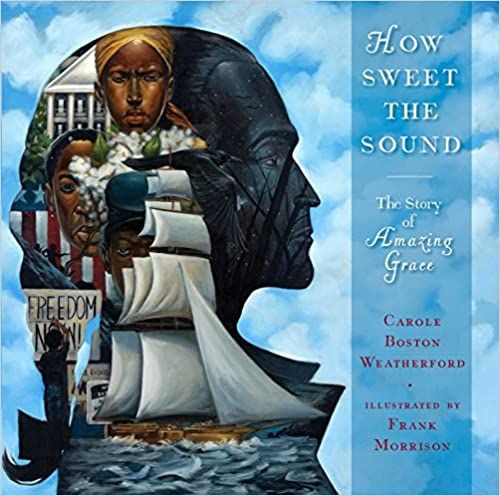 How Sweet the Sound: The Story of Amazing Grace by Carole Boston Weatherford, illustrated by Frank Morrison
If you didn't know the song "Amazing Grace" is directly tied to the abolition of slavery, you should read this book. (I will always encourage readers of all ages to read nonfiction picture books!) The book traces the origin of the song to John Newton, who had a spiritual awakening during a violent storm at sea. He worked in the Atlantic slave trade at the time (a wretch, indeed) but later became an abolitionist. Like many of the books on this list, this story also traces the life the song has lived in the centuries since its creation.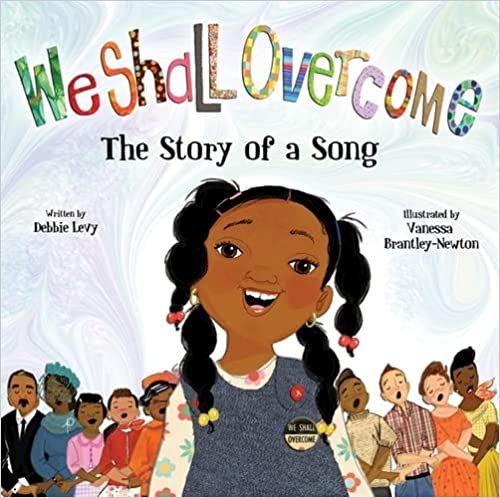 We Shall Overcome: The Story of a Song by Debbie Levy, illustrated by Vanessa Brantley-Newton
Like several other books on this list, this book is also devoted to a protest anthem. "We Shall Overcome," made famous by performances including Joan Baez's at the historic March on Washington, was adapted from a gospel song into a protest song. This picture book doesn't capture every application of this song in efforts towards solidarity. Still, it provides a great introduction to young readers who really ought to know this song before they go out into the wider world.
Adult Nonfiction Books about a Single Song
So Long, Marianne: A Love Story by Kari Hesthamar
Yes, the better known Leonard Cohen song is "Hallelujah." A note: please don't put that song on your Christmas playlists? It's weird. As much as I love "Hallelujah," specifically Jeff Buckley's cover, I love "So Long, Marianne," even more. This book dives into the titular Marianne's life and how she intersected with Canadian musical legend Leonard Cohen. The book collects previously unpublished poems, letters, and photographs for the Cohen completist.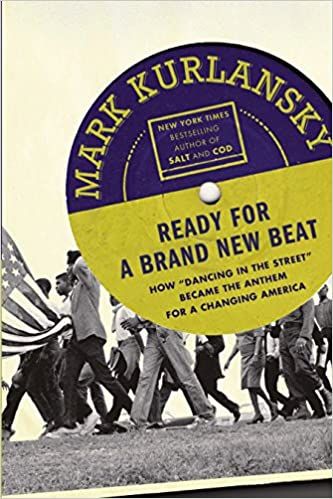 Ready for a Brand New Beat: How "Dancing in the Street" Became the Anthem for a Changing America by Mark Kurlansky
Mark Kurlansky is an author known for microhistories like Salt and Cod. But he also turned that focus to the 1964 song, "Dancing in the Street." Fun fact: Marvin Gaye was one of the song's co-writers. The infectious dance number, sung by Martha and the Vandellas, became an activist anthem in the summer of 1964. This book looks at the way this song coincided with important events including the passage of the Civil Rights Act and the start of the Vietnam War. As a side note, if you've never watched the video for this song by Mick Jagger and David Bowie with the music stripped out, please enjoy three minutes of goofy fun.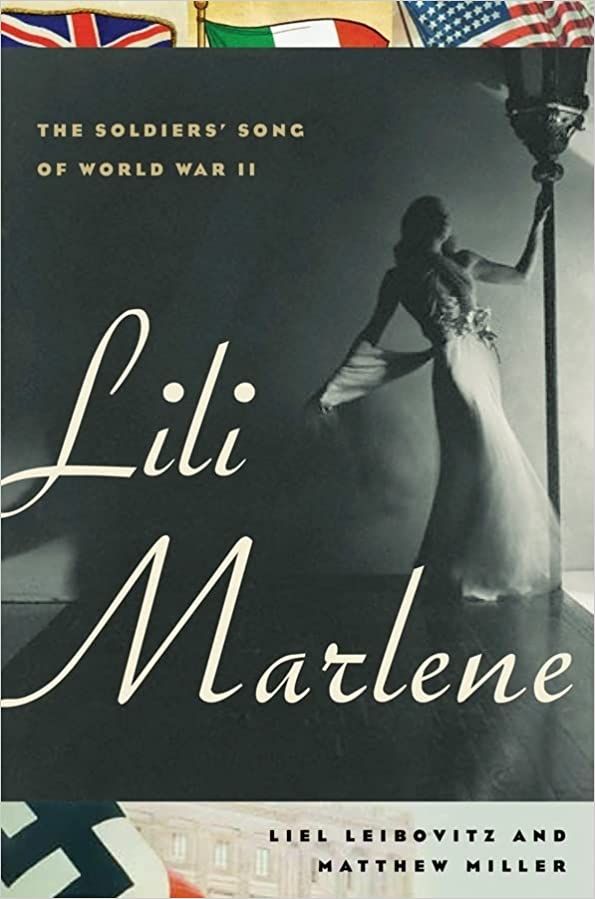 Lili Marlene: The Soldiers' Song of World War II by Liel Leibovitz and Matthew Miller
This book is a rather personal pick for me. My grandfather, a World War II veteran and Purple Heart recipient, had one song stuck in his head the entire time I knew him. Any idle moment was filled in with him humming or singing lyrics about a lamp post and a barrack gate. I didn't think much of it until after he died, when I missed hearing that little refrain. I googled the lyrics to find the song had a huge significance to soldiers on both sides of the war. This book delves into the complex legacy of this song, called "Lili Marlene," "Lili Marleen", "Lily Marlene", or "Lili Marlène."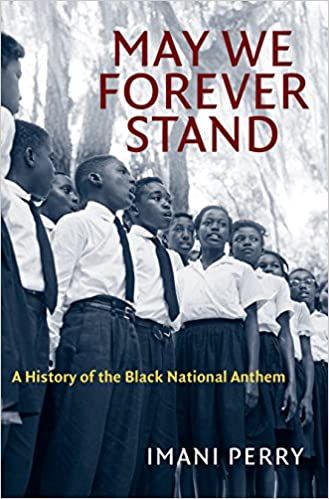 May We Forever Stand: A History of the Black National Anthem by Imani Perry
"Lift Every Voice and Sing" has been dubbed the Black National Anthem. In fact, if you watched the 2023 Super Bowl, you were lucky to catch Abbot Elementary star Sheryl Lee Ralph gracing the gridiron with her version. Princeton African American Studies professor Dr. Imani Perry traces the story of this song, from its origin in the Jim Crow South of the early 20th century to its continued relevance today.
Redemption Songs by Jon Tattrie
Would it surprise you to learn that Bob Marley's "Redemption Song" can be traced to Nova Scotia? Well, it's true. Marley was inspired by a speech Marcus Garvey delivered in Nova Scotia in 1937. This song starts from the lyric "We are going to emancipate ourselves from mental slavery" to investigate Marley's admiration for Garvey as well as the Rastafari religion.
We Will Survive: True Stories of Encouragement, Inspiration, and the Power of Song by Gloria Gaynor
I love both the original version or the cheeky Cake cover of "I Will Survive." It's one of the defining anthems of the disco era and a karaoke all-timer. This inspiring book compiles 40 true stories from people who've written to singer Gloria Gaynor about the song's effect on their lives. Survivors of all types from all over the world share stories of courage and hope, providing ample evidence for the power of music.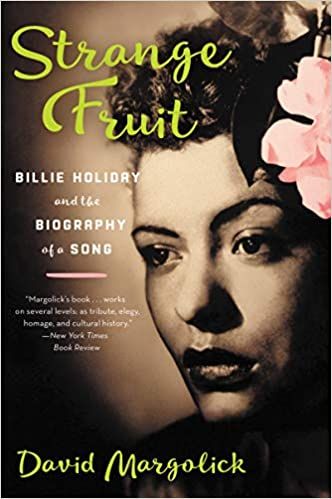 Strange Fruit: Billie Holiday and the Biography of a Song by David Margolick
Lots of people know the song "Strange Fruit" from Billie Holiday's eerie and unforgettable rendition. But she didn't write the song; a white man named Abel Meeropol did. This book examines both of their lives as well as the song itself. Namely, how the song fit into the Civil Rights Movement and what legacy the song continues to have.
---
There are plenty more musical reads where these came from. I've rounded up 20 must-read fiction and nonfiction music books and a list of purely nonfiction music books. Beyond that, there's more music nonfiction and 100 music memoirs and biographies. Sing your heart out; read your heart out.