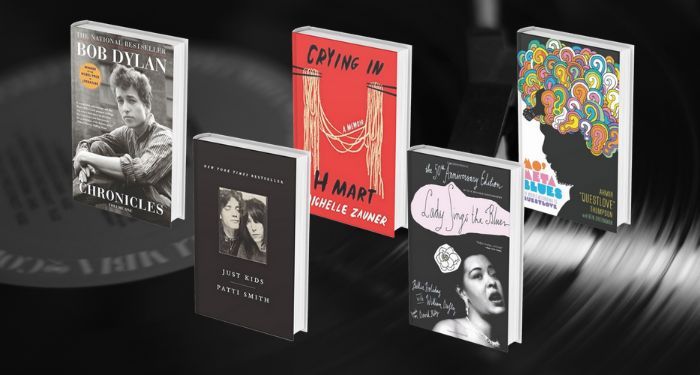 Over the last few decades, memoir has become one of the most popular genres. It makes sense; everyone has a story to tell and no two stories are alike. But while many people write memoirs about their incredible lives, celebrity memoirs are always a big hit. Celebrity comes with a lot of privileges, like wealth, fame, and fortune, and fans love to hear all the details from the people they love and admire. It's also exciting to hear about how they got their start, their struggles in life, and any hot goss. Musicians make the music we love, and travel the world. They always have great stories to tell. You can read many of them in these 12 of the best memoirs by musicians.
There are many musicians who have written great memoirs, like Elton, Bruce, Keith, and Mariah. You don't even need their last names to know who they are. Here are 12 more excellent memoirs musicians you may or may not know had written their story and spilled some great tea. And if you like reading about music, you should also check out the many excellent books about music available, like Go Ahead in the Rain: Notes to A Tribe Called Quest by Hanif Abdurraqib, This Is What It Sounds Like: What the Music You Love Says About You by Susan Rogers and Ogi Ogas, and the 33⅓ series.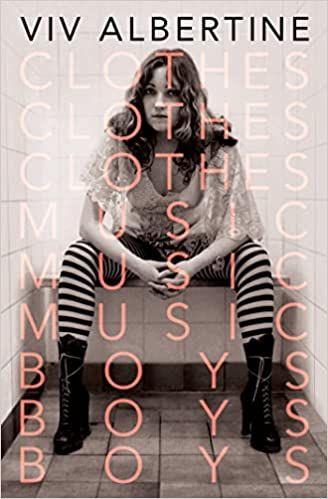 Clothes Clothes Clothes Music Music Music Boys Boys Boys by Viv Albertine
Albertine was a trailblazer as the lead guitarist for The Slits, influencing future generations of musicians. She toured the world many times over and also dated some of the biggest names in the business, like Mick Jones of The Clash, who wrote Train in Vain for her. This is her bluntly honest and brilliant story about her rise to fame, and the trials and tribulations of trying to make it in a male-dominated industry. Albertine, who is still rocking today, followed this book up with another fantastic book: To Throw Away Unopened.
Chronicles: Volume One by Bob Dylan
You can't have a list of music memoirs and not include one by the first musician to be awarded the Nobel Prize for Literature. One of the most influential and prolific musicians ever, in Chronicles Dylan takes readers through some of the monumental periods in his life, such as his life in Minnesota, his start as a folk musician, his move to NYC, Woodstock, and more. Dylan hasn't just written about his own life and music — he recently published The Philosophy of Modern Song. And he even has a kids' book: Forever Young.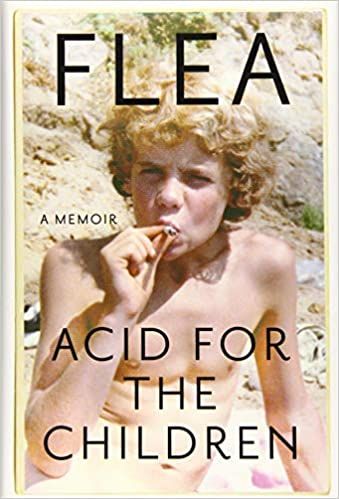 Acid for the Children by Flea
As bassist for one of the world's biggest and wildest bands, the Red Hot Chili Peppers, Flea has a lot of stories to tell. But his life was interesting and unusual from a young age, and he has penned a thoughtful and fascinating tale of his life, beginning with his early years in Australia, and detailing how music came to be the driving force of his days. This memoir also boasts an excellent introduction by Patti Smith, whose memoir you'll find further down this list.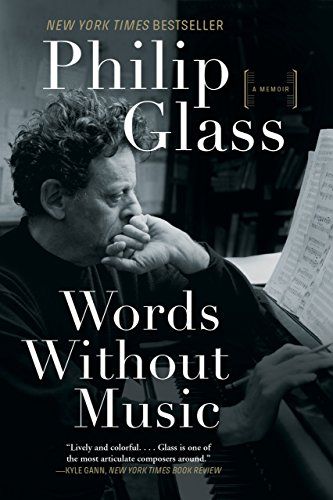 Words Without Music: A Memoir by Philip Glass
Like his beautiful compositions, Glass has written a melodious, lovely memoir. One of the most important and influential composers of the last 100 years, Glass discusses his humble beginnings. It won't surprise fans to learn he was a young genius, attending college when he was 15, and that his parents owned a record store in Baltimore, surrounding him with music. He also discusses pivotal places and people in his life who helped make him the amazing composer he is today.
Rat Girl: A Memoir by Kristin Hersh
This is my favorite memoir by a musician. Hersh, a member of Throwing Muses, amazing solo artist and writer, recounts her late teenage years when she started a band, got pregnant, and was misdiagnosed as schizophrenic. It is written with such warm humor, honesty, and clarity, and should be read by everyone who enjoys memoirs. Hersh also has two more fantastic books: Seeing Sideways: A Memoir of Music and Motherhood and Don't Suck, Don't Die: Giving Up Vic Chesnutt.
Lady Sings the Blues by Billie Holiday with William Dufty
This is one of the earlier examples of a great memoir written by a musician. It was penned in 1956 and was made into a movie with Diana Ross in 1972. Holiday was a legendary jazz and blues singer whose voice is still emulated and idolized today. This is her story from her life of poverty as a child in Baltimore to her rise to stardom (which we sadly know ends tragically).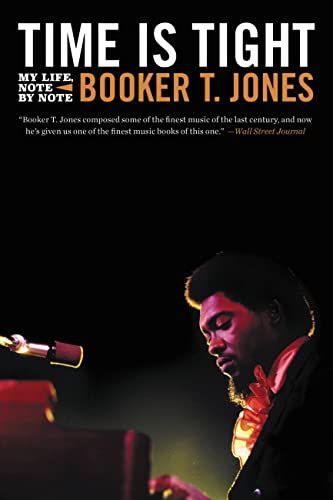 Time Is Tight: My Life, Note by Note by Booker T. Jones
This is an excellent memoir to read, not just because Jones is a fantastic musician, but he has also worked with so many of the biggest names in the business, that he has a lot of stories to share. He worked in the in-house band for the legendary Memphis recording studio Stax Records, and crossed paths with such legends as Otis Redding, Bob Dylan, and Willie Nelson.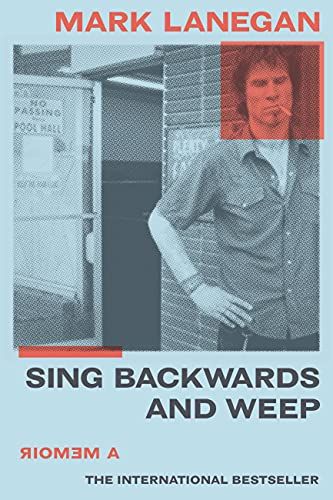 Sing Backwards and Weep: A Memoir by Mark Lanegan
This is the story of fame and its pitfalls. Lanegan was the lead singer of the seminal Seattle rock band Screaming Trees, and spent a while as a huge rock star. But his drug addiction eventually led to selling drugs and living on the streets. This is a brutal story at times, and Lanegan is a straight shooter about his behavior. It's an excellent example of the rise and fall of fame, and one man's determination to survive. (Sadly, Lanegan died in 2022. You should go listen to "Nearly Lost You" by Screaming Trees; it remains one of the greatest rock songs of all time.)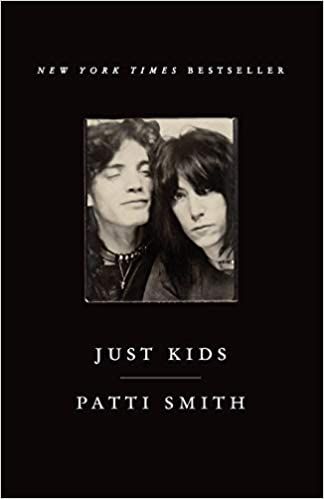 Just Kids by Patti Smith
And this memoir won the National Book Award for nonfiction. In it, iconic musician Patti Smith describes her younger years, when she moved to NYC with her then-boyfriend, the famous photographer Robert Mapplethorpe. It's a dizzying and dazzling look at young love, hard living, fame, and loss. Smith, who once sold books at The Strand, has penned several more books, including M Train, Devotion (Why I Write), and A Book of Days.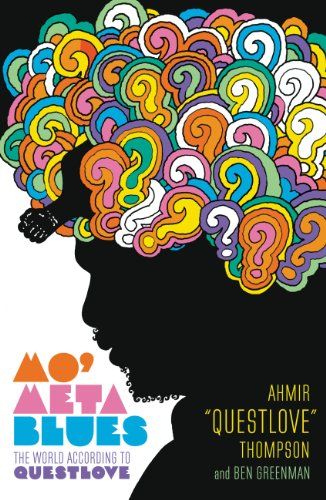 Mo' Meta Blues: The World According to Questlove by Ahmir "Questlove" Thompson and Ben Greenman
Questlove is one of the most prolific, multitalented artists working today. He is one of the founding members of The Roots, he plays several instruments, he leads Jimmy Fallon's house band on The Tonight Show, he produces and composes, he writes. That's not even everything. This is his story about how he came to be the multitalented man that he is, told with humor, humility, and honesty. He also has more great books about creativity and art: Creative Quest and Music Is History, and will soon publish his first middle grade novel, The Rhythm of Time, penned with the amazing S. A. Cosby.
I, Tina: My Life Story by Tina Turner and Kurt Loder
This is one of the greatest stories of talent and triumph in the music business! Tina Turner started her life out in Tennessee. She had a tremendous talent for singing, and was discovered by Ike Turner at a young age. The duo married and found fame with hits such as "Proud Mary", but Tina was the victim of Ike's violent abuse for years. She managed to get away from him, and her return to music was a great success, and her story is an inspiration to everyone.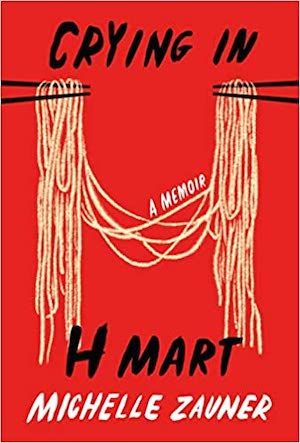 Crying in H Mart: A Memoir by Michelle Zauner
And last, but not least, one of the most critically acclaimed memoirs of the last few years. Zauner, the musician behind the band Japanese Breakfast, has written a heart-squeezing memoir. It's about her young years, her relationship with her mother and their shared interest in food, their return visits to Korea, and her mother's death. It's beautiful and moving and will make you laugh and cry.
For more great memoirs, check out The Best Memoirs You've Never Heard of, The 20 Most Influential Memoirs of All Time, and 8 Surprising New Memoirs to Add To Your TBR ASAP.