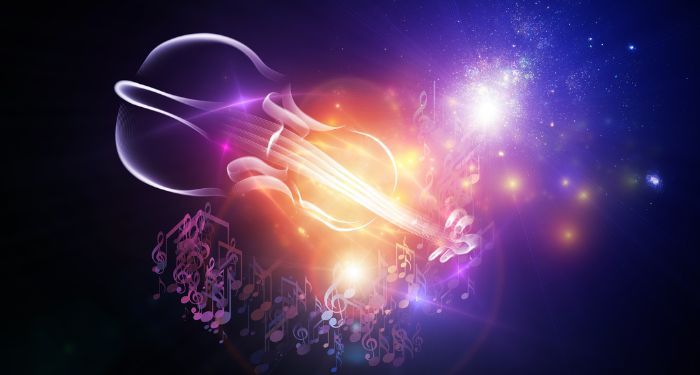 Lists
On a Magical Note: Music Magic in Fantasy Books
Magic can make or break a fantasy book, and determining just the right magic system is a big part of that. Does magic come from spells or nature or supernatural creatures? How about artwork, or even, let's say, music? In this unique subset of fantasy, books feature a magical system based on music. Whether from singing, magical records, or supernatural songs, music magic provides a one-of-a-kind framework for creating a magical world. And since there is something so inherently moving and otherworldly in the creation and performance of music, it makes sense that writers would see the connection between the transcendence of listening to music and an act of magic.
Music magic fantasy books aren't just for music snobs either. Regardless of your tastes and knowledge, music magic is all about creating a world where creativity and expression reign supreme — sometimes for better, sometimes for worse. Music and fantasy lovers alike will be swept away by the magic in these stories. You'll find yourself itching to put on that perfect record or listen a little more closer to that favorite song you always play on repeat. And, ultimately, you'll remember that magic of creativity that lives in all of us — if only we have the courage to set it free.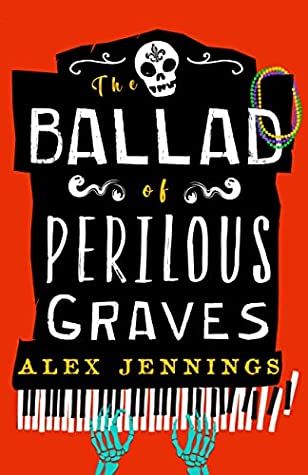 The Ballad of Perilous Graves by Alex Jennings
When nine songs of power escape the magical piano that keeps the beat in New Orleans, a group of unexpected heroes are tapped to find the songs and save the city: failed magician Perilous Graves, his kid sister, and their best friend, and an ex-tagger who's graffiti has started coming to life. But in this city of sky trolleys and dead cabs, the Haint of All Haints has awakened. And even if these songs keeping all the devastating storms at bay are found, Nola's days may be numbered.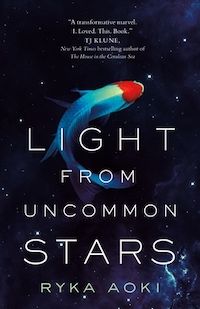 Light from Uncommon Stars by Ryka Aoki
It's a tale as old as time: musician longs for glory, demon offers fame for a price, musician makes a regretful decision. But Shizuka Satomi doesn't regret her decision to damn seven other souls in order to save herself, nor does she regret the fame it's brought her as a violin instructor. Her newest protegee might just change that, though. And as she grows increasingly close with a family of alien refugees running a donut shop — yes, you read that right — she begins to question whether loving someone means being willing to sacrifice yourself.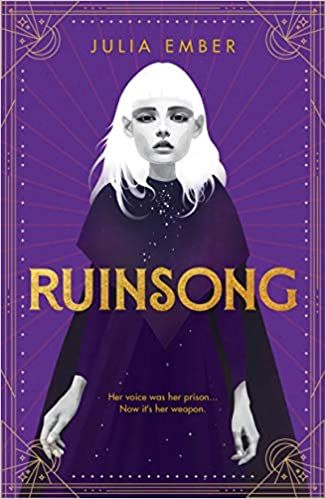 Ruinsong by Julia Ember
A ruthless queen in a land where music is magic uses the abilities of a powerful young mage to torture the nobility through grand performances. As the Queen's Principal Singer, Cadence has little choice in how her gifts are put to use. But when she's reunited with a childhood friend with ties to the underground rebellion, she must decide once and for all where her loyalties lie — with a vicious queen who would cut her vocal chords for dissent or with those who will risk everything for a better future.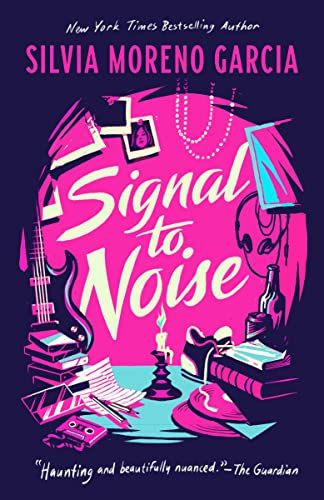 Signal to Noise by Silvia Moreno Garcia
A trio of outcast teens discover playing the right record can produce a bit of magic in the debut novel from the author of Mexican Gothic and The Daughter of Doctor Moreau. Meche, Sebastian, and Daniela stumble into their magic by accident, testing the limits of their abilities through small spells to make money and get revenge on abusers and bullies. But decades later, on her return to Mexico City, Meche is still not ready to let go of her grudge against the two friends she was once inseparable from. As she goes through the motions of her estranged father's funeral, she'll have to face the friends she thought she'd never see again and the choices that once tore them apart.
Note that this book includes quite a few instances of the F slur as well as homophobia / homophobic rhetoric being used to bully a straight male character. Read at your own discretion.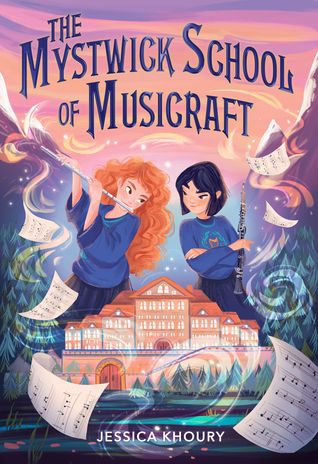 The Mystwick School of Musicraft by Jessica Khoury
At Mystwick School of Musicraft, students learn how to create magic through their music. After a bad audition, Amelia assumes her dreams of attending Mystwick are over for good. But the school agrees to allow her to attend for a trial period during which she will have another chance to prove her worth. Amelia is determined to succeed, even if it means pretending to be someone she's not. But with a mysterious storm brewing that even the school's maestros can't contain, Amelia will have to find the courage to be herself in time to save the school she loves.
The Kingdom of Back by Marie Lu
Nannerl Mozart has an incredible gift for music and a longing to be remembered forever for her art. But as a woman in 18th century Europe, she is expected to perform only until marriage. And composing is entirely forbidden to her. As the talent of her beloved younger brother, Wolfgang, begins to outshine her own, any hope of leaving a lasting legacy for herself seems lost. Then, a strange man from a magical world appears to her one day, offering to make her dreams come true. But his help comes at a terrible price.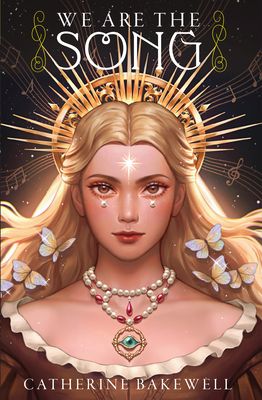 We Are the Song by Catherine Bakewell
Raised in a world where music is magic, 12-year-old Elissa's voice can sing miracles into existence. As a devotee of the Mother Goddess, she has been raised in seclusion and trained to use use her voice to heal wounds, prevent natural disasters, and even end wars. But not everyone would have Elissa use her powers for good. Sent to travel the land with a 17-year-old composer, Elissa begins to feel that not all the blessings she's tasked with singing are actually beneficial. Some, in fact, feel almost evil. Will she be able to stay true to her own voice and the goddess she loves even when those around her claim to be on the same side? And what does it mean to follow a religion being corrupted by others?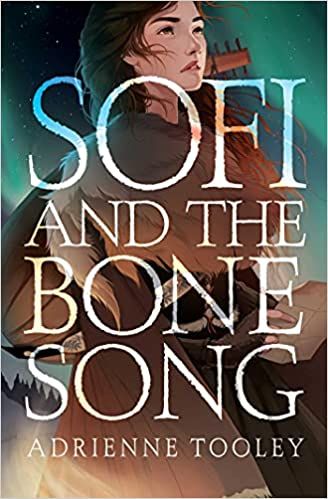 Sofi and the Bone Song by Adrienne Tooley
Using magic to manipulate music is strictly forbidden in kingdom of Aell, where music is the last untouched art. Hoping to follow in her father's footsteps as a Musik, one of the five musicians licensed to compose and perform original songs, Sofi has trained all her life for her audition day. But when another girl, Lara, bests her despite never having picked up a lute, Sofi is convinced she's used illegal magic to win over the judges. And Sofi sets out to prove it. But the more she gets to know Lara, the more she questions everything she thought she knew about music, magic, and the girl she believes stole her future.