Lists
15 Romances and the Earworms They'll Inspire
Have you ever come across a book cover or title and thought — well there goes my sanity?
I have to admit, almost anything can create an earworm for me, because I just have to see something that resembles a song title or lyric, and I'm done for. It could be the name of it, or a line, or even passing reference. (If it's a retelling with hints and nods to the original or one of those Disney Twisted Tales? I'm gone. No thoughts, just show tunes.) And honestly, I can't fault the authors for giving me a constant soundtrack. How could they know that a title they chose because it felt right, or simply for marketing purposes, would become my entire personality for a few days at a time?
There are certain people with certain types of brains who are more significantly affected by what we call "earworms" than others. Neurospicy folks in particular can be set off by just a hint of a song, which means book titles are a nice combination of matches and gasoline when it comes to that little spill under our caboose. But I won't let that stop me from collecting and enjoying books that will spark up a song every time I walk past my bookshelf. Or my coffee table. Or my car.
If you'd like to join in the torment fun, here are some awesome romances that will help you curate a lengthy mental soundtrack (and, of course, build your romance TBR).
…I'm so so sorry.
*heavy sigh* *cracks knuckles* *shadowboxes*
Okay. Here we go.
Before I Let Go by Kennedy Ryan
I have been singing Frankie Beverly since the day I heard the name of this book. It's fitting that this is not only a book about a divorced couple, but one who probably grew up listening to the corresponding song. Yasmen and Josiah divorced after a very hard period in their marriage involving a lost child (CW for reference to stillbirth). Now they're both mentally and emotionally in a better place. Maybe there's a chance for them.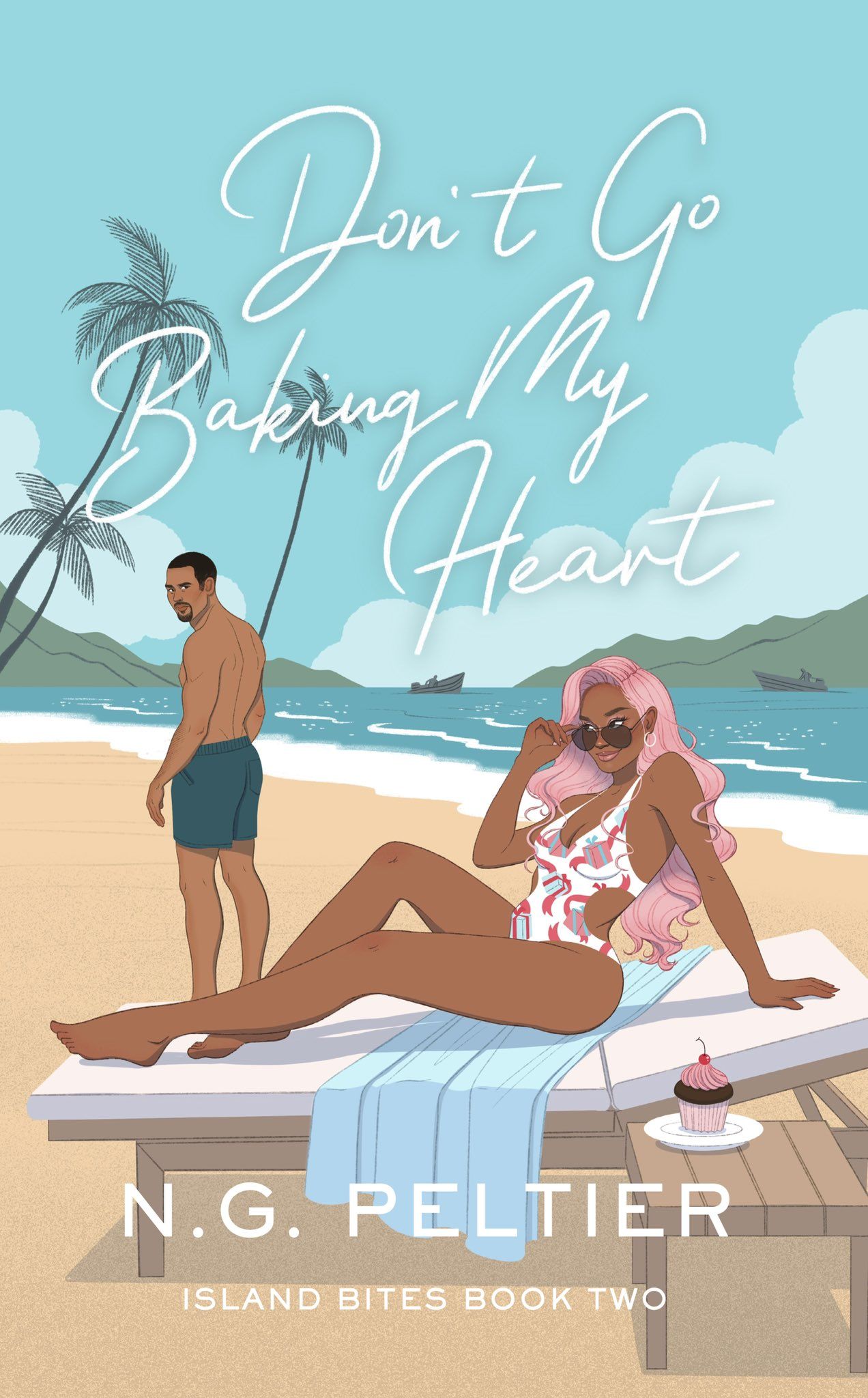 Don't Go Baking My Heart by N.G. Peltier
This one is a couple of letters off from the song that inspired it, but I dare you to try reading that title without singing it. And then for the rest of the book, you'll hum the song as you read about the staid, serious MMC who must go to the pink-haired, sunshine friend of a friend for help with baking for a workplace baking competition.
(Yes I realize this is not the original but this is the one I hear, okay.)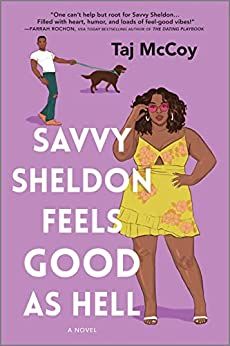 Savvy Sheldon Feels Good As Hell by Taj McCoy
Aren't you dancing to Lizzo already? Savvy might have been thrown into a tailspin after a bad breakup, but it sets her in the direction she's supposed to go in. She's ready to be better for herself, both as a person and a citizen of the world.
Night & Day by Lily Seabrooke
No matter what song might run through your head when you see this title, you know the romance is going to involve some serious pining. And also sexytimes. This particular longing is not only for the roommate these characters become early on in the novel, but the lives they could have if they would just be honest with themselves and everyone else. But yes. They were roommates. And also lesbians, Harold.
or alternatively
If I Don't Have You by Sareeta Domingo
What do you get when an Afro-Brazilian filmmaker and a British journalist keep getting thrown together on the circuit? Immediate fireworks, that's what. The Whitney Houston song plays through the stars in their eyes. Their connection is sudden and intense, and they're not sure where to go when their night together is over.
You'd think it was this one:
or maybe even this one, wrong lyrics and all:
…but really, it's this one: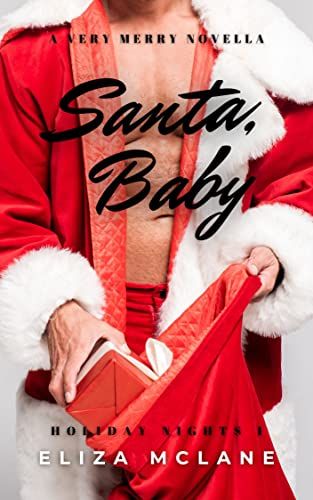 Santa, Baby by Eliza McLane
Santa's ready to trim somebody's tree tonight. Nick and Holly (LOL) are sort of friends. He's her brother's best friend, and Nick is practically part of the family. But there's a lot they don't know about each other, which comes to light when Nick shows up to a filming and discovers that not only is it a pornographic film set, but that Holly is its director! And is that snow outside their vaguely remote cabin? You know what that means!
Do I even need to link the song? Okay.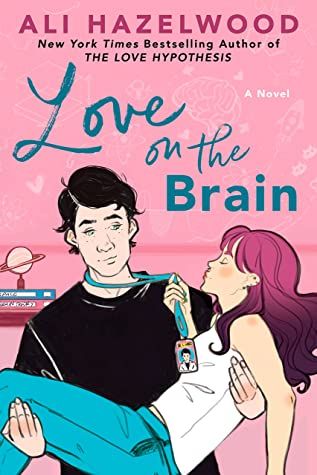 Love On the Brain by Ali Hazelwood
I'm already singing the hook to this song again.
Do you know what I love about this title? It's a pun! The two main characters, Bee and Levi, are neuroengineers! They work specifically with brains and don't get along and then they fall in love. When we start the story, Bee considers Levi her archnemesis, but then he just becomes a big ol 'softie, and an alliance is born.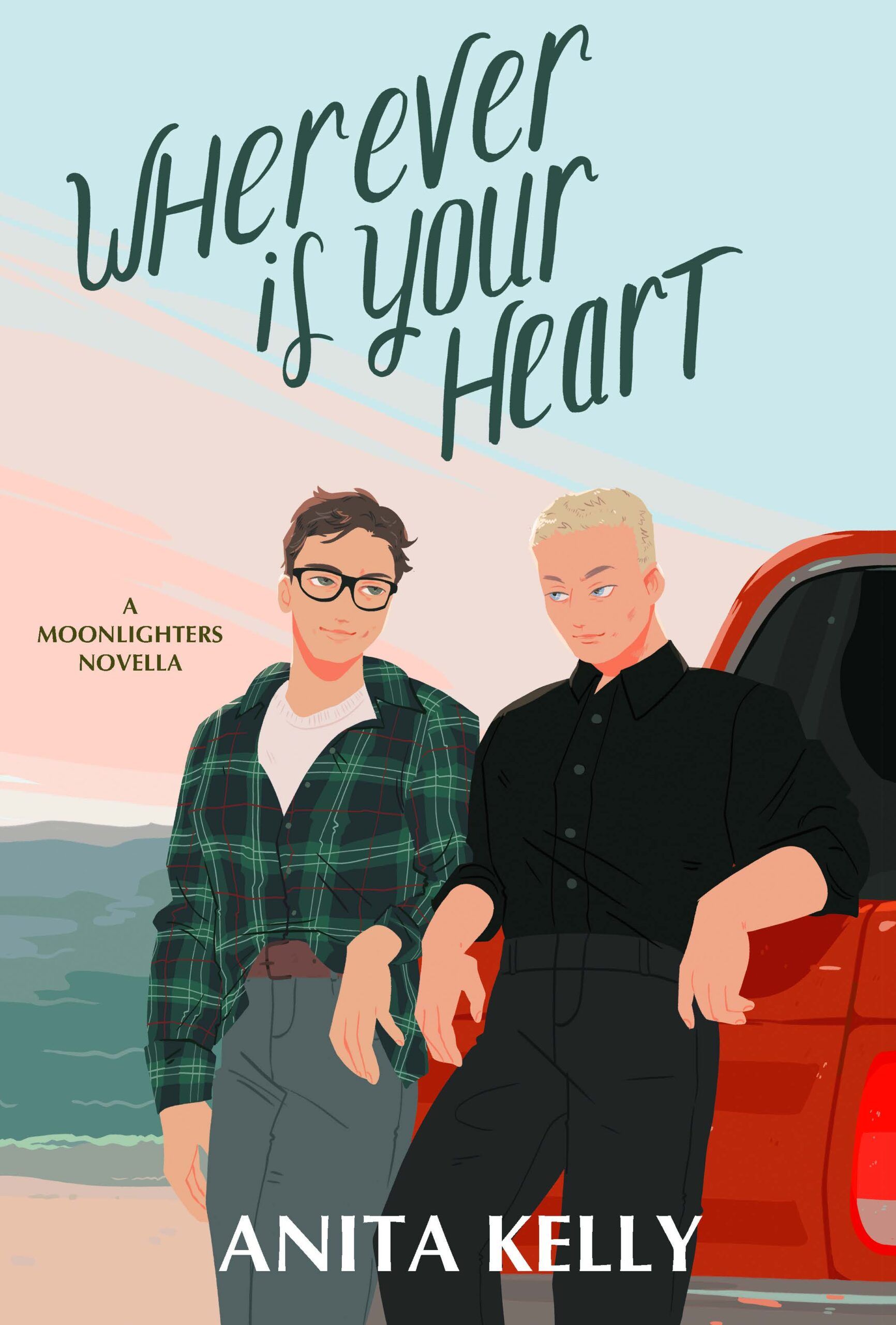 Wherever is Your Heart by Anita Kelly
I'm gonna admit. I didn't know this was a Brandi Carlisle song. Don't at me.
But that song is the perfect soundtrack to this darling novella, which features two older women who have been absolutely pining for each other for years and who have finally decided to make a move. One is a bartender who regularly scares customers, and the other is the trucker who makes certain to stop at Moonies whenever she comes through.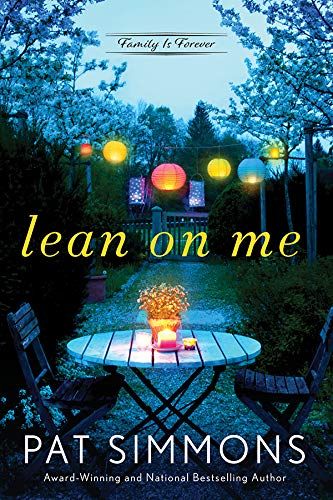 Lean On Me by Pat Simmons
Tabitha has recently moved back to St. Louis to help take care of her aunt, whose Alzheimers is slowly causing her memory to deteriorate. When her aunt wanders onto Marcus's property, he and Tabitha don't particularly hit it off. But repeated exposure can lead to lots of interesting things.
Bill Withers:
…or Kirk Franklin:
You decide.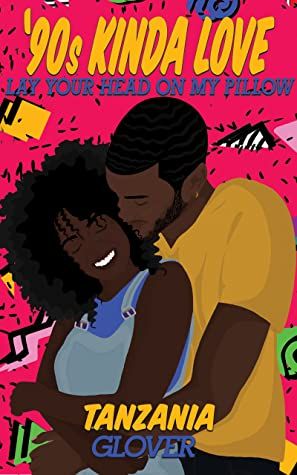 Lay Your Head On My Pillow by Tanzania Glover
A school counselor and the man who was hired to paint a new mural on the school hit it off and have some fun with paint. I honestly have no idea what else to tell you about this book. Unfortunately, the title also has the same number of syllables as "Put Your Head On My Shoulder," so I might also be singing that at random times.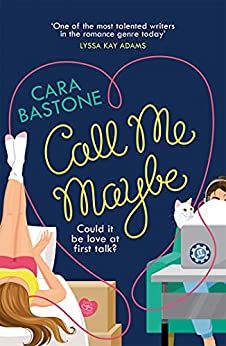 Call Me Maybe by Cara Bastone
I don't need to tell you how much I sang this song in the days after I listened to this audiobook. It was the first book I'd ever listened to that was performed more like an audio drama — two narrators going back and forth during a series of calls, instead of a single narrator or alternating chapters or sections. There are also the alternating chapters and sections, but they don't make the narrators do the other's voice. So that's nice. Because there are a lot of phone calls.
The Point of No Return by Devyn Sinclair
Even if you haven't read this book, the chemistry between Ramin Karimloo and Sierra Boggess in this video will drive you straight into the arms of this and a lot of other Phantom fanfiction.
So bear with me: there is a singer. Her name is Christine. And there are some gargoyles. Their names are not important at the moment. The key thing is that there are multiple monsters, living within the Paris Opera House, and they're all there to do wicked things to Christine.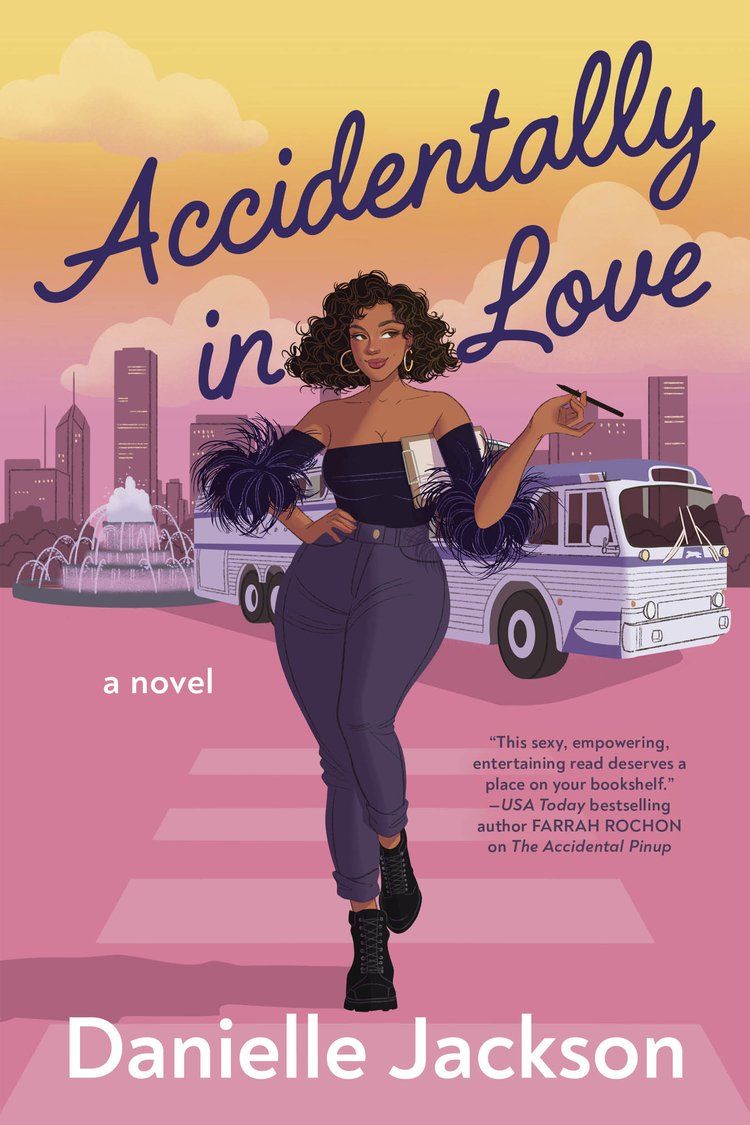 Accidentally In Love by Danielle Jackson (August 8)
Weirdly, I remembered that this was from a soundtrack from my youth, but for some reason thought it was 10 Things. Or maybe I was randomly singing it to the tune of "Fascinating New Thing"? We'll never know.
Sam and Reid are not friends, though they do know each other. Luckily for them, their paths rarely meet — until they keep running in the same circles thanks to Chicago's summer street festivals. Dive in for the culture of boudoir photography and restaurant life, stay for the repeated mental film reel of the Shrek 2 happy couple montage.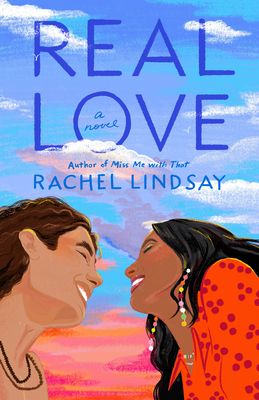 Real Love by Rachel Lindsay
Who besides The Bachelorette herself could be inspired to write a book inspired by the idea of searching for someone to set her heart free? Especially if she writes about what life might be like for the person who decided not to go on The Bachelor? Maya doesn't go on Real Love, but watching her friend go through the steps makes her wonder what her life might be.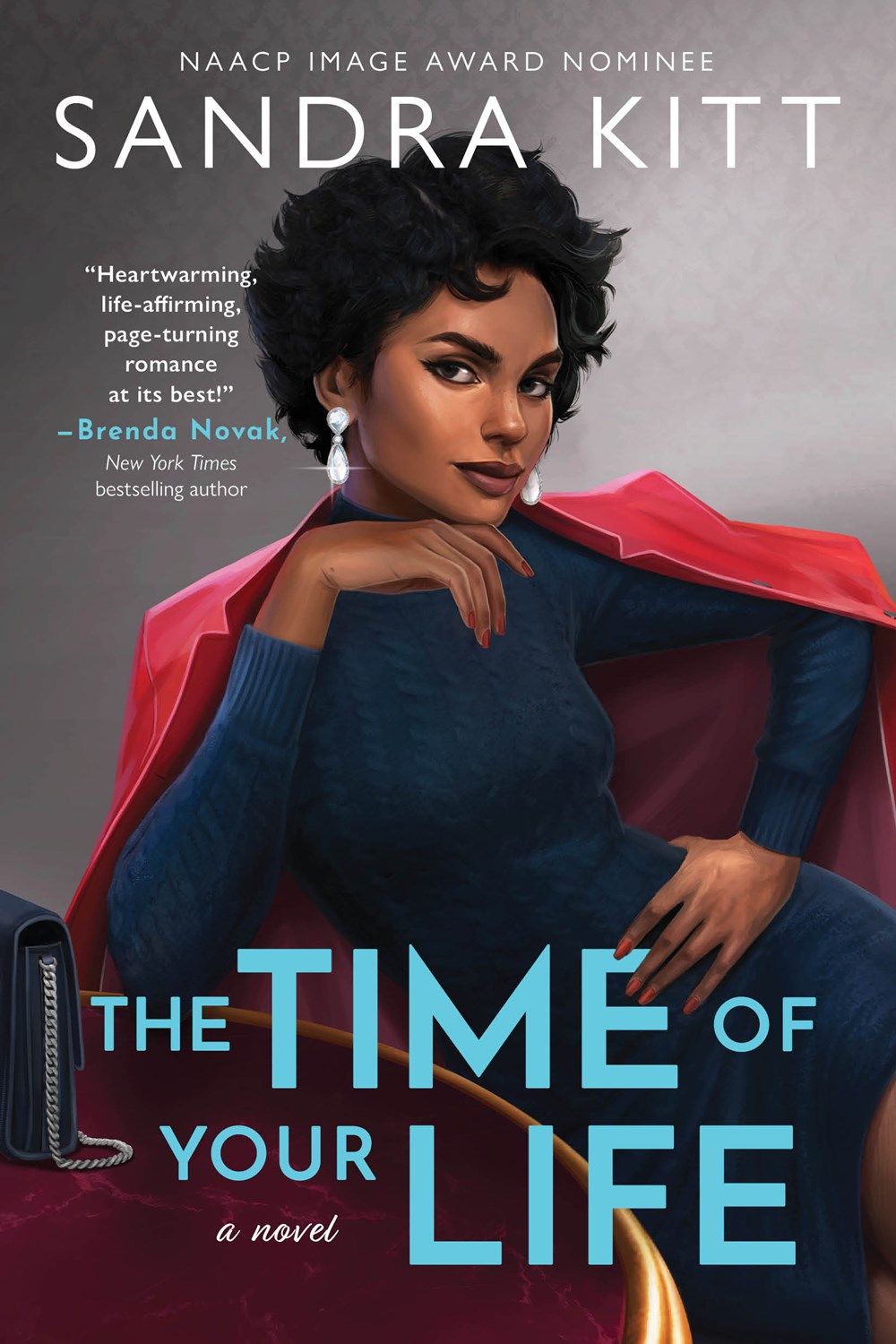 The Time Of Your Life by Sandra Kitt (April 11)
Sandra Kitt has been writing books for a very long time, and there are definitely some straight bangers in her catalog of book titles. In this one, we meet two people who receive a shared windfall — an inheritance that leaves a lot of people wondering why. The pair become friends, confidantes, and maybe something else as they navigate this new life.
My Youth Times Two:
or
---
Honorable Mention to You're a Mean One, Matthew Prince by Timothy Janovsky, Once Upon a December by Amy E. Reichert, One Night Only by Jayci Lee, and You Made a Fool of Death With Your Beauty by Akwaeke Emezi, which was inspired by Florence and the Machine's "Hunger." And there are a few older ones you can check out by diving into the rabbit hole of this Slow Jams list.
And finally, once again: I'm sorry. I'm so, so sorry.