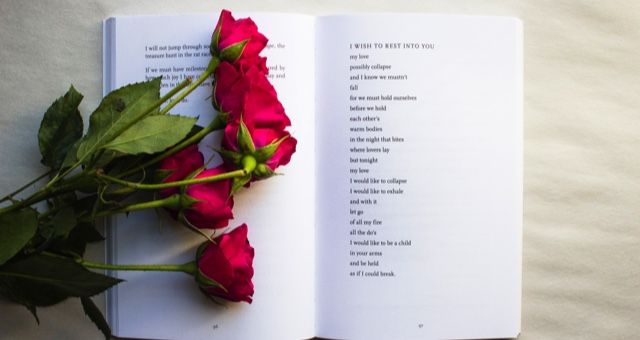 Horror
10 Creepy, Captivating Horror Poetry Collections
This list of horror poetry collections is sponsored by Forge Books.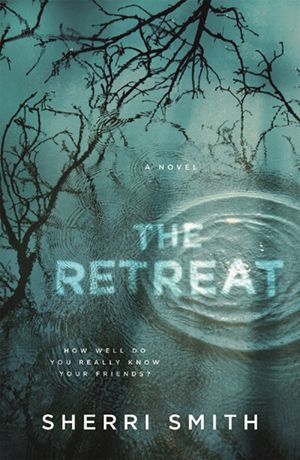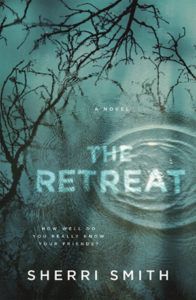 Four women. Four secrets. A weekend that will change them forever…if they survive. Each woman has come to the retreat for different reasons. Each has her secrets to hide. And at the end of this weekend only one will be left standing. Sherri Smith illuminates the dark side of the self-care and wellness industry in a thrilling ride of revenge perfect for fans of Liane Moriarty's Nine Perfect Strangers. The Retreat is a twisting, bone-chilling suspense that asks: how well do you really know your friends?
---
My relationship with poetry has always been a bit love/hate. For the longest time I had a few beloved Romantic poets, and a couple of Restoration and Renaissance favorites. But when it came to 20th and 21st century poetry I was basically a snob. It's weird. I don't get it. I don't want to get it. It's not pretty. Thankfully most of us grow out of that overly opinionated English undergrad phase, and I'm glad. Because if I had not learned to love modern poetry I would have missed out on a lot of incredible horror poetry.
You'll notice, as you work through this list and (hopefully) start pulling titles up on Goodreads, etc., to add to your TBR, that most if not all of these collections (and that one anthology I snuck in there) are from indie horror presses. In particular Raw Dog Screaming Press. They're not paying me, I promise, but they are producing some excellent horror poetry. So while stacking the proverbial deck with their collections was not intentional, I definitely don't regret it, and neither will you. Indie horror presses are putting out some of the most incredible, experimental horror in the genre right now.
Horror Poetry Collections
Satan's Sweethearts by Marge Simon
This collection shot right up my buy list, so it's going at the top of this list as well. Marge Simon is something of a legend in speculative fiction poetry. Along with being the author or co-author of over a dozen collections, Simon has also contributed her work to numerous anthologies of poetry and/or horror fiction. She's a three time Bram Stoker Award winner for her poetry, and she has been the inspiration for a whole generation of horror poets who have followed after her. Satan's Sweethearts, co-authored with Mary Turzillo, is about the villainesses of history; the Bonnie Parkers and Lizzie Bordens of the world. It's a macabre subject for a truly macabre collection.
A Collection of Nightmares by Christina Sng
First of all, I love the cover of this collection. It is drop dead gorgeous, and a stunning autumnal addition to your bookshelves. As you'll notice with many of the collections on this list, Sng's A Collection of Nightmares embraced the tendency of poetry to invite readers into a deeper examination of their world. The difference between poetry and horror poetry is that it's less of an invite and more of a forced kidnapping. At 92 pages it's a short collection, but if you're looking for another book to fill out your Halloween reading roster, make it this one. A Collection of Nightmares will deliver all its title promises: a black dreamscape of your darkest fears.
Mourning Jewelry by Stephanie M. Wytovich
Many people are familiar with the Victorian tradition of Mourning Jewelry, in which a person's ashes, a lock of their hair, or a photo of their corpse are incorporated into some piece of jewelry (a brooch, a necklace, a ring, etc.) worn by their mourning loved ones. It's a fascinating (albeit creepy) tradition that Wytovich spins in to a stunning collection of horror poetry. Mourning Jewelry is an examination of grief, the ways we mourn, and the ways in which our grief can become sickness and our mourning obsession.
Choking Back the Devil by Donna Lynch
I have seen so many positive reviews of Donna Lynch's newest poetry collection, Choking Back the Devil. So far on this list we've had historical villainesses, mourning jewelry, existential terrors, and vivid nightmares. To this poetic brew Lynch adds a collection of ghosts, curses, urban legends, and witchcraft. One of Lynch's literary specialties is apparently flinch-worthy body horror, and as the synopsis promises ripping knives and suture-based demon deals (I love it. It's going to make my whole body cringe, but I already love it.), I'd say that Choking Back the Devil will be no exception to the rule.
I Am Not Your Final Girl by Claire C. Holland
This horror lover's retro cover dream collection actually came to me as part of my very first Night Worms subscription box (if you are horror fiction fan and you haven't checked out the Night Worms subscription service, you definitely should!) which was final girl themed. Clare C. Holland's collection celebrates all those final girls of horror history as they fight their way past the monsters to the end credits. I love this collection. All your favorite heroines are here, from Laurie Strode to Ellen Ripley, Rosemary Woodhouse to Thomasin of The Witch, populating Holland's collection as she reclaims their stories in the aftermath of a world that makes final girls of us all.
The Devil's Dreamland: Poetry Inspired by H.H. Holmes by Sara Tantlinger
Sara Tantlinger has a positively fiendish mind for horror, in both her poetry and her prose. Unsurprising, then, that she was able to take the nightmare that is the true story of H.H. Holmes and spin it into a collection that ultimately won the 2018 Bram Stoker Award for Superior Achievement in Poetry. Combining fact and legend with a deft hand Tantlinger has created a work both factual and fantastic. One which invites us all, true crime aficionados and novices alike, into one of the darkest corners of American history. Into The Devil's Dreamland.
Poems of My Night by Cynthia Pelayo
I have to admit, I'm kind of in love with Cynthia Pelayo's work. I adore her short fiction collection Lotería, based on Latin American folklore, and have been meaning to read her poetry collection as well. Whether she's writing short fiction, poetry, or YA horror novels, Pelayon has an incredible felicity for creating haunting imagery and memorable prose (well, verse, in this case). Centered around themes of insomnia, death, and blindness, Poems of My Night—which was inspired by and written as a response to Jorge Luis Borges's Poems of the Night—invites readers into a examination of the unseen edges of human existence and all the things we fear, and should fear, in the dark night.
On Quiet Nights by Till Lindemann
Till Lindemann was perhaps best known as the frontman of the metal band Rammstein before breaking out as a poet with his debut collection Messer. His second collection, On Quiet Nights, was originally published as In Stillen Nächten: Gedichte in his native Germany, before being translated for Raw Dog Screaming Press by Ehren Fordyce. Described as a "collage of blunt sexuality, masochistic, and sometimes sadistic recollections of love, reflection, and self-exploration," On Quiet Nights is a stunning, disturbing English debut that asks readers to confront all the existential questions we are most afraid to have answered.
Poems from the Attic by Morgan Nikola-Wren
So maybe this collection is more Gothic than straight horror, but it's beautiful and eerie and definitely belongs on this list. In fact all of Nikola-Wren's work has a reputation for being dark and memorable. Poems from the Attic is a compilation of forgotten or discarded poems that Wren has pulled into a collection that truly celebrates the strange things we find tucked away in the attics of our lives (be they figurative or literal). As an added touch, Wren's poems are complimented by Gothically gorgeous artwork, making this collection a graphic, compelling edition to any library.
Horror Poetry Anthologies
Undead: A Poetry Anthology of Ghosts and Ghouls edited by Bianca Lynne Spriggs and Katerina Stoykova
I was determined to get a little anthology love on this list, and I struck gold with Undead. (I struck flesh? Putrefaction? I struck Mummy.) Ghost, ghouls, vampires, and the living dead: all your favorite undead figures of legend, myth, and folklore grace the pages of this collection from Apex Book Company. With poetry from dozens of talented contributors, including several poets of color, if you're on the fence about horror poetry this might be a good place to start. Anthologies of any kind are perfect for exploring new literary arenas and identifying new authors to love.
Hand to heart, I really tried to find more horror poetry anthologies to go on this list. There are some amazing horror anthologies out there with poetry in them, and even some that are half poetry, but the only all poetry anthology I was able to find was Undead. Which is a fantastic collection to be sure! But if you know of a horror poetry anthology I missed definitely tweet me at @jthebookworm.
---
For more dark poetry as we head into this darkest of season, make sure you check out these posts on the spooky poetry of Christina Rossetti or Edgar Allan Poe. And since nobody nails the "making this mundane thing creepy" aesthetic like the Victorians, don't forget this post of 22 Victorian poems about love, magic, and death.
Or head over and check out our entire Poetry Archive!