Horror
4 Chilling Reads Featuring Classic Urban Legends and Ghost Stories
This list of books about urban legends and ghost stories is sponsored by Forge Books.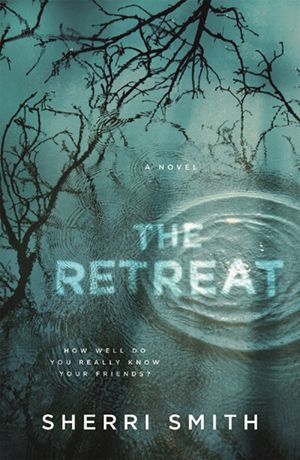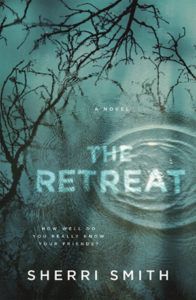 Four women. Four secrets. A weekend that will change them forever…if they survive. Each woman has come to the retreat for different reasons. Each has her secrets to hide. And at the end of this weekend only one will be left standing. Sherri Smith illuminates the dark side of the self-care and wellness industry in a thrilling ride of revenge perfect for fans of Liane Moriarty's Nine Perfect Strangers. The Retreat is a twisting, bone-chilling suspense that asks: how well do you really know your friends?
---
I love a good urban legend. Growing up, I bought all—and I do mean all—of the spooky ghost story anthologies at the Scholastic Book Fair. Bless my parents for not only letting me buy everything I wanted but also not questioning my reading choices. Thanks, Mom and Dad!
While my general fondness for all things horror never faded, my forays into the paranormal shifted to the back burner when I finished college, started my first job, and stumbled into adulthood. It wasn't until my early 30s that I discovered the world of creepypastas, NoSleep, and Let's Not Meet. My love for scary stories was immediately reignited.
But after a few years of wading through those stories and watching them come to life on both the big screen (Slenderman) and on television (Candle Cove), I found myself yearning for the classics again.
"The Husband Stitch" by Carmen Maria Machado
Included in Machado's debut collection Her Body and Other Parties, I first heard this story via fantasy fiction podcast PodCastle. It blew my mind. I had no idea what to expect when the episode started and then to experience the dawning realization the protagonist was the girl from "The Girl with the Green Ribbon"? Amazing. This short story inspired this list, because it made me wonder if new takes on other urban legends and classic ghost stories existed.
Mary: The Summoning by Hillary Monahan
I don't know if Bloody Mary is still a thing today but wow, the obsession in my middle school. I can't tell you how many times my friends and I would try to summon the ghost in our school's various bathrooms. It never worked, and that's probably for the best. My friends and I freaked each other out enough without any supernatural help. Fairly sure we wouldn't have been able to handle any of what happens in this book, in which a Bloody Mary summoning is successful. Multiple times, no less! That said, if we accidentally made some bathrooms haunted due to our ridiculous antics, I would like to extend a belated apology.
Light as a Feather by Zoe Aarsen
Looking back on it, the young girls of my generation really loved the paranormal. "Light as a Feather, Stiff as a Board" was a staple of every sleepover I attended. I ended up being the one picked to be lifted. The life of a petite, underweight girl. Unlike our attempts to summon Bloody Mary, our tries worked a couple times. Looking back, I'm still not sure how or why they worked. In this novel, a group of girls play the game and then start dying off, one by one.
The Girl from the Well by Rin Chupeco
When people think of girls climbing out of wells, they probably think of Sadako from The Ring (Samara in the U.S. film adaptation). The Ring catapulted me into the world of Japanese horror and its classic ghost stories and urban legends. Heard of "Hide and Seek Alone"? Look it up. The Ring features its own original urban legend, involving a cursed videotape that causes anyone who views it to die after seven days. What many people may not know is that the girl from the well is based on a classic Japanese ghost story. The original girl in the well, Okiku, was a servant killed by her samurai master when she refused to become his lover. He threw her corpse a well. The injustice led her to become a vengeful ghost. And honestly, who can blame her? Chupeco's debut novel draws upon that original story.
---
All this nostalgia makes me want more. Are there reads based on urban legends like "Humans Can Lick Too" or the closely related "Aren't You Glad You Didn't Turn On the Light?" What about black-eyed kids? I was so obsessed with BEKs in college. All I can hope for is that as creepypastas become our modern urban legends, we don't forget the classics. After all, don't you love a good Vanishing Hitchhiker story?