#

Poetry

Whether you're a lifelong poetry reader or are looking for your first collection to pick up, we've got something for you! Our writers cover new poetry, the best poetry for every reader, and more.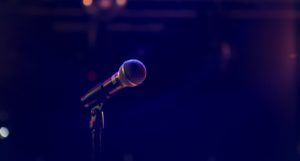 14 Gorgeous Poems Written and Performed By Poets of Color
July 9, 2020
Gorgeous poems written and performed with passion by poets of color - beautiful lines coming together with the intend to make you understand.