#

Poetry

Whether you're a lifelong poetry reader or are looking for your first collection to pick up, we've got something for you! Our writers cover new poetry, the best poetry for every reader, and more.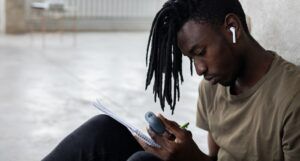 The Best New Poets You May Not Have Heard Of
July 26, 2021
Have you had enough of the same old poems from dead white poets? Here are some best new poets, majority non-white, you may have missed.