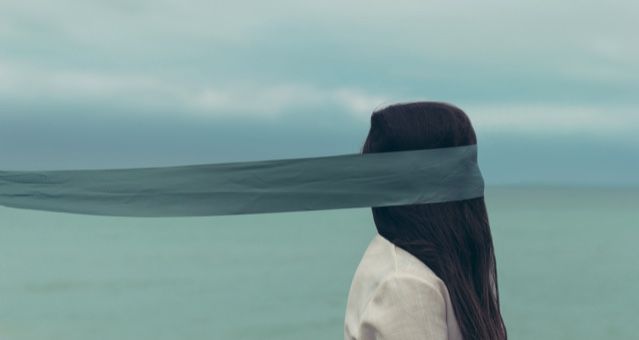 Fiction
8 Eerie Reads From the Literary Fiction Shelves
This list of eerie literary fiction is sponsored by Nightfire.
Come Join Us by the Fire… Free exclusive horror audio shorts—experience hair-raising horror with new stories from Nightfire! Prepare your ears for a world of ghosts, zombies, serial killers, and many more dark characters. Nightfire has harnessed the talents of your favorite masters of horror including China Miéville, Chuck Wendig, Carmen Maria Machado, and more to bring you 35 terrifying tales you're sure to enjoy. You can download the entire anthology of 35 stories, or pick and choose your favorites to download individually. Available now via the Google Play Books app.
---
Fall is a great season for reading, full stop, and a well-written, eerie fiction novel will leave you unsettled and scared—i.e. properly in the Halloween spirit. I'm not personally into genre fiction, so my scary seasonal books fall outside traditional horror or mystery formats.
This is the best time of year to huddle away with a really spooky novel: the cozier clothes, the rainier days that turn into early nights…oh, and carbs. Lovely, sleep-inducing carbs. It just makes me want to curl up under a poofy blanket and read until I pass out in a gentle slumber.
Here are my Halloween-inspired fiction suggestions, a list of eight eerie novels that do a gorgeous job of building a haunting atmosphere. If you want my Halloween kid lit suggestions, see those here.
The Saturday Night Ghost Club by Craig Davidson
This novel is sort of like if Stand By Me was set on the Canadian side of Niagara Falls, a coming-of-age story that is both spooky and a bit sad. When Jake Baker was 12, he spent a lot of time alone; that summer he made his first real friends in siblings Billy and Dove. Billy would become Jake's lifelong friend after their various battles against boredom and bullies. Jake is especially invested in late-night escapades with his Uncle Calvin, a ghost-obsessed loner.
Things We Lost in the Fire: Stories by Mariana Enriquez, translated by Megan McDowell
When literature refers to the concept of the grotesque, it is a focus on ways that our bodies can be twisted and exaggerated. According to The Masters Review, think of it as "the familiar distorted" (what is more familiar to us than our own forms, after all?). This collection definitely falls into the grotesque and is violent and disturbing, so I wouldn't recommend it for people with weak stomachs or too-tender hearts. But this isn't gore devoid of meaning; set in Argentina, Enriquez is showcasing a place still evolving out from underneath a harsh dictatorship.
Dark Tales by Shirley Jackson
There is an interesting bounce to Jackson's writing, an unsettling perkiness that changes as you go. Often, characters start the stories cheery and dignified, and the reader begins to feel unsettled through the details of the character's experiences. Her stories are reminders that evil can creep out of the most mundane of moments— see the spectacularly nasty "What a Thought", for example, where a dull evening at home begets a wife's murderous fantasies.
Her Body and Other Parties: Stories by Carmen Maria Machado
Do you remember that childhood horror story about the girl who always wore a green ribbon around her neck? Personally, I have never forgotten it. It comes to me sometimes, just when I'm daydreaming, and I think about how that was a real story that I read as a child. Crazy. Machado has written her own version of that horrifying childhood tale, and it does not disappoint. These stories are commentary on the brutalities often inflicted against women's bodies, a feminist read that will stay with you.
White is for Witching by Helen Oyeyemi
Mira has an unusual eating disorder: pica, which is when someone eats non-food items. Let me begin this description with the most fairytale-esque sentence I will ever write: Mira lives with her twin brother and widowed father across the street from a cemetery in a home that is most certainly haunted. (Sometimes, it even narrates the story.) This coming-of-age novel mixes the supernatural with historical and cultural commentary, and Oyeyemi is a fantastic and devastating author.
The Hole by Hye-yŏng P'yŏn
This psychological thriller was a best seller in South Korea, and with P'yŏn's masterful storytelling, it's easy to see why. After a terrible car accident that kills his wife, Oghi awakens paralyzed and mute. He moves in with his devastated mother-in-law who neglects and abuses him. As Oghi wallows in his grief and memories, the mother-in-law is digging up her daughter's beloved garden.
Swamplandia! By Karen Russell
Swamplandia! was once the premiere attraction of the Florida Everglades, thanks to the Bigtrees, a family of alligator wrestlers. After their mother dies and their father disappears, Ava, Ossie, and Kiwi struggle to keep the family business afloat. Until Kiwi defects to their main competition and Ossie falls in love with a maybe-ghost. Ava has to find a way to bring the family back together, and to care for their many performing gators. This book will be satisfying for fans of Katherine Dunn's Geek Love, as it focuses on a strange family and their even stranger business. Not an easy read at times, but always an engaging, whimsical one.
Fever Dream by Samanta Schweblin, translated from the Spanish by Megan McDowell
I don't entirely understand this book, but I'm not mad about it. Told through dialogue, the events unfold in meandering, hallucinatory prose. Amanda is a young mother on her deathbed and sitting with her is Daniel, a child she barely knows. We don't know why she is dying or Daniel's connection, only that he is trying to help her figure it out.
---
Turn on all your lights and get ready to want company after these creepy, eerie reads. Maybe just in time to throw on a costume and to head out to a Halloween party. Happy Halloween!