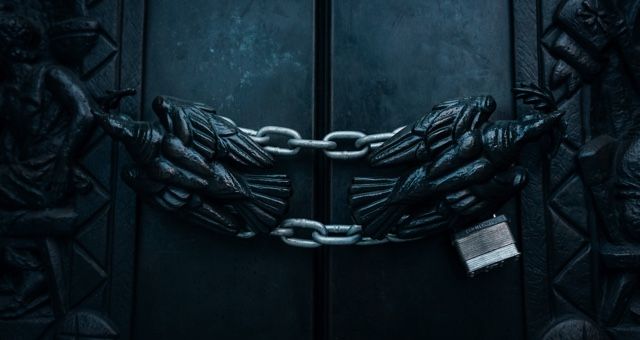 Horror
New Masters of Horror: Off the Primrose Path
This list of new masters of horror is sponsored by Tor Teen.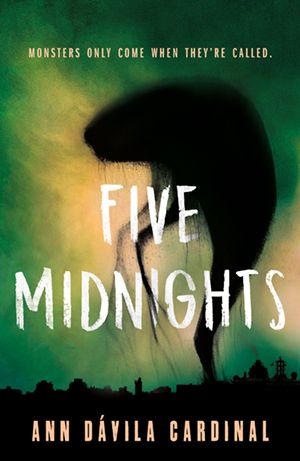 Five friends cursed. Five deadly fates. Five nights of retribución. If Lupe Dávila and Javier Utierre can survive each other's company, together they can solve a series of grisly murders sweeping through Puerto Rico. But the clues lead them out of the real world and into the realm of myths and legends. And if they want to catch the killer, they'll have to step into the shadows to see what's lurking there—murderer or monster?
---
Sure, Stephen King was instrumental in making horror mainstream, his writing is ubiquitous and iconic and ongoing, and plenty of readers love his writing both for what it is and its nostalgia, too…but oranges are not the only fruit, people. What I'm writing here is a list of horror book authors to rival King's crown. Even though many of them are on their way to the top, not there already, hopefully you'll find a few more horror books to read even after the spike of Halloween.
If you're looking for new authors to dive into, and not just your obvious horror book authors whom everyone loves like Shirley Jackson and Octavia Butler, veer off the primrose path into these reads…which will soon be more famous than they are already.
Grady Hendrix books
Though you may have heard of the film he helped write, Satanic Panic, Grady Hendrix books are about to change the expectations of horror stories. One really fun aspect of his books is that the form imitates the content. His book Horrorstör is set in an off-brand IKEA, and the book LOOKS like an IKEA catalogue—seriously, several friends have picked the book up off my coffee table and said, "Oh, I thought…" and politely flipped through it before either becoming deeply engrossed or very off-put. Similarly, We Sold Our Souls has a cover imitative of the magazine Rolling Stone, with the protagonist and her guitar posing like a rock star. My favorite of his novels, My Best Friend's Exorcism, looks like a yearbook from the late 1980s.
There are several things that make this author's writing stand out: he has many women characters and protagonists. This is a nice change among horror book authors. They are all also very full characters, regardless of gender, and they belong in their settings, which are as fully-fleshed as the characters themselves. (Like, you have to BE metal to write metal. You have to KNOW customer service to write from inside a big box retail store.) Also, the writing doesn't get in the way of the story—they're all "page turners," meaning that you'll sit down with the book and look up and BOOM it's 4 AM…hope you didn't sell your soul in the mean time!
Bonus: Among these Grady Hendrix books comes a new novel this spring. The Southern Book Club's Guide to Slaying Vampires, I feel, is definitely going to hold court with his other novels, and I can't wait for it. It's coming out in April of 2020, but ya girl has already preordered it, and you can, too.
Carmen Maria Machado Memoir and Fiction
Ooo, girl, if you don't know about the short story from Carmen Maria Machado, "The Husband Stitch," you are in for a devilish treat. That story, which is one of my favorite pieces of writing of all horror book authors, bases itself around urban legends, namely The Girl with the Green Ribbon. That piece, "Inventory," and "Especially Heinous" are some of the most renown in her debut collection, Her Body and Other Parties. You heard me right: that's her DEBUT. (Like, what am I doing with MY life, right?)
But don't miss out on her edit of Joseph Sheridan Le Fanu's O.G. vampire novella, Carmilla, either. This retelling—they call it an edit, but it's essentially a retelling that makes the book about Lesbians, which no one would admit was about lesbians, sooo much richer. There's even a footnote stating outright: This is an orgasm. Even if you've read Carmilla before, this edition will be a new experience for you for sure. What's so great about these texts—well, it's not the only thing that's so great, of course—is that they take old stories and explain them from women's perspectives. Or, they are completely new stories.
Carmen Maria Machado's memoir, In the Dream House, releases in just a few days as well: through literary motifs and tropes, she tells the autobiographical story of her abusive lesbian relationship. This book is important, and it not only ties horror with nonfiction, but it also portrays the realities of this relationship dynamic in a way I've never seen before.
Samanta Schweblin Books
Welp. To be honest, I finished Fever Dream by Samanta Schweblin in under 24 hours not because I LIKED IT, although I did, but because I couldn't stand not knowing what was happening! I felt like, well if I have some closure, maybe this will not be so unsettling. Wrong. This novel reads exactly as it sounds—talking about form that imitates content! Schweblin and her translator Megan McDowell run the syntax such that although we understand what is happening in the moment of the story, its context consistently changes. It keeps the reader on their toes, constantly trying to put the pieces of the narrative together for some comfort…but like Gabe, the most loathed character on The Office, said, "Sometimes even narrative is comforting."
Her book of short stories, Mouthful of Birds, falls in with surrealist horror writing. The stories are short and unsettling, each a fresh hell of their own. The titular story explores what strains and proves a parent's love as a sickly daughter eats live birds.
Plus, a novel forthcoming in English translation this spring, Little Eyes, adds to the list of Samanta Schweblin books that puts her at the top of the list of masterful new horror book authors. It's slated to be a science fiction horror work in which explores the "collision of technology and play," in which kentukis, little stuffed mechanical toys, watch the inside of others' homes. Characters can even play as the kentuki, voyeuristically watching the inside of strangers' homes. It's sure to be as unsettling as her already released books.
Paul Tremblay Books
Paul Tremblay is not exactly a newcomer to the scene of horror book authors, but he deserves to be on any list involving them. His summer-released collection of short stories, Growing Things is a thick work detailing all manners of horror. At the very least, they are weird and unsettling, like the titular story in which some sort of plant overgrows the earth to the point of apocalypse, and reveals to its protagonist a familial horror. Many of the stories combine two forms of threat for a new kind of terror, like when monsters take over the American South at the same time as a meth-addicted mother kidnaps the child that DFCS formerly seized from her care. There's one that evokes a similar folk horror as the Netflix film The Ritual, which is delightfully terrifying. Or, my personal favorite, "Our Town's Monster," in which a town blithely ignores (and sometimes celebrates) the creature in its swamp.
The list of Paul Tremblay books is not limited to this one, though: in fact, his list is fairly extensive. His novel A Head Full of Ghosts follows the sisters in the short story "Growing Things" as Marjorie's mental illness becomes the subject of a reality television show. His Bram Stoker award–winning novel The Cabin at the End of the Woods features a gay couple and their adopted daughter on vacation to a cabin in New Hampshire. Four strangers break in and explain that they will have to sacrifice one member of their family in order to prevent the coming apocalypse. All around, Paul Tremblay books are pretty horrific stuff.
---
Those are the big four AWESOME new horror book authors. If you need more recommendations (especially for women authors), you should check out the new book Monster, She Wrote by Lisa Kroger and Melanie Anderson, too.
And if you, like me, do not limit your intake of horror media to Halloween (Halloween is really just the culmination, right? THE NIGHT IS DARK AND FULL OF TERRORS YEAR ROUND, right?), then you should absolutely sign up for The Fright Stuff. It's a weekly newsletter in which I detail all the latest and greatest hells on behalf of Book Riot…and our survival instinct.
And of COURSE, let me know of any great new horror book authors whom I missed!