Critical Linking: December 9th, 2014
"I have always imagined that Paradise will be a kind of library," wrote Jorge Luis Borges. It's a lovely thought, particularly as it suggests that those of us who give and receive books as gifts are actually exchanging slices of heaven. In that spirit, here are the 10 nonfiction titles that the Monitor's book critics found the most celestial in 2014.
I've read quite a bit of non-fiction, and still missed most of these 10 best non-fiction titles of 2014 picks. Guess I have some reading to do.
____________________
Philanthropist Bill Gates recommends five favorite books he read this year.
There is one novel in Gates' pile, and I could have had 500 guesses and not guessed it.
____________________
Hachette Book Group will soon begin selling books directly within Twitter, thanks to a new partnership. Technology provider Gumroad is facilitating the publisher with the tools to sell items natively without leaving the social network.
Begining on December 11, the publisher will be selling print books by Amanda Palmer, Chris Hadfield and The Onion on Twitter. These items will be available for sale for a specific time period and in limited quantities. They will come with an exclusive bonus item. Readers can find these items listed for sale within the authors' tweets, where promotional buy buttons will appear.
This. Could. Work.
____________________
Here's your chance to nominate your favorite 2014 novel for consideration as a tournament contender—as well as apply to be our 2015 ToB reader judge. One vote and/or entry per person. Deadline for both is midnight Eastern Time this Friday, Dec. 12, 2014. Thanks!
The Rooster Crows Again!
____________________
We run a pretty sweet little bookish Instagram account, if we do say so ourselves (and we do). Come check it out.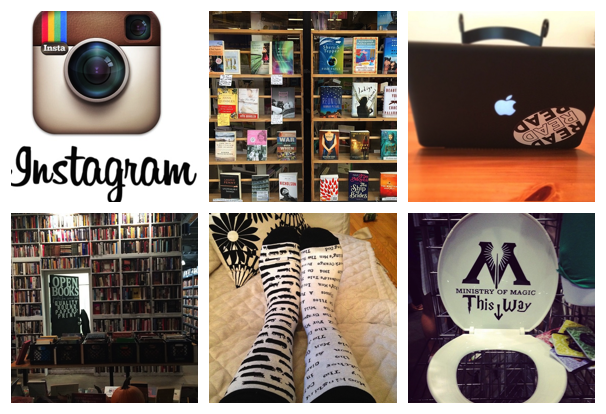 By signing up you agree to our Terms of Service
You could win a six-month subscription to an amazing Romance box!
Go here to enter for a chance to win
, or just click the image below: