Critical Linking: October 15th, 2014
And while some who proudly wear the badge of "grammar Nazi" or "grammar police" see themselves as defenders of the language, they're not really enforcing grammatical rules; they're reinforcing personal peeve.
Yea, those of us who love language could definitely bring it down a notch, especially about these grammar mistakes that….really aren't grammar mistakes.
____________________
Unconfirmed rumors began circulating over the weekend that China's media regulator has banned the publication and sale of books by some mainland, Hong Kong and Taiwanese authors known to be critical of China. Booklovers responded by going online to castigate regulators, and at least one retailer moved to take advantage of the publicity by running a promotion on the supposedly soon-to-be-scarce books.
No one is surprised by this, right?
____________________
Today, new research from Mintel finds that one in four (26%) consumers who have bought an e-book in the past year say that they read more than they used to because e-books cost less than paperbacks, rising to as many as four in ten (38%) 16-24 year old-book owners.
This study in the UK seems like pretty good news, no?
____________________
Did you know that Book Riot has a YouTube channel? We do. It's new and we are having fun with it. Check it out here.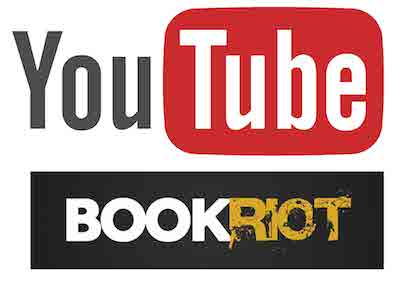 Sign up for "This Week in Books" and stay up to date with the most interesting news in the world of books and reading!
Up to 80% off books 
you actually want to read
.