Critical Linking: October 6th, 2014
Quiz: What book should you read next?
I like little modules like this as a way of finding out about new books.
____________________
In some Times stories, the Amazon position is summarized in a few sentences, and then it's back to the opposition's fears and anger.
The New York Times is saying its own coverage is skewed against Amazon.
____________________
The challenges of fixed prices on books make it ever harder to afford, attract, and retain employees in a city that (rightly) has one of the highest minimum wages in the country and numerous other mandated benefits, from commuter checks to health insurance. Every other business in San Francisco can raise its prices accordingly, but with prices on the book jackets, we can't.
Wait, is this a bookstore asking to be able to raise prices?
____________________
Did you know that Book Riot has a YouTube channel? We do. It's new and we are having fun with it. Check it out here.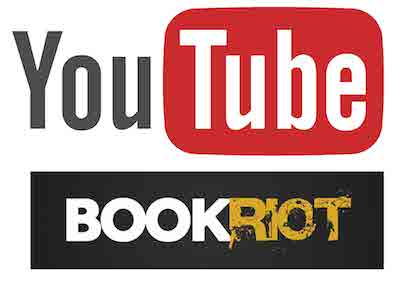 Sign up for "Today in Books" and stay up to date with the most interesting news in the world of books and reading!
Here it is, our biggest giveaway ever:
a $500 Barnes & Noble shopping spree
. Go
here to enter
, or just click the image below. Open to entries until Nov 20th, 2017.