Buy, Borrow, Bypass: Goddesses of Food Edition
Contrary to what TIME would like you to think, there are some  tons of very talented female chefs, reviews, and restaurant managers, out there. While David Chang is an interesting guy (and knows the literary value of the word "fuck"), frankly, I'm kind of tired of reading about him. So, Rioters, I present to you some lady-chef-centric reads, and my two cents on each.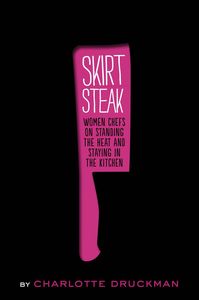 Skirt Steak: Women Chefs on Standing the Heat and Staying in the Kitchen by Charlotte Druckman: This is the ultimate antidote to the "Gods of Food" article. Druckman talks to both the female giants and hot-shot up-and-comers of American cuisine (like Alice Waters, Lydia Shire, Christina Tosi, and Stephanie Izard) while delving into the inherent sexism that pervades the restaurant industry–from women who can't get loans to open new restaurants, to pastry "dungeons," where women are pushed, and face a lack of recognition even if they do spectacularly well.
Verdict: Borrow.The only caveat that I have with this book is that you have to like Druckman in addition to what she's writing about–the prose is sometimes chatty, which you're going to either love or find grating.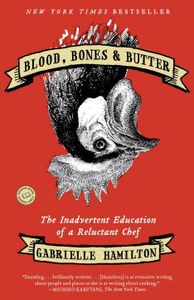 Blood, Bones & Butter: The Inadvertent Education of a Reluctant Chef, Gabrielle Hamilton: As if owning working her way through a hardscrabble adolescence to open the incredibly well-regarded restaurant Prune in New York City, Gabrielle Hamilton also writes–beautifully, tenderly, hilariously. Take this account of a party when she was nine: "Then the sun started to set and we lit the paper bag luminaria, which burned soft glowing amber, punctuating the meadow and the night, and the lamb was crisp-skinned and sticky from slow roasting, and the root beer was frigid and caught, like an emotion, in the back of my throat." Try telling me you don't want crispy roasted lamb and rootbeer like, right now.
Verdict: Buy. Tony Bourdain has called Hamilton's book the best food memoir ever, and she has the prose and restaurant chops to back it up. Dig in.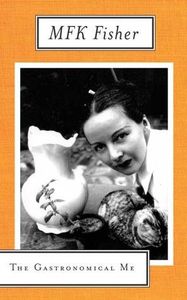 The Gastronomical Me, M.F.K. Fisher: Time for a little throwback, and absolutely no hyperbole: In 1943, when The Gastronomical Me was published, it revolutionized food writing. Fisher moved to Dijon as a newlywed in 1929, and the book covers her eye-opening introduction to French cuisine. Rather than a discourse on food history or customs (Quick sidenote: DFW's Consider the Lobster was preceded by decades by Fisher's Consider the Oyster), The Gastronomical Me is a celebration of the personal experiences that surround food–and did I mention it will make you ravenous? As someone who doesn't particularly like cauliflower, even my stomach starts rumbling at her version, baked "in a wide shallow casserole, and covered […] with heavy cream, and a thick sprinkling of freshly grated Gruyere."
Verdict: Borrow. Fisher's gastronomical adventures couldn't be more different than the high-octane, hipster Asian, Doritos-dusted cuisine of today, and there are no surprise appearances by gourmand rappers and hip-hop moguls, so this is a slightly more sedate food memoir than readers might be used to.
_________________________
Sign up for our newsletter to have the best of Book Riot delivered straight to your inbox every two weeks. No spam. We promise.
To keep up with Book Riot on a daily basis, follow us on Twitter, like us on Facebook, , and subscribe to the Book Riot podcast in iTunes or via RSS. So much bookish goodness–all day, every day.
By signing up you agree to our Terms of Service
We're giving away five copies of Leslie Jamison's new essay collection
Make it Scream, Make it Burn
.
Click here to enter
, or click the image below!