Critical Linking: October 6, 2012
Another hallmark of tween fiction for girls is that it revolves around core emotional needs of a girl versus a high stakes plot. This doesn't mean it's devoid of action. It's just that the action often involves everyday battles (i.e. how to get invited to that slumber party). One could argue that these books are really the 21st century version of the 19th century domestic novel, mirroring the everyday experiences of girls ages 11 through 13. This is not to say that they are also devoid of tension. They are not. But the tension is mostly emotional and centered around the security of key friendships.
To be honest, I've never read a "tween" novel or Little Women, but it's an interesting comparison.
______________________________
I think it's a book that makes some perhaps very conservative parents uncomfortable because it's a book challenging the authority set down by the government, the parents, the older people. It's a boy seeing the hypocrisy of the older generation and breaking the rules to combat it. No one's come out and said it, but that's the only thing I've figured out in my mind that can bring out that kind of unease. 
I wonder how often the reason for challenging a book like The Giver is not the one that is explicitly stated.
______________________________
"This is for the ones that escaped, that live in defiance of the demise of a demographic."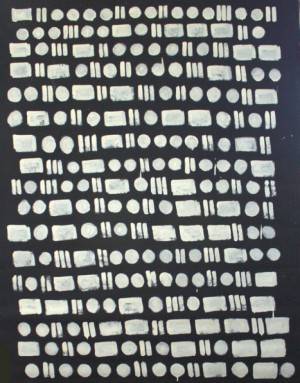 I'm not exactly sure how that picture translates to that line of poetry, but I'm having fun trying to figure it out.
______________________________
But is such a reading of Brontë an acceptable "interpretation" or a wrong-headed assault on a classic? I'll leave that up to classroom teachers, scholars, and students themselves to debate. More interesting, at least to me, is that what prevents Arnold's version from coming across as opportunistic and gimmicky ("Look, a black Heathcliff!")  is that apart from this fundamental shift in representation, it is so intent on carefully re-creating the world in which the novel is set.
Is Wuthering Heights a book in which changing – or loosely interpreting – the race of a character in a film adaptation makes a major impact on the story?
By signing up you agree to our Terms of Service
Get the New Release Index, our curated calendar of upcoming new books, with
Book Riot Insiders
: