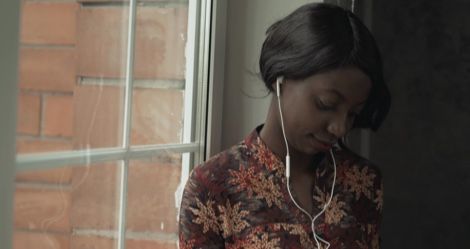 New Ears Resolution Week is sponsored by Penguin Random House Audio.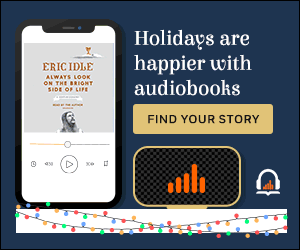 HOLIDAYS ARE HAPPIER WITH AUDIOBOOKS. Make your holiday travels, errands, cooking sessions, and all the rest more enjoyable by listening to an audiobook. From bestsellers, to thrillers, to self-care, you can find the perfect listen for any moment. Give yourself the gift of audio this holiday season.
---
2018 is drawing to a close and it's time to consider how we want our new year to go. To help get us in the New Year's Resolution/goal-setting/moving forward intentionally mindset, we're spending this week talking about creating a new year/new you…plus audiobooks!
Sound like a strange pairing? Think about it this way: audiobooks are an easy way to experience books while you're kicking butt in 2019. Getting back on the (dread) treadmill? Listen to an audiobook. Building the website for your new side hustle? Listen to an audiobook while you do that. Planning a resolution about learning to cook? Audiobooks are perfect for that in-the-kitchen-time.
So check back every day this week for more content about working audiobooks into your life, making bookish goals for 2019, and books to help you make AND KEEP (what a thought!) your 2019 personal resolutions. Happy New Ears Resolution week!
Fiction Audiobooks to Help You with Your Resolutions
Whether you want to devote more time to self-care, read more, learn a new skill--there's a fiction audiobook to help you stick with your goals.