Audiobooks
Let Audiobooks Help You Meet Your Reading Goals
This post on how to read more with audiobooks is sponsored by Penguin Random House Audio.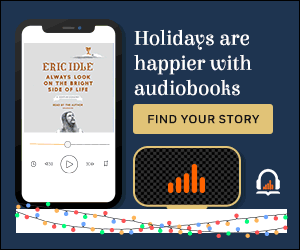 HOLIDAYS ARE HAPPIER WITH AUDIOBOOKS. Make your holiday travels, errands, cooking sessions, and all the rest more enjoyable by listening to an audiobook. From bestsellers, to thrillers, to self-care, you can find the perfect listen for any moment. Give yourself the gift of audio this holiday season.
---
Each year, I only have one reading goal: to read more books than I did the year before. Going into 2018, this didn't seem like much of a challenge. For some reason, I read fewer books in 2017 than I had in any year of nearly a decade of tracking my reading. Some of this was due to major life changes and a new job, but mostly I was just busier than ever. I didn't want to get in a habit of reading fewer and fewer books, but I also wasn't sure where to cram in more reading time, so I decided to get into audiobooks!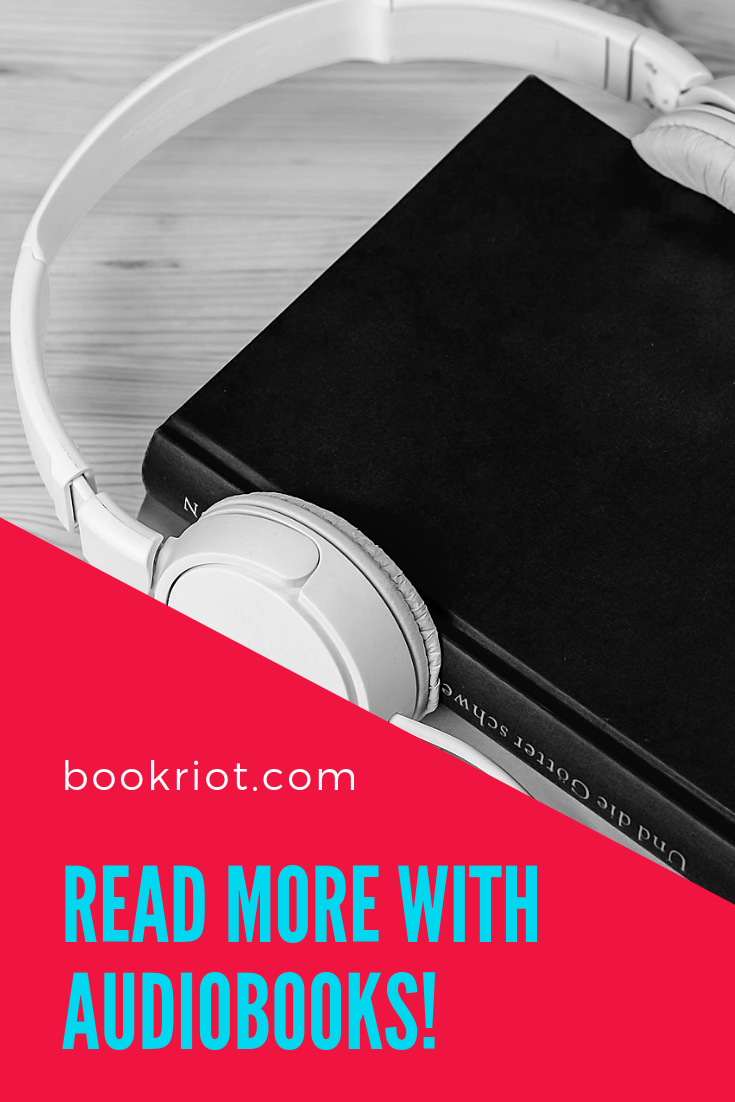 Audiobooks can help you meet your reading goals because you can view them as bonus reading to your established reading habits. Many people only read audiobooks (which is awesome and audiobooks totally count as reading!), but for those readers who already read a lot of print books and are hoping to up their game, audiobooks can be a great supplement. As of this writing, I have read thirty-five audiobooks in 2018 and overall I have read thirty-eight more books this year than last. Plus, my reading is more varied this year than ever before. Here's how I read more books with audiobooks:
Set Yourself Up
Since the goal is to read more books and not go broke, I recommend heading to your library to see what they offer in audiobooks before buying into a monthly subscription service like Audible or Libro.fm. Most libraries offer services like Overdrive, RBDigital, and Hoopla that get you access to hundred of audiobooks with your library card. If your library doesn't have a digital service, see what they have on CD! Download the app you need, and dust off that CD player. If you want to listen on your phone, you may want to invest in a pair of wireless headphones or bluetooth speakers to make reading easier. If your car has bluetooth capabilities or you can play media through your speakers, set that up! The easier it is to start listening, the more likely you are to actually do it!
Create a Reading List
When I first started listening to audiobooks, I didn't want to listen to the books that were at the top of my TBR. I love paper books and the experience of reading with my eyes, and I wanted to reserve my most-anticipated reads for print. I created an audio TBR, built from my library's catalog and comprised of books that I wanted to read, but knew I might not get to in print. This worked out really well because I found myself getting excited about another TBR (and reading all the books!), and because it helped me read more widely and try new genres. I discovered that while I have to make time to read nonfiction and science fiction in print, I tend to like listening to those genres.
Some advice: Start short. It's easier to feel accomplished and successful at audiobooks when you are listening to books under 10 hours. Book Riot has a lot of great recommendations to get you started! And if you're listening on your phone or device, play around with playback speed! I've found that narrators speak more slowly than I'd like, and speeding up the audio to 1.25 or 1.5 speed doesn't affect the performance that much. Plus, it helps you get through audiobooks faster…so you can read more books!
Make a Plan to Listen!
Once you've set yourself up with an audiobook service, you know how you'll be listening, and you have an audiobook TBR, make a plan to listen! The joy of audiobooks is in multitasking. You can listen while you clean, cook, sort laundry, get ready in the morning, and drive! I have a relatively short commute (ten minutes both ways) but I can listen to a short audiobook (under ten hours) in about two weeks, just in the car alone! I knit, and I've lost many hours to knitting while getting caught up in an audiobook.
Like print books, some audiobooks might read more slowly than others, but I've discovered some new favorite authors and books this way. Either way, I make sure to get in the habit of putting on an audiobook whenever I'm doing a menial task. I am pretty much incapable of doing laundry without listening to something these days!
The best part about adding audiobooks to your reading life is that you can increase yours "books read" list by a few books every month without having to give up a lot of time in other areas of life, and you can use it as an opportunity to read more widely than you do in print! Give it a try, but be warned: you may be increasing your reading goals for the following years!