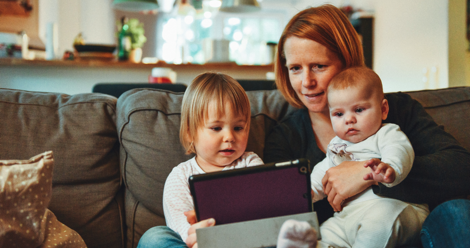 Audiobooks
Audiobook Reading Resolutions for Kids and Their Parents
This content contains affiliate links. When you buy through these links, we may earn an affiliate commission.
This list of audiobook reading resolutions for kids and parents is sponsored by Penguin Random House Audio.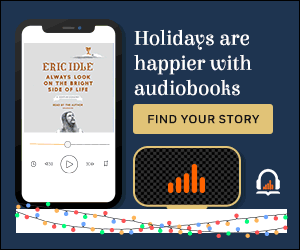 HOLIDAYS ARE HAPPIER WITH AUDIOBOOKS. Make your holiday travels, errands, cooking sessions, and all the rest more enjoyable by listening to an audiobook. From bestsellers, to thrillers, to self-care, you can find the perfect listen for any moment. Give yourself the gift of audio this holiday season.
---
Reading resolutions aren't just for grown-ups. They can be a great way to help kids diversify their at-home reading diets. (My 10-year-old, if left to his own readerly devices, might read only about dragons. Dragons. Dragons. AND MORE DRAGONS.)
Family read-alouds are an excellent way to diversify. And while I love performing different voices as much as the next theatrophile, sometimes I want to be entertained, too. Audiobooks are great for family trips. But there's also nothing quite so fantastic as cuddling up on the couch on a rainy weekend and relaxing into an audiobook.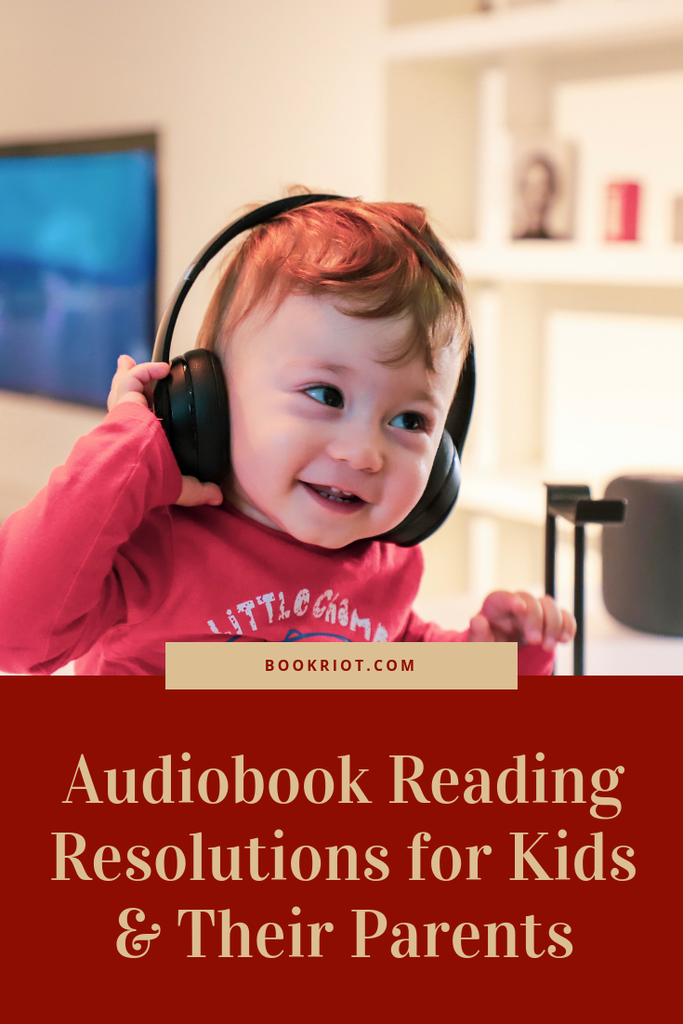 Also: my 10-year-old is dyslexic, and print is a challenge for him. We haven't abandoned print, which will always be important. But audiobooks open up challenging ideas and fun narratives for him without the struggle of holding the letters in place on the page.
Ten all-ages reading resolutions and challenges to kick off 2019.
The kids and I enjoyed the audiobook of Neil Gaiman's Norse Mythology, read by Gaiman himself.
But we haven't loved anything quite so much as Grace Lin's When the Sea Turned to Silver, beautifully narrated by the light, child-friendly voice of Kim Mai Guest. We listened to this one in the car, and it eased our journeys.
2. A Book About Books: Traci Chee's The Reader
Traci Chee's YA fantasy trilogy: The Reader, The Speaker, and The Storyteller is all-ages-fantastic. Yes, you have to hold your kid tightly when the parents die, but it's manageable.
Bonus: It's also narrated by Kim Mai Guest!
3. In Translation: Cornelia Funke's Inkheart, translated by Anthea Bell
This could also count for #2, as Inkheart is also a book about books, translated from the German and read by Lynn Redgrave.
The kids and I listened to this kids' classic while driving across the U.S.; it's superstar MG trilogy that is a delight for all ages.
The Book of Dust is the best yet by Philip Pullman, set twelve years before the His Dark Materials trilogy. Read by Michael Sheen, this is an absolutely must-listen. We couldn't wait to snatch time out of the day to continue with it. And we're really impatient for the next from Pullman.
5. Mystery: The Thief Lord, by Cornelia Funke, translated by Oliver Latsch
Honestly, you can't go wrong with German superstar Cornelia Funke. (At least, we've never gone wrong with Funke.) This book is a child's-eye view of being homeless and scrounging, but with enough mystery and fantasy to keep from being too frightening for the youngest readers. With a wonderfully satisfying end. Read by Simon Jones.
6. A Dragon Book: Tui Sutherland's Wings of Fire series
My saying goes: If you've got to do a dragon book, make sure it's a ripping, feminist, anti-imperialist dragon book. The Wings of Fire series is a page-turner, anti-occupation, and female-led.
Narrated by Shannon McManus.
7. Award-Winner: Cao Wexman's Bronze and Sunflower, translated by Helen Wang
Winner of the 2017 Marsh Award for Children's Literature in Translation, my kids loved this story of friendship in difficult times. Read by Emily Woo Zeller.
An abridged version of the classic for grown-ups, this hits the sweet tooth of questions a lot of kids have.
Read by the author.
We listened to this on a family car trip on which I, shamefully, fell asleep. (It's okay, I've read Wizard of Earthsea three or four times. As well as pretty much everything else by Le Guin.) But when I startled awake, I found the rest of the car was rapt, and my husband didn't want to shut it off.
Read by Rob Inglis.
10. Free Square: Your Child's Choice
Letting your child choose some of the parameters makes the game more unpredictable. But it's also more fun. An audiobook book about elves? Poetry? Volleyball? Rocket science? The history of drinking straws? Let them surprise you.
Mine chose Naomi Novik's Uprooted, which is not even a book for kids, but we all had fun. Read by Julia Emelin.