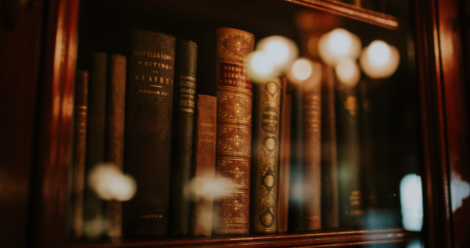 Audiobooks
7 Classic Must-Read Books, and How to Move them Off Your TBR Pile
This content contains affiliate links. When you buy through these links, we may earn an affiliate commission.
This list of must-read classic audiobooks is sponsored by Penguin Random House Audio.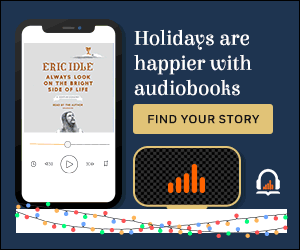 HOLIDAYS ARE HAPPIER WITH AUDIOBOOKS. Make your holiday travels, errands, cooking sessions, and all the rest more enjoyable by listening to an audiobook. From bestsellers, to thrillers, to self-care, you can find the perfect listen for any moment. Give yourself the gift of audio this holiday season.
---
All readers have that White Whale of a book, the one that you know in your soul is excellent, the one that everyone else has read and loved, the one that will ruin all other books for you…and all of us are avoiding reading it. Here are the main reasons we avoid The Classics—at least, these are the reasons I've told myself:
It's not like it's going anywhere.
I know so much about it that I've BASICALLY read it.
Didn't that author turn out to be an asshole? (Spoiler alert: almost definitely yes.)
It was written so long ago…it's probably not that relevant anymore.
It's sooooo long, though. I could read three other books in the same amount time!
But here's the thing: you got to read The Classics! Especially the ones that you know so much about. You can't let everyone else tell you what to think about it—you have to read them yourself, form your own opinion, and, of course, Beg, Borrow, and Steal the Good Parts. You have to do this, Mary Kay. (More self-talk.)
So with no more excuses, here's the secret to getting The Classics off your (my) To Be Read pile: don't read them with your eyes. Listen to them with your ears.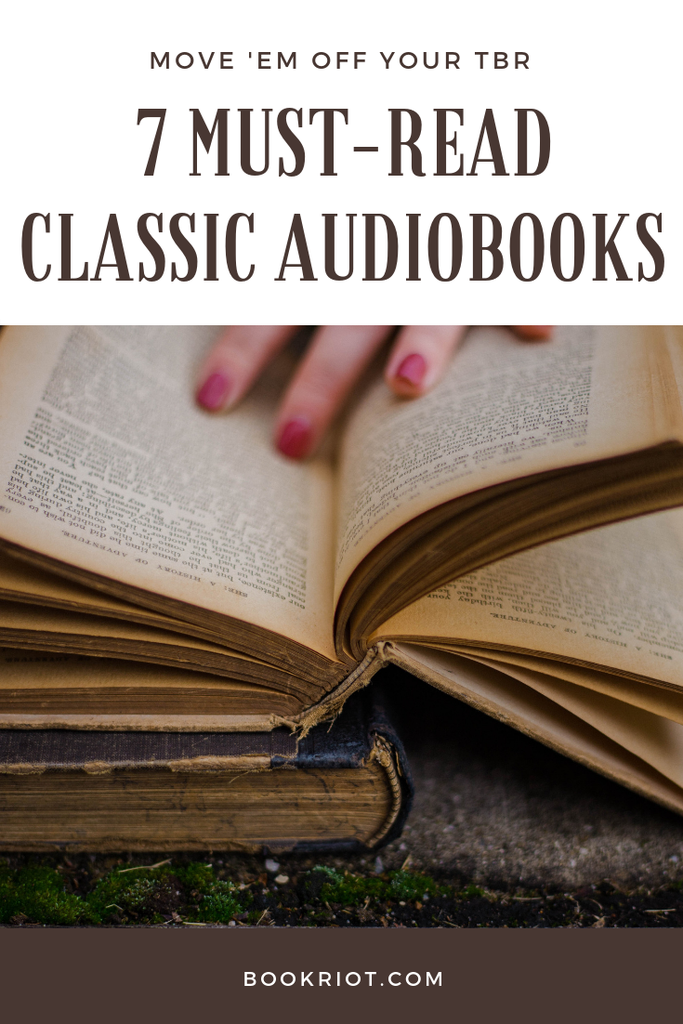 There are several awesome perks to listening to The Classics, like you have HOURS of listening material (which means your house will never be cleaner), and because they're classics, you'll likely have many narrators from which you can choose. If you're like me, a good narrator can make or break a listening experience.
Here are the best narrators to the 6 classic books that we most avoid…and when I say "we," I mean "I." The 6 classic books that I have most avoided, and the narrators that got me into them.
1. Jane Eyre by Charlotte Brontë
To get REAL real with y'all, I do not like British literature from this period. I was forced to read Wuthering Heights three times and Pride and Prejudice twice in undergraduate, and I vowed never to return. But then I learned that Jane Eyre by Charlotte Brontë is actually a coming-of-age tale of an unprivileged orphan girl, I was like, Okay, maybe. And then I learned that to add to all that dope feminism, Thandie Newton narrates it. Ya got me.
It's a classic: the Great Russian Novel about the high-class lady who falls from grace. Stick it till the end. Its end. And Maggie Gyllenhaal will help get you there in her narration of Anna Karenina by Leo Tolstoy.
3. Moby-Dick by Herman Melville
They call it The White Whale for a reason: the novel itself seems as impenetrable as its namesake. Even though it's the Man versus Self AND Man versus Nature prototype, we avoid it typically because of its length. It IS long, but they winding syntax and darkness of the narrative itself make it absolutely necessary. I like Tim Campbell's narration of Moby Dick by Herman Melville because his energy is so high that I can't lose my train of thought, and for a novel known for its complex sentence structure, that's important to me.
4. Dracula by Bram Stoker
I put this one off for a long time because, well, what are the chances that something written 200 years ago, and something that has been redone to death, is still scary? The odds are unlikely: Dracula by Bram Stoker and Frankenstein by Mary Shelley are the two main survivors. What's great about this audiobook is that it has an ensemble cast, which is perfect because of the book's epistolary style. (And Tim Curry is one of them! <3 )
The surreal bummer quality of this novel is what deterred me from reading it, but as with many of the classics, it's worth it when you finally do. Let narrator Joe Morton take you on the journey that is Invisible Man by Ralph Ellison.
I've read other books by this author, but I copped out on this one for a long time by saying that I "just couldn't get into it." Once I did, though. Man. It's everything. I particularly love the narration of Armando Duran for Love in the Time of Cholera by Gabriel García Márquez, not only because (even though this is an English translation), the pronunciation of Spanish words is flawless.
Those are my top 6 books that I moved off my TBR pile thanks to the help of some awesome narrators. Which classics are you trying to read this year? Which narrators got you to them? Let us know in the comments!