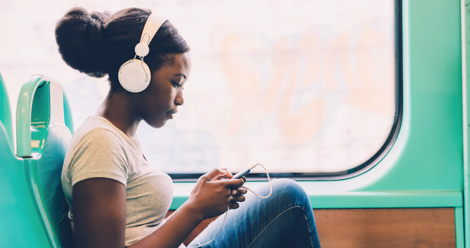 Audiobooks
Fiction Audiobooks to Help You with Your Resolutions
This content contains affiliate links. When you buy through these links, we may earn an affiliate commission.
This list of fiction audiobooks to help you with your resolutions is sponsored by Penguin Random House Audio.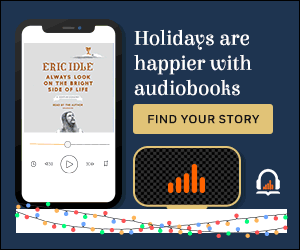 HOLIDAYS ARE HAPPIER WITH AUDIOBOOKS. Make your holiday travels, errands, cooking sessions, and all the rest more enjoyable by listening to an audiobook. From bestsellers, to thrillers, to self-care, you can find the perfect listen for any moment. Give yourself the gift of audio this holiday season.
---
Do you have a New Year's Resolution? Whether you want to lose weight or learn something new, you can always turn to books for a little inspiration and advice. But sometimes self-help can be a little too on-the-nose. Believe it or not, listening to fiction audiobooks can help you with your resolutions. These stellar audiobooks will inspire you to stick with even the hardest goals.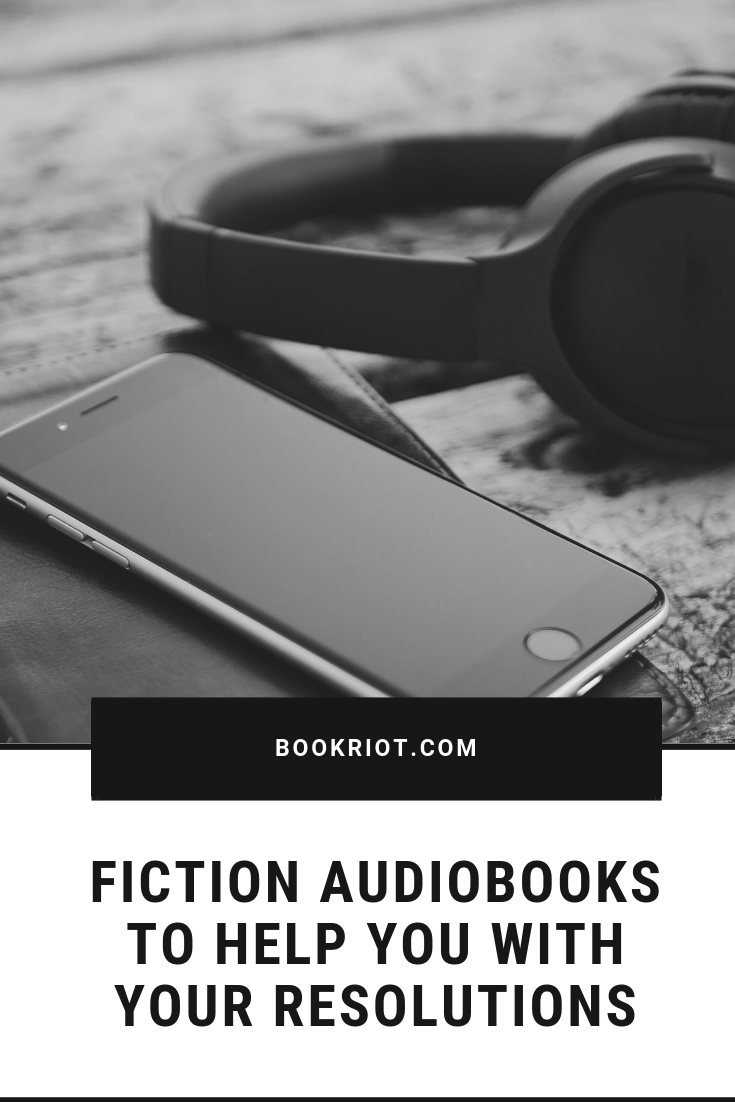 Resolution #1: Eat Healthier
Your Audiobook Rx: Dietland by Sarai Walker
Losing weight can be a good thing, but weight and health are not synonymous. Especially in the United States, there is an unhealthy cultural obsession with being thin. In this new year, do things that are good for your health. Listening to books like Dietland can help you realize that obsessions can be unhealthy, even if they're health obsessions in disguise. Bonus? With Dietland, you also get a daring adventure, strong women, and an international terrorist plot!
Resolution #2: Get More Exercise
Your Audiobook Rx: Once a Runner by John L. Parker
Think you have big fitness goals? Once a Runner's protagonist Quenton Cassidy has you beat. His aim is to run a four-minute mile. He's so close to his goal he can taste it—then the war in Vietnam plunges the U.S. into turmoil. To punish him for protesting, the higher-ups at Quenton's university kick him off the track team. But just like you, Quenton isn't about to give up on his dreams, not by a long shot. While you chase your own exercise glory, learn from Quenton's attitude about how not to give up.
The audiobook also includes bonus content that delves into the inspiring—sometimes funny—lives of world-class runners.
Resolution #3: Devote More Time to Self-Care
Your Audiobook Rx: Sarong Party Girls by Cheryl Lu-Lien Tan
If you loved Crazy Rich Asians, this should be your next binge listen. In the beginning, Jazzy is all about status symbols, especially when they come in the form of hot guys looking to get married. Jazzy is determined to create a rich and glamorous life for herself. But with these laser-focused goals, Jazzy ends up neglecting what truly matters in life. Just like in the movie Clueless, Jazzy will figure things out, and she'll come to care more for herself along the way.
Resolution #4: Read More
What can get you more in the book-reading mood than a book about a bookstore? Mr. Penumbra's 24-Hour Bookstore brings magic back to the stacks. It's downright mysterious, and Clay Jannon, a web designer, is determined to get to the bottom of the peculiar things going on inside. Solve the mystery with him, and get into the reading mood with this bookish fun ride.
Resolution #5: Make New Friends
Making friends, especially as an adult, can be challenging. It's easy to start feeling lonely. If that sounds like you, you'll relate to Harit, an Indian immigrant who lives with his mother. Rajana, an immigrant, too, and lonely as well, begins writing paranormal romance novels. Of course, Harit and Rajanas paths cross. They find friendship and understanding with each other—and perhaps something more. Listening to No One Can Pronounce My Name will encourage you to put yourself out there. Even when it seems like you're alone in the world, your match might be closer than you think.
Resolution #6: Learn a New Skill
Your Audiobook Rx: The Poet X by Elizabeth Acevedo
In this debut novel, Elizabeth Acevedo show's she's a real literary force. Acevedo is an accomplished spoken-word poet, and it really shows in her writing. How could that get any better? Acevedo narrates the audiobook herself, and it's really a thing of beauty. If you want to learn something new this year, The Poet X definitely has the right stuff to keep you inspired. In it, Xiomara Batista feels out of place and unheard in her Harlem home. But when she discovers and cultivates her talent for spoken word poetry, she also discovers herself.
Resolution #7: Get a New Job
Don't let the peculiar title put you off from this delightful book. Nikki grew up in the Punjabi Sikh community in West London, but she sees herself as a modern, independent woman. Except she doesn't know what she's doing with her life. She's working at a local pub, but she wants a change. On an impulse, she applies for a job at the Sikh community center that she doesn't think she's really qualified for: to teach "creative writing." Nikki's class ends up being a whole lot more than she ever expected. Be like Nikki: go for your dreams, even if you don't think you're "qualified."
However you get there, stick with your goals this coming year. You can always reach for another audiobook if you need encouragement.