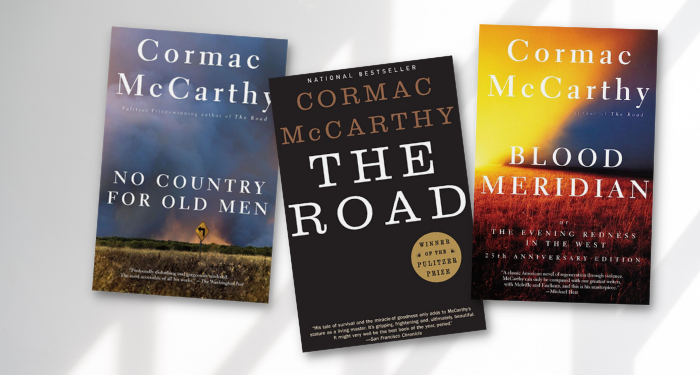 News
Cormac McCarthy, Author of The Road, Has Died at 89
This content contains affiliate links. When you buy through these links, we may earn an affiliate commission.
Cormac McCarthy, the Pulitzer Prize-winning author of The Road, No Country for Old Men, Blood Meridian, and more, has died at the age of 89. He passed away from natural causes in his Sante Fe home, according to his publisher, Knopf.
McCarthy won the Pulitzer Prize in 2007 for his bleak dystopian novel, The Road. Many of his novels were adapted into movies, including the 2007 Coen brothers' film No Country for Old Men, which won the Oscar for best picture, among other awards.
His first novel, The Orchard Keeper, was published in 1965, and his most recent work was his The Passenger duology, which came out in 2022.
McCarthy is survived by his two sons, Cullen and John, who helped inspire The Road. In an interview with Oprah Winfrey, he shared that he began imagining the book while watching his young son sleep:
"There was nothing moving, but I could hear the trains going through, and that very lonesome sound. I just had this image of what this town might look like in 50 or 100 years. I just had this image of these fires up on the hill and everything being laid waste, and I thought a lot about my little boy."
The Road is dedicated to John.
Read more about Cormac McCarthy's legacy at USA Today.
Find more news and stories of interest from the book world in Breaking in Books.