Inbox/Outbox: September 18, 2015
Inbox (Books Acquired)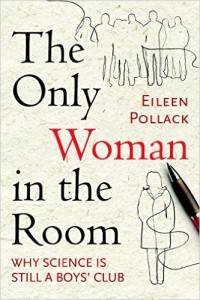 The Only Woman in the Room: Why Science is Still a Boys' Club by Eileen Pollack – Pollack explores the many reasons – from cultural norms to institutional biases – that so few women reach tenured positions in the hard sciences. As a woman scientist myself, this is a book I snatched up as soon as I heard about it. Although, I have to admit, I am a little scared to read it.
Black Man in a White Coat: A Doctor's Reflections on Race and Medicine by Damon Tweedy – I have heard several people recommend this book and I think that it sounds fascinating, especially since so many of my friends are currently in medical school. Tweedy discusses his experiences of being a black physician and explores the many ways that race and medicine are intertwined. I think this is a crucially important topic and I am looking forward to the book.
Outbox (Books Finished)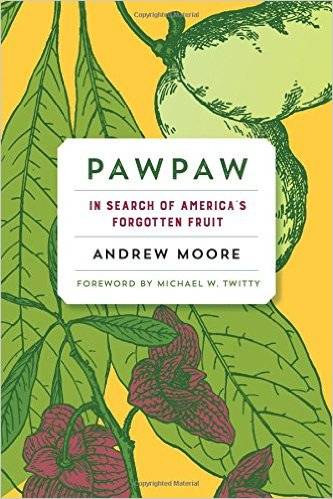 Pawpaw: In Search of America's Forgotten Fruit by Andrew Moore – Have you ever heard of a pawpaw? Neither had I. Not to be confused with a papaya, a pawpaw is the largest native edible fruit in the United States. It tastes kind of like a cross between a banana and a mango, with a custard-y texture. It grows all over the place and apparently everyone has forgotten it exists. This book blew my mind – how does a basically tropical tasting, sweet, pretty decent-sized fruit go totally unnoticed? I immediately needed to eat a pawpaw and find a pawpaw tree. I even tried to drag my roommates on a road trip to the Ohio Pawpaw Festival while reading this book, but it was raining that Saturday and they convinced me to chill.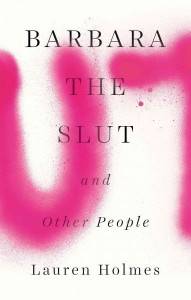 Barbara the Slut and Other People by Lauren Holmes – This is a highly entertaining short story collection with just a killer cover. The stories are sharp and inventive and fresh, from the story about the woman pretending to be a lesbian so she can work in a sex toy shop to avoid getting a job in law to the story from the point of view of a dog who has been adopted by a couple who are having some relationship issues. Also, the cover is awesome (did I already mention that?).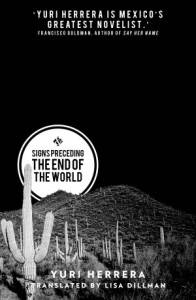 Signs Preceding the End of the World by Yuri Herrera – Picked this up on the recommendation of Amanda Nelson who described it here as "everything I want when I read Cormac McCarthy, but don't get" and I was not disappointed. It is excellent – the prose is sparse and perfect and the story is powerful. If you are looking for a great book in translation (or a great book period, obviously) I wholeheartedly second Amanda's recommendation.
In the Queue (What I'm Reading Next)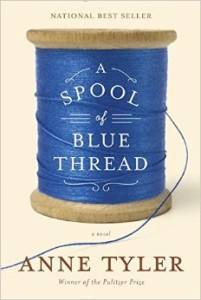 A Spool of Blue Thread by Anne Tyler – I was on a quest to read all of books on the Man Booker Prize long list before the short list was revealed and I totally failed. So, now, I am on a quest to read all of the books on the short list before the winner is announced. I only have two left and this is one of them!
Enter to win a
new Kindle Paperwhite!