Buy, Borrow, Bypass: Diverse Teen Girl Duos in YA
I live for solid female leads in my YA fiction. It's not that I don't love a good male-led book, but YA fiction feels like an arena where more and more dynamic, complex, and compelling teen girl leads are being allowed an opportunity to tell a story. That doesn't mean there isn't pushback — we love to pick apart the "unlikable" girls in YA and regularly see the choices girls make criticized as dumb or morally problematic — but the fact we have those conversations speaks to the greater issues of sexism in our culture.
The last few books I've read have featured excellent teen girl lead characters, but a more interesting connection among them is that they feature more than one female who plays a significant part of the story. Either these books feature two points of view or they feature sister/best friend/sister-is-a-best-friend relationships. All of them feature diverse leads and secondary characters, as well.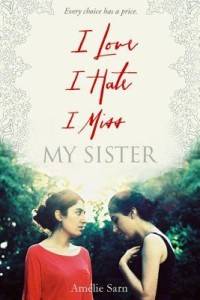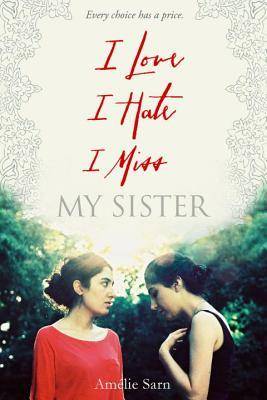 I Love, I Hate, I Miss My Sister by Amelie Sarn
Sohane and Dejlila are sisters in a housing project in France. Both are Muslim. When the story begins, we know Dejlila has been killed by a boy who lives in the project who thinks it's his job to police how people look and behave. As Sohane talks about how that moment came to be, we learn about the devotion that she and her sister had to one another.
In France, wearing a head scarf in the public classroom is illegal. When Sohane decides she's going to wear the head scarf as a means of pride in her religious beliefs, she's worried about what the pushback may be, but she is passionate enough to do so anyway. Dejlila, on the other hand, has never been interested in wearing one, and she dresses much more "liberally" than her sister or others around her may. And while Sohane judges her for doing so, she respects Dejlila's right to do as she pleases, even if Dejlila doesn't always offer that back to Sohane and her choices. This friction about choice is the overarching theme of the book.
Sarn's book is a novel in translation, and at times, the writing isn't as smooth or cohesive as it could be, and at times the pacing feels a little off (it almost moves too quickly). But the story resonates and it's refreshing. Borrow this little feminist gem about choice and the bond of sisters.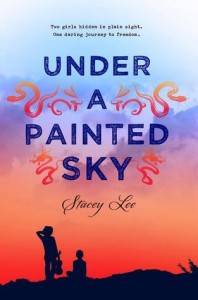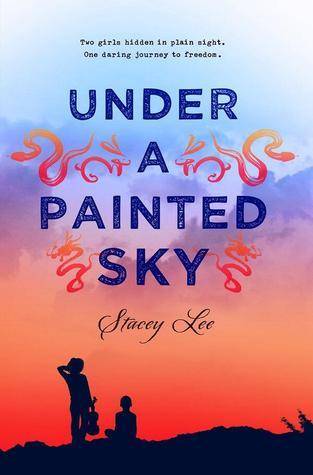 Under A Painted Sky by Stacey Lee (Putnam, March 17)
When is the last time you read a feminist western in YA about friendship?
Lee's debut novel is an utterly refreshing and exciting adventure story set during the Oregon Trail years. It begins when Samantha, a Chinese girl in St. Joseph, Missouri, experiences a tragic loss in her life and realizes that her dreams of moving back to New York City and pursing a career in music might never come to be.
It's through chance she meets Annamae, a runaway slave, and together, the girls decide they're going to head out West in order to meet up with people with whom they can begin their lives afresh. But because they stick out, the girls disguise themselves as boys, take on new names, and hook up with a rag tag group of cowboys also making their way along the Trail. The well-paced story is full of ups and downs, but what really pushes the narrative forward is the amazing relationship that grows between Sam and Andy. Sure, there's a little romance between Sam and one of the cowboys, but through-and-through, this is about the intense and life-altering power of female friendship.
My favorite part of this book? Samantha kills a full-grown man when he tries to take advantage of her. Maybe I shouldn't be so excited about murder, but it was a hell of a scene in the book and ultimately showcased just how badass Samantha is. Buy this book as soon as it comes out. It's outstanding YA.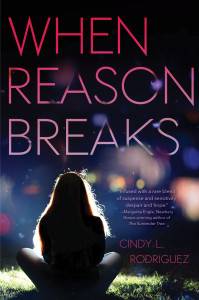 When Reason Breaks by Cindy L. Rodriguez
This year is jam-packed with YA books where characters are struggling with depression that manifests into suicidal thoughts or behaviors. In many — all, maybe — of them this year, there's a weird anti-medication stance within them and little challenging that philosophy. While Rodriguez's story also falls a bit into this category, she successfully overcomes bringing down the story with it by offering two very different perspectives of what depression looks and feels like. We get more than one narrative of this disease.
Elizabeth Davis and Emily Delgado are both students in Ms. Diaz's English class, where they're bonding over another ED, Emily Dickinson. Elizabeth wears her feelings out loud; she's what you'd imagine a stereotypical goth would be like, but thanks to being a fully-developed character, she's not simply that stereotype. We just know she's depressed and isn't shy about it. Emily, by how it looks on the surface, is well-adjusted, smart, and on the road to great things. But inside, depression and anxiety are eating her alive.
Rodriguez tells this story from the third person point-of-view, which pulls readers away from the character's internal thoughts in a way that forces us to examine our own biases when it comes to how mental illness looks. On the surface, this is a mystery which unravels through a series of notes delivered to Ms. Diaz; at the heart, this is a story about perception and misperception about depression and how debilitating this disease can be.
A rich, diverse cast and two distinct characters make this a book worth a buy if you're looking for a solid depiction of depression. We almost never see people of color struggling with their inner selves like this in YA.
____________________
Expand your literary horizons with New Books!, a weekly newsletter spotlighting 3-5 exciting new releases, hand-picked by our very own Liberty Hardy. Sign up now!