The List List #134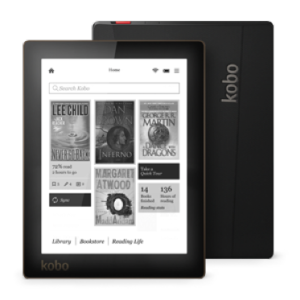 This List List is sponsored by Kobo. Kobo has over 4 million eBooks in dozens of categories – from bestsellers to indie breakouts, plus world-class eMagazines and over 100,000 kids' titles. And with the free Kobo App, you can read right on your smartphone, tablet or computer – and switch between devices without losing your spot. Plus, purchases through Kobo can support your local independent bookstore.
_________________________
at FlavorWire, Indispensable Quotes From James Baldwin on Race in America
at BuzzFeed Books, 19 Passive-Aggressive Book Titles
at Lit Reactor, This Holiday Season, Give the Greatest Gift of All: Books!
at Tolstoy Therapy, 8 of the Best Retreats in Fiction
at Biographile, 13 Perfectly Sardonic Mark Twain Quotes 
at BuzzFeed Community, 19 Science-Fiction and Fantasy Novels By Women Of Color You Must Read
at Huffington Post Teen, the Top 25 Young Adult Novels of 2014
at River City Reading, Best Books of 2014
at The A/V Club, Best Comics of 2014
at The Kitchn, 10 Great Cookbooks You May Have Missed This Year
at New York Public Library, Best Books for Teens 2014
at S. Krishna's Books, Best Books of 2014: Non-Fiction
and…
at TerribleMinds, Gifts For Writers
Save
We have 5 copies of
The Library Book by Susan Orlean
to give away!
Go here to enter for a chance to win
, or just click the image below. Good luck!